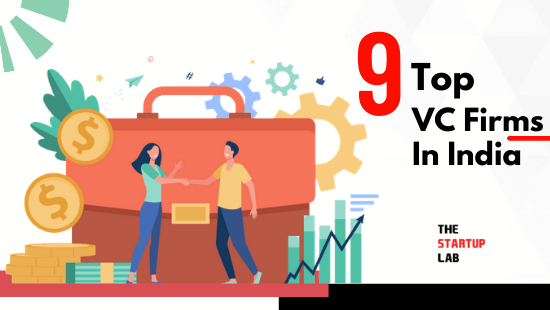 [VC Firms India] Top 9 Active Venture Capital Firms in India
The Indian startup ecosystem has grown from a few tech companies to thousands of innovative new ventures in the last decade.
The growth is so rapid that in 2020 alone, India has seen a record number of startups turned unicorns (startups valued at $1 billion or more). In 2020, India registered a record of 12 unicorns, with Glance and Dailyhunt being the latest entrants.
This rapid growth of the Indian startup ecosystem would not have been possible if venture capital firms didn't exist.
Helping daring entrepreneurs build legendary companies, the VC firms are fueling the vision of thousands of entrepreneurs.
These VC firms are helping entrepreneurs in bringing India to the digital world map.
This article is all about those Indian venture capital firms that are helping Indian entrepreneurs by providing them with every resource they require to grow their startup.
Relatable Topic: [Funding For Startups] How To Approach Investors For Funding In India
Top 9 Active Venture Capital Firms In India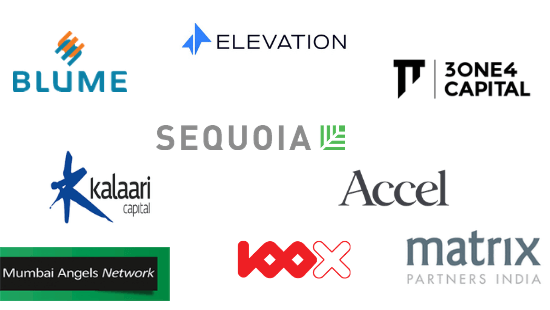 1. Sequoia India
Sequoia India, for long, has been among the most prominent investors in the Indian startup ecosystem.
Contributing to the development of the Indian startup ecosystem for 14 years of its operations in India, the VC fund has invested (directly or indirectly) in Byju's, Zomato, Oyo, Ola, Unacademy, Druva, Freshworks, and Mu Sigma, among many others startups.
Some of Sequoia India recent investments include Animall, MobiKwik, Turtlemint and Gojek.
2. Blume Ventures
Founded on the belief to create a fund that can move as fast as angel investors do, and yet be institutionalised in its approach, Blume Ventures is one of India's leading homegrown early-stage venture capital firm.
The venture capital firm has invested in startups hailing from every possible industry.
Some recent funding rounds in which Blume ventures has participated include-Turtlemint, Instamojo, Slice, Uolo technology and InVideo.
3. Accel
Formerly known as Accel Partners, Accel with India-focused funds, participated in eight funding deals Q3 quarter.
Working with startups in seed, early and growth-stage investments, the investment firm counts Indian startups such as Cure.fit and Swiggy, among others in its portfolio.
Accel India's most recent investment was on Oct 29, 2020, when fintech platform Credgenics raised $3.3M.
4. 100X.VC
The Mumbai-based venture capital firm provides startups seed capital of INR 2.5 million. 100X.VC is the first VC to invest in early-stage startups using India SAFE (India Simple Agreement for Future Equity) Notes.
The VC firm participated in nine funding deals in quarter Q3, including investments in seed-stage startups from various sectors such as Mindpeers, BatteryPool, and Pracify.
5. Mumbai Angels Network
Started in 2006, Mumbai Angels Network (The MA Network) is India's premier investment platform focused on investments in new ventures. Presently, the venture investing platform has a 130+ strong portfolio with 30+ exits. In Quarter Q3, Mumbai Angels was one of the investors in defence tech startup Big Bang Boom Solutions and invested $1.5 Mn in Series A funding round. The investment platform has invested in startups like Myntra, Purplle, InMobi, and Dhruva Space.
Mumbai Angels Network also participated in the $7 Mn worth seed funding round of Delhi-based electric mobility startup BluSmart.
6. Kalaari Capital
Passionate about investing in entrepreneurs, Kalaari Capital manages funds of around $650M. With a strong advisory team in Bangalore, Kalaari Capital invests in early-stage, technology-oriented companies in India.
Kalaari Capital's portfolio includes startups like MYNTRA (exited), VERNACULAR.AI, Dream 11, SNAP DEAl (Exited), Scoop Whoop, WinZo, MALL91, among others.
The most recent investment made by Kalaari Capital was on Dec 2, 2020, when Signzy, an AI-powered RPA platform for financial services, raised $3M.
7. Matrix Partners India
Established in 2006, Matrix Partners India invests across a variety of sectors, including consumer technology, B2B, enterprise, and fintech. Presently, the investment firm has $1B+ under management and has made 60+ investments in India.
The portfolio of the investment firm includes startups like OLA, Razorpay, DAILY HUNT, Country Delight and CAMP K12.
Some recent investments of Matrix Partners India include Country Delight, Dukaan and Treebo.
8. Elevation Capital
Elevation Capital, formerly known as SAIF Partners, is an early-stage venture capital firm. The VC firm has startups like ACKO, First Cry, FINWEGO, Just Dial, Make My Trip, among many others in its portfolio.
Elevation Capital has had 47 exits, and its most notable exits include Urban Ladder, IndiaMART, and 58.com.
In November, Elevation Capital has invested in Country Delight (Series C), CityMall (Seed Funding), and Rivigo (Series G).
9. 3one4 Capital
3one4 Capital is an early-stage venture capital firm based in Bangalore, India.
The firm's focus areas include machine-driven actionable intelligence services for the enterprise, enterprise automation, ambient intelligence technologies, consumer products, fintech, media and multi-lingual content generation, and health.
The venture capital firm manages a corpus of INR 800 Cr (+$110Mil) and a portfolio of 50+ investments across the early stage. Some of the investments made by 3one4 include Licious, Betterplace, Open, ToneTag, DarwinBox, Faircent, Bugworks, and Tracxn.
3one4 Capital has made six investments from August to October 2020.
In October 2020, the firm invested in BetterPlace Safety Solutions, a startup providing businesses with contractor workforce management, including onboarding, training, and background checks.
Related Topics: SaaS Startups In India, Healthcare Industry In India, HR Tech Industry In India
.