[Funding For Startups] How To Approach Investors For Funding In India
Funding For Startups – For a startup, operating in its initial stage, investors can create the difference between getting a startup successfully off the ground or burning it down to ashes.
If you are reading this article, it is quite clear that you are preparing to pitch your idea before an investor.
And for instance, if you are a startup from Gurgaon, you must have made a google search regarding Startup Funding Options in Gurgaon, How to get funding for your startup, etc.
We must tell you that, it's a good sign that you are preparing yourself, as to pitch the idea in the right way needs a lot of relevant data and practice to convey your pitch sensibly.
Kudos to you! Your intent to improve the pitching is the first step to get funded.
And for the rest, keep on reading the article.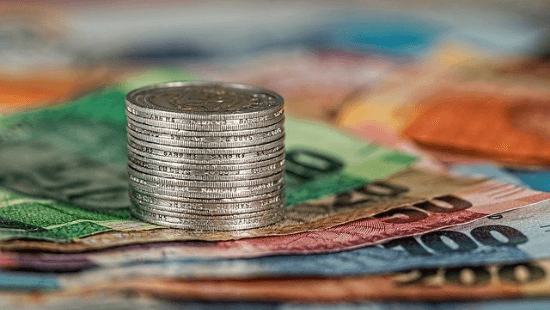 Importance Of An Investor
We all know businesses run on cash, and not every time you will be lucky to have the money needed to grow your startup or scale it.
And, in this situation, businesses generally rely on someone to invest in their idea.
The investor is that person who is trusting you with his hard-earned money that your venture will turn out to be a successful one.
But, getting an investor on board is not an easy task to do.
Even if you get lucky and have the opportunity to meet the right investor, a little mistake can project a wrong impression on the investor.
This article aims to provide startup founders with all the necessary points they should know before approaching an investor.
With the right fundamental details and business-related technicalities, you can increase your chances of getting funded. And with the raised funds, you can turn your startup into a successful business. – Click here – Investor registration
Points Indian Startups Should Know Before Approaching Investors For Funding
1. Idea Validation
The most common mistake first-time entrepreneurs make in their entrepreneurial journey is they think they can create a business by providing a solution to any existing problem.
But nothing in the businesses world work so easy.
Keep in mind, not every problem needs a solution. Just because you have a solution that doesn't mean people would love to pay for that solution. That is why entrepreneurs need to validate startup ideas.
But how to validate a startup idea?
Always start by solving a problem that a majority of people want to be solved and would love to pay for it.
Make an MVP, and start approaching people.
To know in detail, read how to validate startup ideas.
2. Market Trends And Future
Have a clear outlook of the present trends and the future of your product's industry before approaching an investor.
Maybe your product/service is valuable today but will it still be relevant after a year or two.
So, prepare a document containing info like- the size of the industry to which your product belongs, its CAGR, present trend etc.
Details like market size, drivers of market growth, present trends, future, etc., should be known to you.
3. Minimum Viable Product (MVP)
MVP is an acronym for Minimum Viable Product, and it represents a basic version of your product.
Though elemental, an MVP should contain core features that your idea represents.
Having an MVP displays the practicability of your idea in the real world to the investor.
Before deciding what features your MVP should have, do proper research.
Add the insights from the research to your startup idea and then create an MVP.
If you want to know more about how to create a Minimum Viable Product, read Step By Step Guide on How to Build a Minimum Viable Product (MVP).
4. Traction
Traction in business terms refers to the progress your company has made or the momentum your company has attained over a certain time.
It is the most common point entrepreneurs are asked to speak about when they pitch their startup in front of investors while raising capital.
Traction doesn't necessarily mean an increase in metrics like profit, revenue and user base, but it refers to the change in the said metrics.
In short, traction removes uncertainty and shows whether people are adopting your product/ service or not.
Some common traction metrics include User base, Customer Acquisition Cost (CAC), Month-Over-Month Growth, etc.
So, always have your traction metrics in place before approaching an investor.
To know more in-depth about traction metrics, read Essential Traction Metrics To Be Included In A Pitch Deck.
5. Detailed Business Plan
The term speaks for itself. A business plan is a document that describes objectives of your business in terms of- its goals, working process of how to achieve these goals, and the time frame needed to achieve the goals.
A well-written business plan makes it clear to the investor every detail regarding your business.
A Business Planning generally contains your business description, mission statement, industry overview, market & competitor analysis, marketing & operation process, financial plan, etc.
Conclusion:
To increase your chances of getting funded, make sure you have gone through the above-said points and have relevant data regarding your product.
Be accurate and precise in your company details as anything less than 100% can minimise your chances of getting the required funds.
Related Topics: annual compliance for private limited company, Benefits Of Filing Patent For Startups In India.