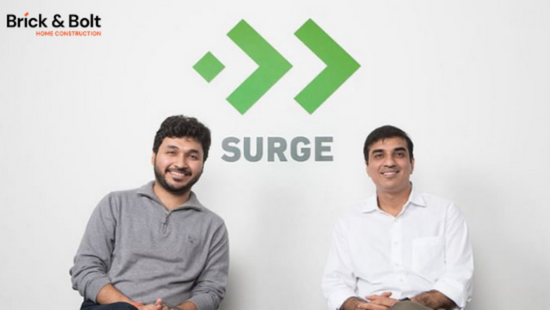 Brick&Bolt Raises $10 Mn In Funding From Accel, Celesta Capital
Brick&Bolt, a tech-based construction platform, has raised $10 million in a fresh funding round co-led by global venture capital firms Accel and Celesta Capital.
As per the startup, the raised funds will be used to enhance its tech stack, strengthen its leadership team and expand to 12+ cities in the next 15 months.
Brick&Bolt | Disrupting Construction Using Technology
Founded by Jayesh Rajpurohit, along with his nephew Arpit Rajpurohit, Brick&Bolt is a tech-based construction platform that makes home and commercial construction simple, transparent and reliable for customers. 
Speaking about the development, Jayesh Rajpurohit, Co-founder of Brick&Bolt, said,
"The Indian Real Estate is earmarked to be a USD 650 Billion market in 2025 and a USD One Trillion worth sector in 2030. With 85%+ construction still unorganized in India, Brick&Bolt is on a path to capture the massive and super-broken market using our technology and processes. This investment will help us accelerate our growth as we look to expand in other cities and add more senior leadership to the team."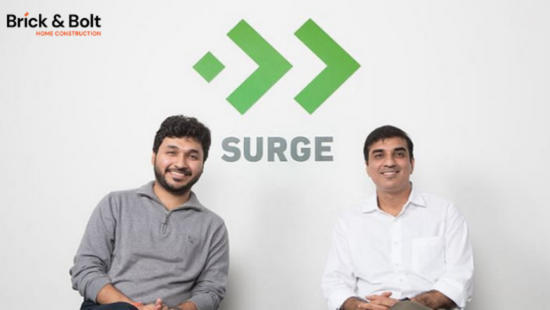 Brick&Bolt makes the entire construction process seamless by connecting customers to a curated set of service providers, enabling transparent pricing, and managing projects to ensure adherence to approved quality & timelines while also levying penalties on the service providers in case of any delay.
The process is augmented by an AI-based engine predicting the work schedules and managing the quality & progress of projects using computer vision.
Commenting on the development, Mahendran Balachandran, Partner at Accel, said,
"India is set to be the third largest construction market in the world by 2025. The Indian standalone homes market is ripe for tech-led disruption. With favourable market conditions and macro environment, Brick& Bolt is best positioned to leverage this opportunity."
Including this funding round, Brick&Bolt has raised a total of $16 million. Earlier, the tech-based construction platform raised approximately $6 million from Sequoia Surge, HDFC Capital Advisors, Stride Ventures and others.
Follow us and connect with us on Instagram, Facebook, Twitter, and LinkedIn.
Note: If you are a budding entrepreneur and require assistance to register a Pvt Ltd Company, register a company, create financial projections, business development, LLP Registration, compliance filing, funding formalities, CFO Services, or other startup related legal services, contact us.