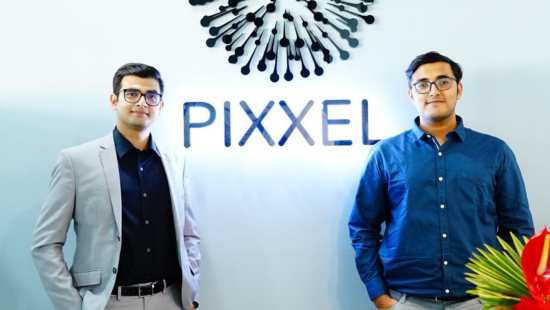 SpaceTech Startup Pixxel Raises $36 Mn In Series B Funding
Pixxel, a Bengaluru-based spacetech startup and India's first to launch private commercial satellites in space, has raised $36 million in a Series B funding round from Google.
The funding round also saw the participation of Radical Ventures, Lightspeed, Blume Ventures, GrowX, Sparta and Athera.
As per the startup, the freshly raised funds will advance its mission to build the world's first and highest-resolution hyperspectral satellite constellation, delivering actionable climate insights on a planetary scale.
The funding will also help further the development of Aurora: Pixxel's AI-powered analytics platform to make hyperspectral analysis accessible for everyone. Additionally, the new funds will bolster Pixxel's plans to launch 6 satellites in 2024 and 18 other satellites by 2025.
Pixxel | Hyperspectral Earth Imaging Satellites
Founded by Kshitij Khandelwal and Awais Ahmed in 2019, Pixxel is a space data company building a constellation of the world's highest-resolution hyperspectral earth imaging satellites and the analytical tools to mine insights from the data.
Its hyperspectral satellites can capture images at hundreds of wavelengths in the electromagnetic spectrum and reveal key data about the health of the planet.
Speaking about the development, Awais Ahmed, co-founder and CEO of Pixxel, said,
"At Pixxel, we believe that the future of our planet lies in our ability to monitor and protect its health precisely. With this round of funding, we are even closer now to realising our mission of building a health monitor for the planet and empowering people around the world to make informed decisions about our collective well-being."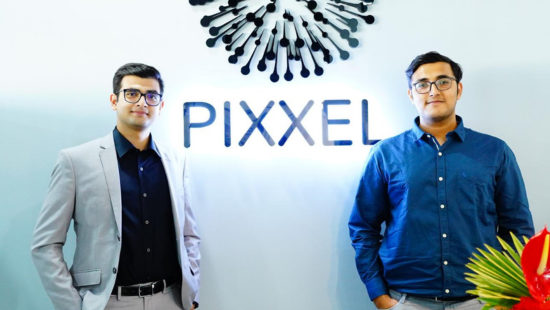 As per the startup, data from its satellites will help global organisations monitor emissions, water pollution, gas leaks, oil spills, soil composition, forest biodiversity and crop health in unprecedented detail and at faster speeds.
Additionally, both the hyperspectral constellation and advanced data analytics platform will provide up to 10x more information compared to today's multispectral satellites in space and increase the spectral resolution available by 50x.
In 2022, Pixxel witnessed a landmark year of growth, launching three pathfinder missions into orbit and growing its customer base by 5x. Recently, the Bengaluru-based spacetech startup announced a 5-year contract with the NRO Commercial Systems Program Office (CSPO) for the Strategic Commercial Enhancements for Commercial Hyperspectral Capabilities program.
Follow us and connect with us on Instagram, Facebook, Twitter, and LinkedIn.
Note: If you are a budding entrepreneur and require assistance to register a Pvt Ltd Company, register a company, create financial projections, business development, LLP Registration, compliance filing, funding formalities, debt funding, CFO Services, or other startup related legal services, contact us.