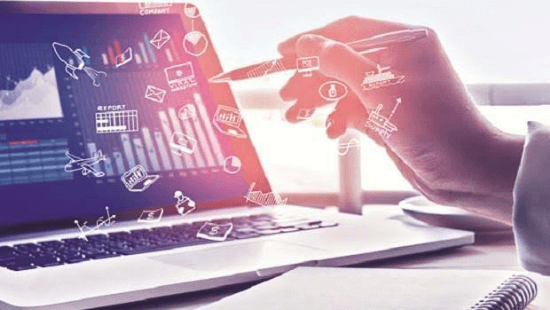 How Indian SaaS Industry Is Turning Out To Be The Next Big Thing
Technology has changed the way businesses used to operate for a long time.
And to improve work efficiency, many micro, small and medium enterprises (MSMEs) have adopted the use of the software.
Due to the rise in the adoption of software, the Indian software as a service (SaaS) market is expected to grow at 36% per year.
MSMEs are one of the biggest drivers of the growth of the SaaS industry as they are quick to adopt the technology.
As per estimates, the SaaS market is expected to reach $3.3-3.4 billion by 2022.
Demand for SaaS in India is not only fuelling growth at companies level, but many startups have emerged due to this growth.
So, let's have a detailed look at the SaaS Industry in India.
What Is SaaS And How a SaaS Company Works
SaaS is short for Software as a Service. SaaS company operates by hosting an application and making it accessible to its clients over the internet.
In short, a SaaS company provides software as a service to its clients, which they can access remotely.
A SaaS company gets its revenue by charging a subscription fee to its clients.
Types of SaaS Companies
Depending on business functions, there are several types of SaaS companies.
Human Resources (HR)And Customer Resource Management (CRM)
Enterprise Resource Planning (ERP}
Accounting and invoicing
Project Management And Data Management
Web Hosting and E-commerce
Some SaaS Startups In India
Mitsogo
Started in 2013 by Apu Pavitran and Bijo Paulose, Mitsogo is a bootstrapped SaaS-based startup from Kochi, Kerala.
Mitsogo aims to digitize enterprises and offers unified endpoint management via its flagship product, Hexnode MDM.
ProofHub
Founded in 2011 by Sandeep Kashyap, ProofHub is an all-in-one project management and team collaboration software that facilitates intuitive and efficient ways to manage projects, tasks, teams, and organizations of all sizes and types. 
ProofHub is currently serving more than 90,000 teams and businesses worldwide.
Chargebee
Founded by 4 friends – Rajaraman, KP Saravanan, Krish Subramanian, and Thiyagarajan T, Chargebee is a subscription and recurring billing system. It helps maintain subscriptions, automate billing, and simplify accounting.
Chargebee is presently serving 15000+ customers in 50+ countries.
Codeninja
Founded by Prashanth Kuppur, Saurabh Kukreti, Deepak Kalhan, and Richpal Gora in April 2017, Codeninja.ai is an AI-powered 'no-code' SaaS platform.
The startup helps in generating application development code in Android, iOS, and web. It has already been used by several companies.
Agile CRM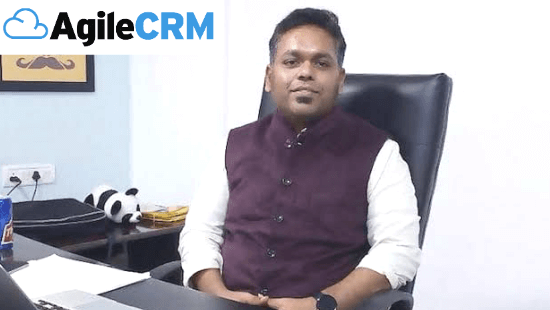 Agile CRM is a unified CRM platform and was founded by Manohar Chapalamadugu.
The company offers service, marketing, and sales automation in a single platform. Agile CRM is easy to operate and is quite economical.
WebEngage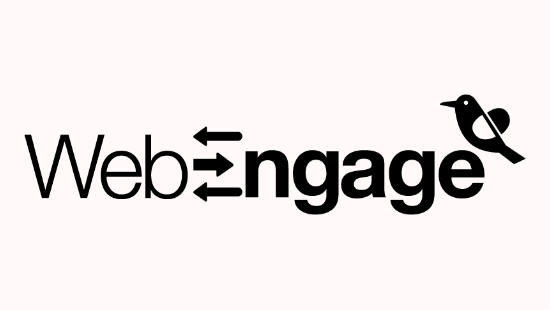 WebEngage is a Mumbai-based SaaS platform that provides full-stack Marketing Automation tools and a Customer Data platform for consumer businesses.
Founded by Avlesh Singh and Ankit Utreja, WebEngage is working with a vision 'to humanize all of the world's website and mobile apps'.
Growth Opportunities For Entrepreneurs In Indian SaaS Industry
Growth in business depends on two factors- consistency in innovation and consistency in value creation.
SaaS industry in India is keeping itself up with the global tech standards and is providing both innovation and value consistently.
The following factors show that the Indian SaaS Industry has a lot of potentials and will continue to grow in years to come.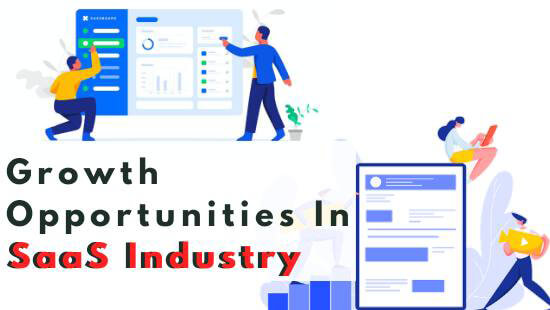 Advancement in technology is inevitable. And advancement presents an opportunity for product creation at a lower cost with more flexibility, a perfect recipe for sustainable growth.
People are always looking for more value at less price. SaaS provides entrepreneurs with those opportunities.
The Indian Market is still untapped and experts estimate that the SaaS industry in India is expected to grow at 36% per year.
Recent Funding In Indian SaaS Startups
Postman
Founded by Abhijit Kane, Ankit Sobti, and Abhinav Asthana in 2014, Postman is the collaboration platform for API development, used by 10 million developers and 500,000 companies worldwide. The Postman API Platform's features simplify each step of building an API, thus making it easy to create better APIs—faster.
Total Funding Raised by Postman– $208 Million
Recent Funding Raised by Postman– $150 Million (Jun 11, 2020)
Zomentum
Started by Shruti Ghatge and Rahil Shah in 2018, Zomentum develops products and services that enable MSPs to ace their sales process and provide better IT value.
Zomentum has clients across 4 continents today and the startup has reached 40% monthly growth over the first six months of 2020.
Total Funding Raised by Zomentum– $4.1 Million (Seed Funding, Jul 8, 2020)
Whatfix
Founded by Khadim Batti and Varakumar Namburu in 2014, Whatfix is a digital adoption platform that helps enterprises and businesses simplify their training and support efforts and achieve optimal performance by providing them quick and easy access to contextual information.
Total Funding Raised by Whatfix– $49.8 Million
Recent Funding Raised by Wharfix– $32 Million (Feb 19, 2020)
SirionLabs
SirionLabs is the leading enterprise SaaS provider and helps transform vendor performance through innovative contract management.
Founded by Aditya Gupta, Claude Marais, Kanti Prabha, and Ajay Agrawal, SirionLabs lets enterprises manage the complete contracting lifecycle.
Total Funding Raised by SirionLabs– $61 Million
Recent Funding Raised by SirionLabs– $44 Million (Apr 27, 2020)
SaaS Incubators and Accelerators
To support SaaS and related startups in India, many Indian incubators and accelerators are offering various programs.
These incubators and accelerators provide everything a startup needs, like funding, mentoring, co-working space, networking, marketing, etc.
Some of the prominent incubators and accelerators for SaaS startups in India are:
Guild
Axilor Ventures
iCreate
Prime Venture Partners
Amity Innovation Incubator
Growth Forecast and Future of Indian SaaS Industry
The SaaS industry in India is growing at a rapid rate as the number of software-as-a-service (SaaS) startups in India have almost tripled in the last 5 years. And this number is likely to increase as India currently accounts for only 2.6% of the global SaaS market.
Also, as per a joint report by Google and US-based VC firm Accel, India is estimated to grow a $10 billion revenue industry with an 8% share of the global SaaS market by 2025.