[Healthcare In India] A Complete Guide About The Healthcare Industry In India
Healthcare Industry in India has become one of India's largest sectors, both in terms of revenue generation and employment.
With growing incidents of lifestyle diseases and health issues caused by bad eating habits, people are spending huge amount of money on health.
Everything About The Healthcare Industry In India
Because of COVID-19 pandemic, healthcare services have seen a tremendous surge in demand.
And due to this never-ending demand, the Indian healthcare industry is forecasted to reach $372 Billion by 2022.
This article aims to provide every detail regarding the Indian healthcare sector.
Some HealthTech Startups In India
So, let's start by learning about some Healthcare startups in India and what they offer.
HealthKart
NetMeds
PharmEasy
Curefit
1mg
HealthKart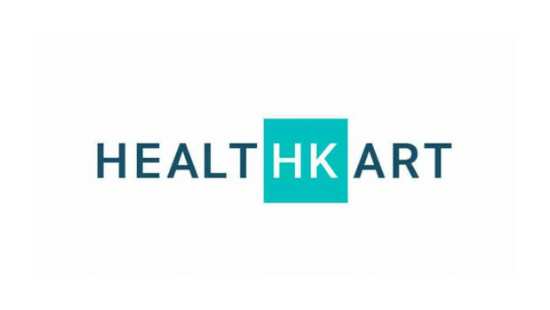 Founded by Prashant Tandon and Sameer Maheshwari in 2011, HealthKart is an omnichannel platform that offers health, sport, and nutritional supplements. The company claims to have served more than 2 million customers and has 60% y-o-y growth rate.
NetMeds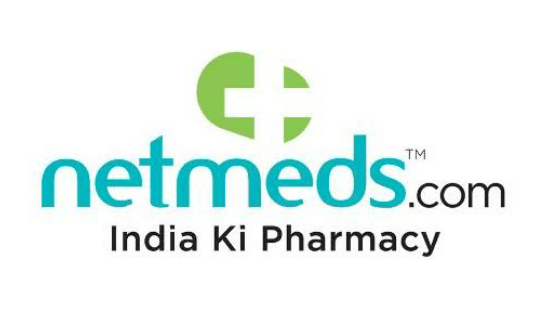 Started in 2015, NetMeds is a Chennai based HealthTech startup that offers prescription, over-the-counter (OTC) drugs and healthcare & wellness products online.
PharmEasy
Founded by Dhaval Shah and Dharmil Sheth in 2015, PharmEasy is among one of the most successful Indian healthcare startups.
PharmEasy is a mobile-first hyperlocal platform for medicine ordering and diagnostic tests.
With over 150 partner vendors, PharmEasy is currently delivering medicines in 1000+ cities, including Delhi, Mumbai, Bengaluru, Ahmedabad, Kolkata, Jaipur, and Pune.
Read: Startup Story: PharmEasy
Curefit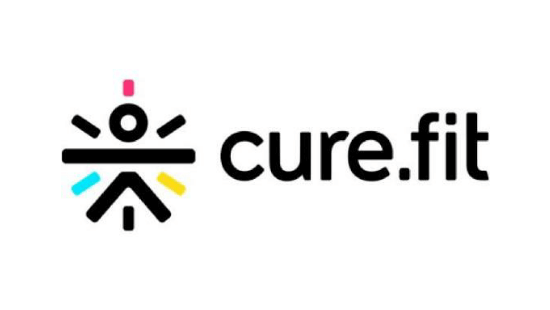 Curefit is an all in one fitness and health platform founded by Mukesh Bansal and Ankit Nagori.
Working with a vision to make fitness fun and easy, Curefit offers online and offline experiences across nutrition, fitness and mental well-being.
1mg
Founded by Gaurav Agarwal, Prashant Tandon, and Vikas Chauhan in 2013, 1mg is an online medical store and healthcare app. Using 1mg app, the users can buy medicines, consult doctors and book tests online.
Growth Opportunities For Entrepreneurs In Indian Healthcare Industry
Following points show us why there are numerous growth opportunities for entrepreneurs who are intending to venture in the Indian healthcare industry.
COVID-19 pandemic has led to greater health awareness among people. This awareness and improved access to insurance would be the key contributors to the growth of healthcare and entrepreneurs in the healthcare industry.
Rise of various government initiatives in the healthcare sector.
Growing incidents of lifestyle diseases and rising demand for affordable healthcare delivery systems offers huge scope for growth for entrepreneurs.
Banks and firms are investing heavily in technology-based solutions in the healthcare industry.
Availability of many Incubators and Accelerators for healthcare startups.
Some Indian Healthcare Startups That Got Funding In 2020
1. Akna Medical
2. Stepathlon Lifestyle
3. Curefit
4. Zealthy
5. Remedo
6. Qure.ai
1. Akna Medical
Founded by Mahadevan Narayanamoni and Saurabh Pandey in 2018, Akna Medical is a B2B healthtech startup that is working with a vision to simplify the healthcare supply chain in India using data and technology.
Funding Raised by Akna Medical- $7 Million
2. Stepathlon Lifestyle
Founded by Ravi Krishnan and Shane Bilsborough in 2012, Stepathlon is a Mumbai-based startup that provides health and fitness services to corporates and communities.
Funding Raised by Stepathlon Lifestyle– Undisclosed Amount
3. Remedo
Co-Founded by Harsh Bansal, Dr Ruchir Mehra, and Richeek Arya, Remedo is a Delhi-based healthtech startup that helps doctors engage with patients. The platform improves patient experience, thus helping doctors in their practice.
Funding Raised by Remedo– Undisclosed
4. Curefit
Working to make fitness fun and easy, Curefit is an all in one fitness and health platform founded by Ankit Nagori and Mukesh Bansal.
Funding Raised by Curefit– Rs. 832 crore
5. Zealthy
Zealthy is a Bengaluru-based women's healthcare startup, founded by Akhil Gupta and Rishi Malhotra in 2019.
The startup connects its users to healthcare providers for specialities like maternity, infertility, and other women-centric health issues, at fair prices.
Funding Raised by Zealthy– Undisclosed
6. Qure.ai
Qure.ai is a Mumbai-based healthcare startup, founded by Prashant Warier and Pooja Rao in 2016. The startup uses AI to provide quick and precise interpretations of radiology scans within seconds.
Funding Raised by Qure.ai- $16 Million
Some Government Health Insurance Schemes In India
To provide good healthcare facilities to its citizens, the government of India runs numerous healthcare schemes.
Some of these health insurance schemes are powered by the state government and some by the central government.
So, let's have a look at some of these schemes.
Awaz Health Insurance Scheme
Ayushman Bharat
Central Government Health Scheme (CGHS)
Rashtriya Swasthya Bima Yojana ( For people in the unorganised sectors)
Yeshasvini Health Insurance Scheme (Run by Karnataka Government)
Mukhyamantri Amrutum Yojana (Run by Gujarat Government)
Bhamashah Swasthya Bima Yojana (Run by Rajasthan Government)
Karunya Health Scheme (Run by Kerala Government )
Incubators and Accelerators for Healthcare Startups in India
Many incubators and accelerators are offering various programs to help startups in the healthcare sector.
And from incubators and accelerators, healthcare startups can get support like coaching and mentorship, co-working space, access to funding, etc.
Some of the prominent Healthcare incubators and accelerators in India are:
Top 6 Healthcare Magazines
"Not all readers are leaders, but all leaders are readers"- Harry S. Truman
In the startup world, knowledge is the greatest asset. One who has the knowledge and is updated with modern trends and technology controls the industry.
A magazine is that knowledge powerhouse that keeps one updated with what's latest and trending.
Magazines are also important as they provide the reader with in-depth and concise information.
So, here are the top 5 magazines for people from the healthcare sector.
Hospital & Healthcare Management Magazine
Asian Hospital and Healthcare Management Magazine
Microbioz India Magazine
Insights Care Magazine
Healthcare Global Magazine
1. Hospital & Healthcare Management Magazine
Hospital & Healthcare Management Magazine is a leading B2B magazine featuring global news, views and updates for the healthcare sector.
The information offered by the magazine allows members to reach both ends of the healthcare facility procurement chain.
Website: https://www.hhmglobal.com/
2. Asian Hospital and Healthcare Management Magazine
This Healthcare Magazine offers healthcare articles, information about medical equipment, medical sciences and knowledge from the renowned people in the medical industry.
Website:
https://www.asianhhm.com/magazine/
3. Microbioz India Magazine
Started back in 2013 by Kumar Jeetendra, Microbioz India Magazine offers stories and articles on laboratory equipment, medical technology, interviews of scientists and researchers, and information regarding the launching of new medical products.
Website: https://microbiozindia.com/
4. Insights Care Magazine
Insights Care Magazine provides online healthcare news & updates. Not only that, but the magazine also provides information about modern medical marvels and disruptive technologies that are reshaping and transcending the healthcare domain and the way we live.
Website: https://insightscare.com/
5. Healthcare Global Magazine
Healthcare Global Magazine provides the latest hospital, industry technology and healthcare news.
Their digital platform offers comprehensive insight and analysis of the healthcare sector.
Website:
https://www.healthcareglobal.com/magazine/
Growth Forecast and Future of Indian Healthcare Industry
Technology holds the future and the same is likely to be true for the healthcare industry.
The future of the Indian healthcare industry will potentially be driven by tech-based solutions.
Also, the healthcare industry in India is expected to reach $372 Billion by 2022.
Due to the present and expected growth rate, investors are and will be keen to back technology-based healthcare solutions.