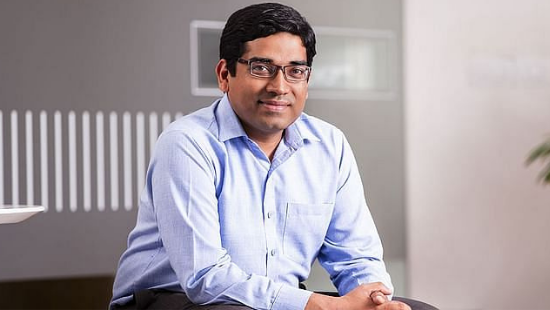 VC Firm Accel Launches Atoms Program To Back Early-stage Indian Startups
VC firm Accel has launched a pre-seed funding program called Atoms and will invest $250,000 in Indian startups without taking any stake in the company (or uncapped convertible).
Under this initiative, the VC firm is looking to offer one-to-one mentoring for startups instead of a cohort approach taken by the accelerator programs of VC firms like Sequoia Capital and Lightspeed Venture Partners.
Accel has invested in around 150 Indian startups so far. Indian startups in which the VC firm has invested include Swiggy, Zetwerk, Urban Company, Infra.market, Flipkart, Vedantu, Spinny, Freshworks, BrowserStack, Zenoti, Mindtickle, Chargebee, Moglix, Agrostar, BlackBuck, and MyGlamm.
Speaking on the development, Manasi Shah, VP at Accel, said,
"We believe that finding 5-10 high-quality mentors who at any point of time work with only 1 to 2 startups and spend 2-3 hours per month with the startup is a far better model to get personalised attention for the startup."
Key Points Of Accel Atoms Program
The Accel Atoms Program will provide a blend of mentorship, deep-dive workshops and community to help Indian Startups find PMF (Product-Market Fit).
Startups will get 1:1 interactions with operators curated by Atoms.
They will work closely with an Accel investor to ensure that they can get maximum value from the program.
Startups will participate in curated master workshops that provide a foundation needed by every startup: Market Sizing, Product Strategy, Pitch Tuning.
Global Speaker Sessions
Under this sector-agnostic program, Accel will look at investing in startups across fintech, consumer apps, D2C brands, SaaS, B2B marketplaces, insurtech, crypto, blockchain, cybersecurity, open-source, developer tools, and health tech.
Prayank Swaroop, Partner at Accel, stated that markets are going through an inflection in terms of the number of great entrepreneurs and ideas.
She added,
"We think as the leading early-stage investor in the ecosystem, we need to work with and help entrepreneurs at an even earlier stage."
The firm has already invested in a couple of companies under this program.
Need legal assistance for your startup? Just contact us.
Follow us and connect with us on Instagram, Facebook, Twitter and LinkedIn.