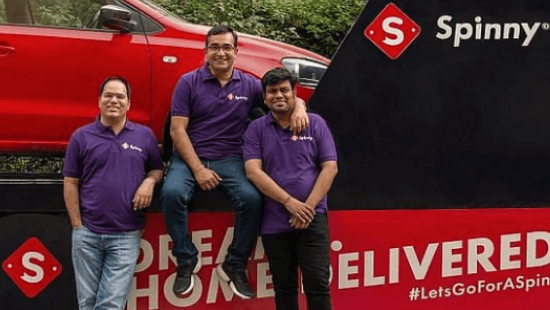 Tiger Global Invests In Full-stack Used Car Retailing Platform Spinny
Spinny, a full-stack used car retailing platform, has raised over $100 million in its Series D round led by Tiger Global.
In this round, Tiger Global has invested around $75 million. Also, Avenir Growth has invested $17 million, followed by General Catalyst, which invested $10 million. GC DF Ventures and FJ Labs have put in the remaining amount.
Started by Niraj Singh, Mohit Gupta, and Ramanshu Mahaur in 2015, Spinny is a full-stack used car retailing platform that offers value, transparency, and simplicity to its customers.
This round of funding has come after three months where Spinny raised $65 million in its Series C funding. In its last fundraise, the startup had stated that it is expanding into new markets and launching new business categories.
Claiming to eliminate all layers of intermediaries and dealers to provide the car at the right price, the startup operates in eight cities, including Bangalore, Delhi-NCR, Mumbai and Pune. Spinny's Online-to-Offline (O2O) model allows customers to discover cars online on its website and make the final purchase offline at its hub.
Need legal assistance for your startup? Just contact us.
Follow us and connect with us on Instagram, Facebook, Twitter and LinkedIn.