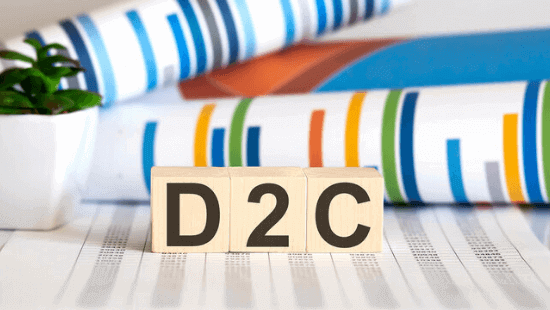 [D2C Market In India] Why Is India A Booming Market For Direct-To-Consumer Brands
Increased internet penetration and changing consumer behaviour have led to tremendous disruption in the Direct-To-Consumer (D2C) market.
Fuelled by over 700 million internet users, online shopping in India is at an all-time high, showing a 24% y-o-y growth. Ecommerce platforms, combined with better logistics operations and increased internet users, are enabling Indian companies to reach out to their consumers easily.
The direct-to-consumer (D2C) approach enables brands to reach their target customers directly, removing the innate part of the traditional business model, i.e. the middlemen and retail stores.
Brands are now taking full advantage of the situation and are using the direct-to-consumer (D2C) way of doing business. Being able to sell products directly to the consumer, brands now save a lot on the cost of the product. It also enables them to understand their customers' demands better.
According to a new study by Shiprocket, in collaboration with Praxis Global Alliance and the Confederation of Indian Industries (CII), Direct-to-consumer (D2C) brands are estimated to become a $60 billion industry by FY27. The D2C segment presently is a $12 billion market.
Rise Of The D2C Market In India
There are around 600 D2C brands in India. The number is expected to grow significantly in the next five years. More than 16 D2C brands in India have an annual turnover of more than $60 million.
Factors such as rising income, an increase in first-time internet users, and changing buyer persona have also changed the game in favour of new-age digital-first brands.
Though the pandemic harmed the overall sector in terms of investments in 2020, where investments declined by 69% till Q3, the D2C market welcomed 2021 with great hopes. In Jan 2021, D2C consumer electronics brand boAT secured $100 million in PE funding from Warburg Pincus.
The year 2021 went well for the D2C space, and as per Google's Year in Search Report 2021, search interest in direct-to-consumer, or D2C, brands rose by 533%. And as investors are bullish about the sector, backed by eCommerce growth and new Indian consumer behaviour, the future of the D2C market looks bright.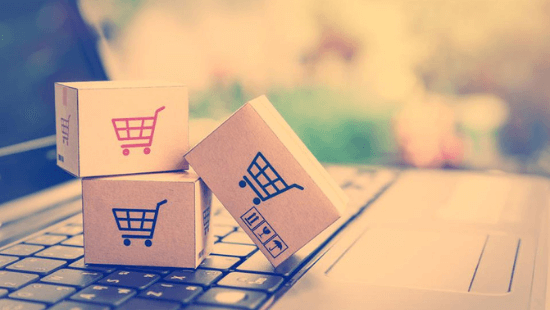 Pandemic And The D2C Market Growth
COVID-19 pandemic has changed the lifestyle of consumers in terms of work, needs and behaviours. The pandemic induced sudden lockdown, and social distancing measures forced people to stay at home and buy online.
This change in consumer behaviour led to a sudden growth in the D2C sector. Majorly dominated by fashion brands, the D2C space in 2020 also saw the rise of niche brands across categories, including furniture, cosmetics, home decor and the furnishing sector.
Skincare brand Super Smelly witnessed growth in revenue by nearly 1500% from April 2020 to October 2020. The company referred to this growth period as "a once-in-a-generation kind of milestone."
Upakarma Ayurveda, a SamAyurveda brand, which clocked a 100% Y-O-Y rise in turnover for the past three years, is now witnessing a 60 per cent growth every month post the COVID-19 induced restrictions.
These are just a few examples. Almost the majority of the digital-first, consumer-focussed brands following the direct-to-consumer (D2C) approach witnessed a huge spike in their revenue and sales in 2020.
Witnessing their growth, traditional brands like LG, Piaggio, and Havells, among others also shifted their focus towards the D2C way of business. Tech giant Apple also launched its native online store in India during the pandemic.
Now, when social distancing is a new norm, consumers have switched from 'go out and buy' shopping to shopping online. For the purchase of products, ranging from basic commodities to branded goods, consumers now prefer online shopping.
With increasing customer inclination toward brands and online shopping experience, brands are now committed to going D2C and offering great deals to attract more consumers.
Read: [Funding 2021] Indian Startups Receive Around $2 Billion Funding In First Two Months
Some D2C Brands And Their Growth
1. WOW Skin Science
Started by Arvind Sokke, Ashwin Sokke, Manish Chowdhary, and Karan Chowdhary, WOW Skin Science, a brand of Fit and Glow, is a nature-inspired beauty brand that has been committed to curating safe skin and hair care products for everyone to use.
WOW Skin Science offers a complete range of skincare, haircare, and bath & body products. The products offered by the company are free from sulphates, silicones, mineral oils, parabens, and artificial colours.
Thanks to the D2C way of doing business, the beauty brand managed to grow the business solely through e-commerce, with a limited offline presence.
The founders started the company with a dream of making it big in the skincare and lifestyle industry. With hard work and dedication, the founders managed to build a business purely via eCommerce with a small offline presence.
WOW Skin Science also collaborated with two popular Bollywood actresses – Bhumi Pednekar and Disha Patani – to spread the brand message and ensure stronger brand recall.
2. Bombay Shaving Company
Backed by Colgate Palmolive, Fireside Ventures, Sixth Sense Venture Partners, and other prominent angel investors. Bombay Shaving Company is a homegrown grooming brand started by Shantanu Deshpande.
With changed consumer behaviour and rapid acceleration in the adoption of digital platforms by consumers during the pandemic for personal care product purchases, the company witnessed strong growth trends.
The startup closed FY20 with gross annualised revenues of ₹40 crores and expect to close FY21 with gross annualised revenues of ₹105 crores.
Gained success following the online-first approach, Bombay Shaving Company is now focusing on an omnichannel strategy. It is also planning to expand access to its products across physical stores.
3. Wakefit
Founded by Ankit Garg and Chaitanya Ramalingegowda, Wakefit is a Bengaluru-based D2C sleep and home solutions brand.
The company has grown from retailing mattresses online directly to customers to adding bed sheets, bed frames, neck pillows, pillows, back cushions, mattress protectors and comforters in its offerings.
As per Wakefit, it generated a revenue of INR 199 Cr in FY20 and is targeting Rs 450 Cr for FY21 and Rs 1000 Cr by FY23.
The startup claims to have served close to over 5 lakh customers across 19K+ pin codes across India. Also, the brand has set up factories in Pune, Jodhpur, Hyderabad, Delhi and Bengaluru.
4. MyGlamm
Leveraging content and community for D2C Commerce, MyGlamm is one of India's fastest growing direct-to-consumer beauty brands.
Founded by Darpan Sanghvi, the beauty brand leverages content to reach out to consumers. The brand engages with them through the community, enabling people to discover and purchase its beauty products.
Digital-first in its approach, MyGlamm also acquired lifestyle content platform POPxo last year to increase its digital reach.
The D2C brand has been witnessing tremendous revenue growth and generated Rs 200 Cr ARR in FY20.
MyGlamm has also accelerated its product portfolio diversification from makeup into personal care. The beauty brand has also created an offline branding touchpoint by launching a beauty store and beauty experience store.
5. boAt
Founded by Aman Gupta and Sameer Mehta in 2016, boAT is a digitally driven D2C lifestyle brand. The startup deals in fashionable consumer electronics, including an extensive catalogue of headphones, earphones, speakers, travel chargers & premium cables.
The lifestyle brand heavily focuses on digital mediums to engage with customers. And because of the brand awareness among people, boAT became the leading personal audio brand in India.
boAt crossed Rs 500 crore in revenues in FY 2020 and is expected to double the number in FY2021.
Takeaway | D2C Market India
With the increasing internet population in India, the eCommerce market in India is expected to grow to US$ 200 billion by 2026.
Investors are also inclined toward the D2C category because of the fragmented nature of the consumer base. The fragmented nature gives room for both small, niche, and large players to co-exist and grow. Also, India's mature and growing eCommerce ecosystem makes it easier for vertical or niche eCommerce players to scale up.
Read: 8 Women Entrepreneurs In India Who Have Taken The Business World By Storm