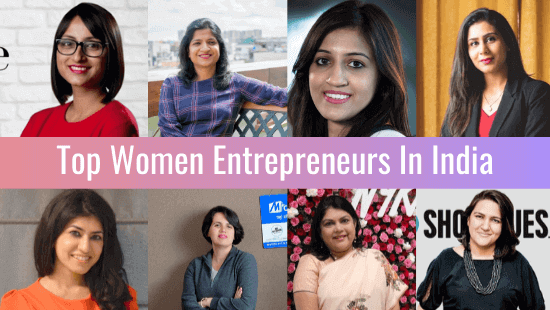 8 Women Entrepreneurs In India Who Have Taken The Business World By Storm
Fueled by favourable demographics, increased funding, and evolving technology, The Indian startup ecosystem has shown massive growth.
Primarily male-dominated, the Indian startup ecosystem is rapidly evolving with the increased involvement of women in various business domains.
Not merely just a part, but women entrepreneurs in India, backed by their sheer hard work and talent, are changing the landscape of the startup world.
Women Entrepreneurs In India
As per a report released by Bain and Co. and Google titled Women Entrepreneurship in India—Powering the economy with her, Women Entrepreneurship in India can generate 150-170 million jobs by 2030.
In this article, we will talk about 8 exceptional women entrepreneurs In India who ventured into an unexplored industry and reformed it for the better.
Feminism isn't about making women strong. Women are already strong. It's about changing the way the world perceives that strength.

G.D. Anderson
8 Women Entrepreneurs In India Who Have Taken The Business World By Storm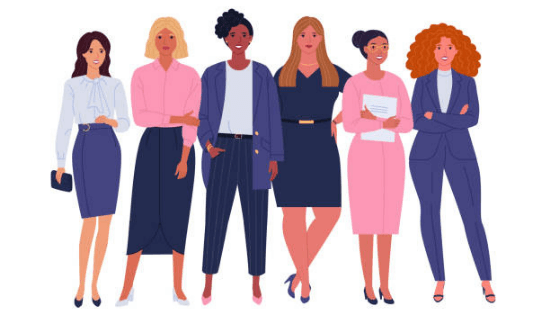 1. Richa Kar: Co-founder Zivame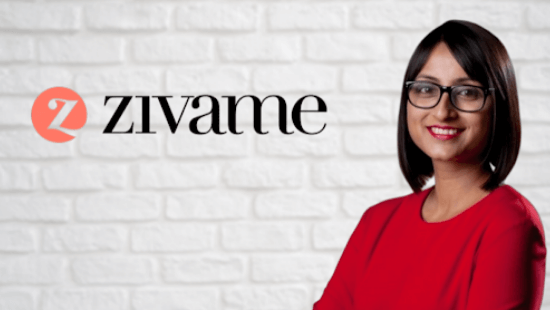 Richa Kar co-founded Zivame, a Bangalore-based women's fashion brand company, along with Kapil Karekar, in 2011.
Born in Jamshedpur, Richa completed her education at BITS Pilani. She then studied at the Narsee Monji Institute of Management Studies to complete her masters in 2007.
About Zivame
Zivame is a Bangalore-based women's fashion brand company that started in 2011 as an online lingerie retailer, featuring hundreds of styles for the Indian woman. The women's fashion brand has scaled up from being a startup and is now looking at building a sustainable, fast-growing and profitable company by establishing its lingerie and activewear brand in the industry.
2. Sneha Choudhry: Co-Founder ZoloStays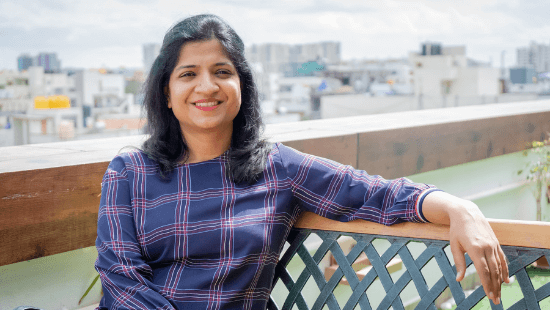 Sneha Choudhry is the co-founder of ZoloStays, a startup that provides safe, hygienic & premium co-living spaces to students, professionals & organizations.
She is a gold medalist from IIM Kozhikode and holds an engineering degree from RV College of Engineering, Bengaluru.
Sneha has ten years of experience in leading global companies like Oracle and Deloitte as a strategy & operations consultant.
About ZoloStays
Zolo Stay is a co-living operator that provides fully-managed, long-term affordable stay options to students, professionals & organizations.
The co-living space provider is operational across ten cities with 45,000 live beds and more than 70,000 customers.
Zolostays recently stated that it would add 30,000 beds this year and aims to reach 200,000 beds by December 2022.
3. Divya Gokulnath: Co-founder BYJU'S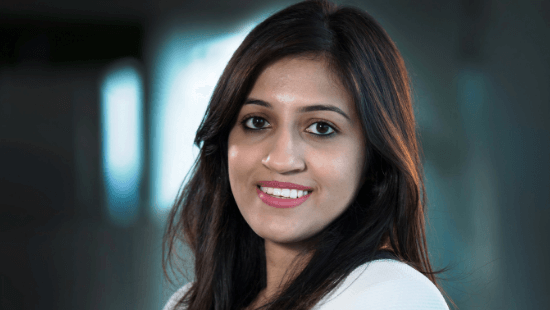 Divya Gokulnath is the co-founder of the edtech platform Byju's.
She completed her B.tech in Biotech from RV College. After graduating, for the preparation for her GRE (Graduate Record Examinations) exam, Divya joined Byju Raveendran's classes as his student.
Shortly, Divya became a teacher at Byju's and then got married to Byju Raveendran.
She was featured as one of Linkedin's top voices in 2019.
About BYJU's
BYJU'S is the world's most valuable ed-tech company and was valued at US$15 billion in April 2021. . The learning program offered by BYJU'S is available for students in classes 1 -12 (K-12) and competitive exams like JEE, NEET, CAT, and IAS.
4. Falguni Nayar: Founder Nykaa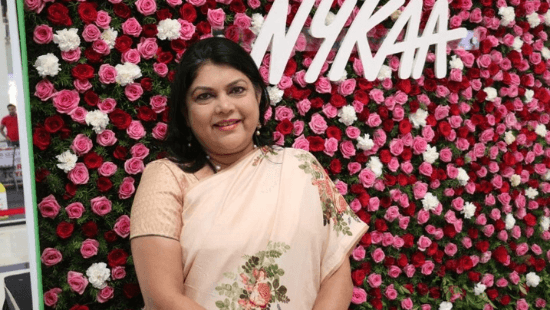 Falguni Nayar is the founder of Nykaa.com and known to be one of the most influential female entrepreneurs.
Named among the top women entrepreneurs in India, She is a graduate from the Indian Institute of Management, Ahmedabad, and spent the bulk of her career, over 18 years, at Kotak Mahindra Capital Co.
Falguni was titled the "Most Powerful Women in Business" in 2017 by Business Today and received the "Woman Ahead" award at the Economic Times Startup Awards 2017.
About Nykaa
Nykaa is an Indian lifestyle retailer of beauty, wellness, and fashion products.
It started as a multi-brand online beauty retailer but has since extended its presence through a mobile app and brick-and-mortar stores. Recently, Nykaa is in talks to raise $50-150 million in a financing round that will value the fashion and beauty retailer at $2 billion.
It is also looking at a stock exchange listing by the end of this year or early 2022 at a valuation of over $3 billion.
5. Swati Bhargava: Co-founder Cash Karo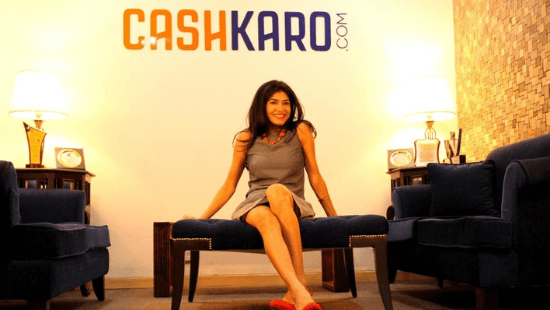 Swati Bhargava is among one of the most awarded and famous women entrepreneurs in India. She with her husband Rohan founded CashKaro in 2013.
After completing her studies at the London School of Economics, Swati started working at Goldman Sachs. She worked there for around five years and in 2013 founded CashKaro.
She represented India at Blackbox Connect – Female Founders Edition 2015 and featured in Fortune India 40 Under 40 and
Swati Bhargava also got nominated for the Young Achiever category at the Asian Women of Achievement Awards 2011.
About CashKaro
Cashkaro is an online platform that enables users to compare prices, earn extra cashback and get free coupons across 1000+ e-commerce sites like Flipkart, Amazon.in, Tata CliQ, Myntra, etc.
It is India's largest cashback & coupons site, backed by honourable Mr Ratan Tata & one of India's leading VC firms, Kalaari Capital.
6. Ghazal Alagh: Co-founder Mama Earth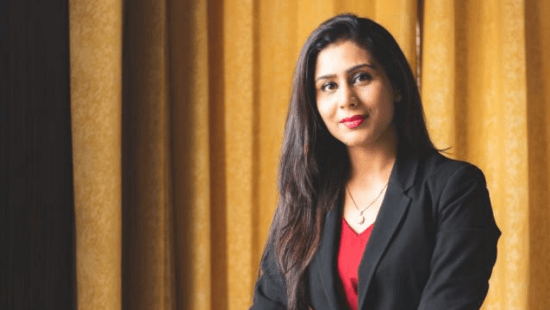 Ghazal Alagh is the Co-Founder of MamaEarth, a safe beauty and baby skincare company.
She graduated with a BA in IT from Panjab University (Chandigarh) and also studied Modern Art & Design and Applied Arts at the New York Academy of Arts (New York).
Ghazal started her career with NIIT as a Corporate Trainer.
She has been awarded at the Business World 40 under 40 Awards in association with BW Disrupt (Businessworld) for being a change-maker and corporate leader.
About Mama Earth
Mama Earth is a safe beauty and baby skincare company that offers completely toxin-free skincare, haircare, and baby care products.
Currently, working with a team of 300 members, Mama earth services about 11,000 pin codes across India. The D2C (direct to customer) platform crossed an annualised revenue run rate of Rs 500 crore.
7. Radhika Aggarwal: Co-founder Shopclues
Radhika Aggarwal is the co-founder of Shopclues and the first woman to enter the Unicorn Club.
She is an MBA from Washington University in St. Louis and holds a post-graduation degree in advertising and public relations.
Radhika was also part of an executive program at Stanford University and had worked for companies like Nordstrom and Goldman Sachs. She holds about 14 years of experience in the US in diverse sectors such as e-commerce, fashion, lifestyle, and retail.
About Shopclues
ShopClues is India's first and the largest managed marketplace founded in July 2011. With 5cr listed products and over 500000+ merchants,
Based out of Gurgaon, the marketplace ships in over 30k pin codes across India and has thousands of online stores. ShopClues is an Indian subsidiary of Clues Network Inc., a US Corporation, and is funded by leading institutional investors.
In 2019,ShopClues was acquired by a Singapore based company Qoo10, in an all-stock deal valued at around US$70 million.
8. Upasana Taku: Co-founder Mobikwik
Upasana Taku is the founder of fintech firm Zaakpay and the co-founder of Mobikwik. Regarded as one of the most successful women entrepreneurs
Upasana did her B.Tech in Industrial Engineering from the National Institute of Technology, Jalandhar and later did her MS in Management Science & Engineering from Stanford University, US.
She then went on to join HSBC in San Diego, and later on, joined PayPal.
During her time at PayPal, Upasana learned about payment systems in the Americas, Asia and Europe, risk detection & fraud management, user experience and design.
In 2008, Upasana returned to India and decided to start a company. She met one of her friends Bipin Preet Singh, an IITian, who at that time was looking for a new opportunity.
In August 2009, Upasana and Bipin co-founded Mobikwik.
About Mobikwik
MobiKwik is India's leading fintech platform, operating businesses in consumer payments, payment gateway, and financial services. The fintech startup's payments network is one of the largest in India, with 120 million users, 3 million merchants, and 300+ billers.
With 60% Indian ownership, the company has raised over $100M in funding from marquee investors.
Having grown from its strength in payments, the company has transformed into a full-stack fintech platform offering financial products. Since 2018, MobiKwik has disbursed 19 lakh loans via its Digital Credit Line, which disburses money instantly to the user's wallet. The fintech firm ventured into the mutual fund space with the acquisition of Mumbai-based Clearfunds.
Mobikwik is also planning to go public in 2022.
Special Note:
Women's Day is celebrated to recognize women for their achievements without regard to divisions, whether national, ethnic, linguistic, cultural, economic or political.
But, let's not limit ourselves to just a single day to recognize and highlight women's achievements.
Appreciating women for their work can make them feel like someone has finally recognized their value. So, let's make every day, Women's Day. After all, genuine appreciation can contribute towards strengthening the movement towards an equal society.