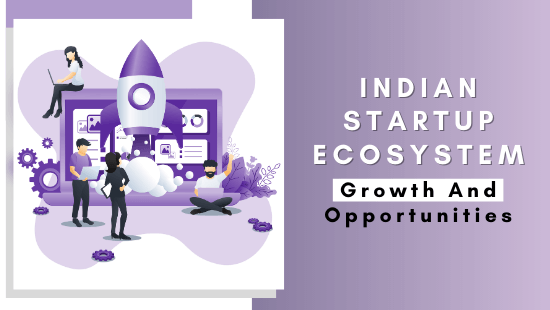 Growth Story Of Indian Startup Ecosystem And Top 5 Most Promising Sectors In 2021
India is a growing economy and a large market of underserved/unserved customers.
Being the world's sixth-biggest economy, India has the 3rd largest startup ecosystem in the world.
Supported by favourable demographics and increasing mobile penetration, India has an active and thriving startup ecosystem.
With many government initiatives in place and an increasing number of accelerators, incubators, vc firms, The Indian startup ecosystem is expected to witness YoY growth of 10-12%.
The growth of the ecosystem is tremendous as despite the pandemic hit 2020, Indian startups managed to receive $10 billion in VC investments in 2020.
This article will provide you with an overview of the various sectors in the startup ecosystem of India and the factors driving their growth.
We, at ThestartupLab, keep a track of the latest happenings in the Indian startup ecosystem. Working with a vision to help Indian entrepreneurs grow, we aim to provide you, i.e. our readers, with the data & insights that can help you grow.
Details Of Few Sectors In The Indian Startup Ecosystem
This blog will provide you with details about the
Healthcare Industry In India
Fintech Industry In India
Agritech Industry In India
HR Tech Industry In India
SaaS Industry In India
Top 5 Most Promising Sectors In 2021
Healthcare Industry In India
Comprising of companies that offer clinical services, manufacture drugs and provide medical equipment, healthcare-related support services like medical insurance, Indian Healthcare Industry is one of India's largest sectors, both in revenue generation and employment.
Talking about the growth of the industry, the healthcare industry in India is growing at a CAGR of 16–17%. This expected growth rate is backed by the increasing need for preventive, curative, rehabilitative, and palliative care.
And now, when the whole world has been affected by the COVID-19 pandemic, people have realised how important healthcare-related services are.
India also offers enormous opportunities in R&D as well as medical tourism. Before COVID-19 emerged, medical tourism in India was expected to reach $9 billion in 2020, a 3x growth from $3 billion in 2015.
But after seeing how well India handled the pandemic, the government expects medical tourism to grow at a much faster rate.
And as soon as the international air travel restrictions are lifted, medical tourists will rise in India.
Industry Scenario And Growth Opportunities In The Indian Healthcare Sector
Despite the pandemic, the Indian economy is recovering at a better-than-expected pace since the fiscal second quarter.
And as the worst is over, the future of India and the Indian healthcare industry is bright.
Some points showing growth opportunities and industry scenario of healthcare:
The Government of India is planning to increase its public health spending to 2.5% of the country's GDP by 2025.
Healthcare's share of GDP is expected to rise by 19.7% by 2027.
Foreign Direct Investment (FDI) inflow in drugs and pharmaceuticals sector stood at US$ 16.50 billion for April 2000–March 2020 period.
Vast opportunities for investment in healthcare infrastructure in both urban and rural India.
The hospital industry size is estimated to touch US$ 372 billion by 2022.
Some Startups In The Indian Healthcare Industry
The increasing growth rate of the healthcare sector is also backed by numerous startups in the sector.
There are around 3,225 startups in India that focus on healthcare. Amalgamating technology with healthcare, these startups are doing their best to provide people access to healthcare resources.
Some of the notable Indian Healthcare Startups are Curefit
PharmEasy, Akna Medical, Remedo, etc.
To know more about the healthcare sector in detail, Healthcare Industry In India.
Fintech Industry In India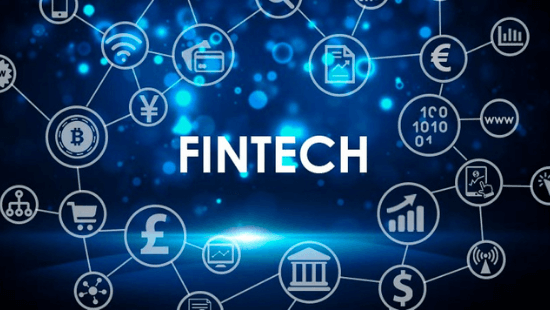 The fintech industry comprises of companies offering Wealth Management services, digital lending and Digital Payment services.
India being a cash-driven economy, many financial analysts were initially susceptible to the acceptance of digital payment services among Indians.
But year 2016 changed everything, as on November 2016 Demonetization Drive happened and the government banned INR 500 and INR 1,000 currency notes.
The ban on currency notes and the digital revolution caused by Reliance Jio led to the exponential growth of Fintech Sector in India.
Also, because of government initiatives like Digital India, stressing digitally empowered society, India emerged as a Fintech Industry Leader with the highest FinTech Adoption Rate of 87% (EY Global Fintech Adoption Index 2019).
Industry Scenario And Growth Opportunities In The Indian FinTech Sector
Below are some points that show the bright future of Indian FinTech sector:
Digital payments are expected to grow at a CAGR of 20% till 2023.
The number of internet users and the adoption of digital payment methods are increasing.
As India is a growing economy, investors are willing to invest in FinTech startups.
The increase in investment by Banks and firms for technology-based financial solutions.
Some Startups In The Indian FinTech Industry
Fueled by the demonetisation drive and digital India initiative, the Indian FinTech ecosystem is growing at a rapid pace.
India currently has around 2100+ FinTech startups, including five unicorn startups– Paytm, PolicyBazaar, BillDesk, Razorpay and PhonePe.
To know in detail about the sector, read- A Complete Guide About the FinTech Sector In India.
Agritech Industry In India
The agritech ecosystem can be broadly classified into five categories-
Supply chain tech and output market linkages
Financial Services
Precision agriculture and farm management
Quality management and traceability
Market linkages -farm inputs.
Catering to the large ecosystem and solving existing issues, there are currently 500 agritech startups in the country, whereas the global number is 3100+.
India And Agriculture
The agriculture sector in India (including allied sectors) employs around 50% of the Indian population and contributes nearly 15% of the output of the Indian economy.
But because of the enormity of the agriculture ecosystem, there are several challenges across the spectrum of the traditional agriculture value chain.
By adopting technology in agriculture (agritech), these challenges can be solved, bring growth in this space over the next decade.
Industry Scenario And Growth Opportunities In The Indian Agritech Sector
As per a report by EY, Indian agritech sector has the potential to grow manifold to $24.1 billion in the next five years.
Backed by untapped market potential, opportunities in agritech, global investment, and a robust policy framework, agritech sector in India is estimated to flourish in the coming decade.
Some Startups In The Indian Agritech Industry
Despite the widespread disruptions caused by the pandemic, agritech startups garnered $152 million in funding through 30 deals in 2020.
Presently, home of around 500 agritech startups, India is on the verge of an agritech revolution. Some of the startups in the agritech space include-Ninjacart, Licious, Agrostar, Fresh To Home, etc.
HR Tech Industry In India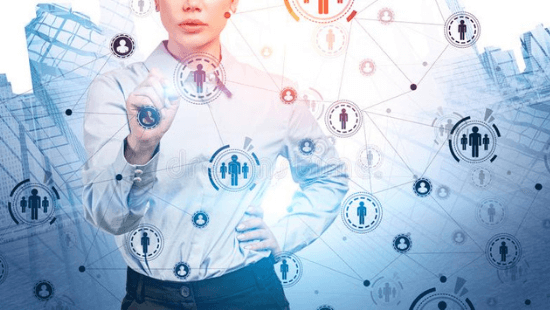 Growth of any company depends on the success of its employees.
Ina dynamic business age, if an employee doesn't evolve, the fails to grow.
So, to have a sustainable business growth, nothing is more important than hiring the right people and developing them. That is why HR professionals are very important for any business.
To make insightful decisions, HR professionals need to stay on top of their game.
HR Tech enables HR professionals to create a healthy workplace environment and bring the best out of every employee.
Industry Scenario And Growth Opportunities In HR Technolgy Industry
The below-written points show the present situation of the HR Tech industry and why companies need HR Technology.
According to a report by People Matters, the HR Technolgy industry is expected to reach $34 billion by the year 2021. Moreover, around $3.6 billion worth of that business is expected to come from Asia including India.
The increasing need for effective and focused recruitment methods will only increase the demand for better HR Tech products.
Advancements in machine learning, IoT, AI, virtual reality, augmented reality, and more such technologies will provide better HR Tech solutions for enterprises.
Some Startups In The Indian HR Tech Industry
As the business ecosystem grows, the demand for HR Tech products will only increase.
The startups in the HR Tech space provide numerous services that help HR Professionals to take the most optimized decision.
These services include volume hiring, contractual staffing, talent management, tools to manage entire employee lifecycle, etc.
To know in detail, read HR Tech Industry In India.
SaaS Industry In India
Efficiency and growth are synonymous to technology. And to improve work efficiency, many MSMEs (micro, small and medium enterprises) have adopted the use of the software.
Because of the increasing MSME ecosystem that needs software for their working, the Indian software-as-a-service (SaaS) landscape is on the cusp of a transformation and has grown to a multibillion-dollar industry.
Recently, Zenoti became the fifth SaaS-based Indian startup to enjoy the coveted unicorn spot, others being Zoho, Freshworks, Druva and Icertis.
Industry Scenario And Growth Opportunities In Indian Saas Industry
The Indian Saas industry is keeping itself up with the global tech standards and is providing Consistency both in innovation and value creation.
The below-written points show the growth opportunities that are present for the Indian Saas Industry:
Indian Market is still untapped, and as per experts, the SaaS industry in India is expected to grow at 36% per year.
Tech advancements present an opportunity for product creation at a lower cost with more flexibility, which is a perfect recipe for sustainable growth.
Some Startups In The Indian SaaS Industry
The Indian Saas industry is filled with various startups that offer the best tools and are on par with global standards.
Some notable SaaS startups include Chargebee, Mitsogo, WebEngage, SirionLabs, etc.
Read: How Indian SaaS Industry Is Turning Out To Be The Next Big Thing
Top 5 Most Promising Sectors In 2021
For better or for worst, the pandemic has accelerated the working pace of India startup ecosystem. And despite many ups and downs, some sectors managed to grow even in the disruptions caused by the pandemic.
As the worst is over now, here are the top 5 most promising sectors that are most likely to grow in the post-pandemic world.
EdTech
Edtech is among the very few sectors that witnessed a boom in the pandemic. Because of the pandemic induced lockdown, educational institutes got temporarily shut down. This led students and teachers to opt for ed-tech platforms.
India is currently home to over 3500 edtech startups, and because of the pandemic led growth ed-tech industry could be worth well over $1.96 billion by 2021 says a KPMG study.
Retail Tech
Since the first lockdown in the country, the retail industry faced major disruptions in the supply chain.
But the presence of technology enabled the revival of the retail industry and created a new road map for its functioning.
As per a joint report by industry body Assocham and Primus Partners, the Indian retail industry is expected to be driven by AI and data-led opportunities.
The retail industry is now predicted to reach $31,880.8 billion by 2023, at a CAGR of 5.3%. This growth rate brings hue opportunity for startups in the retail tech space. And just like other industries, the future of retail depends on a tech-led approach.
Pharma And Healthcare
The COVID-19 pandemic has made people realise the importance of healthcare and better health infrastructure.
As India is the largest provider of generic drugs globally, the rising global demand for pharmaceutical supplies will only help the sector grow fast.
Banking on this demand, the Indian pharma and healthcare industry is estimated to touch $100 billion by 2025.
Fintech
Fintech is among one of the fastest-growing sectors in the Indian Startup Ecosystem. And, with the emergence of several accelerators and incubators, that are creating a growth environment for startups, India is establishing itself as a global FinTech hub.
Fintech is also among those few sectors that flourished amind the COVID-pandemic. With consumer preferences shift to contactless transactions, the digital payment space is witnessing tremendous growth.
And as India is a growing economy with a large market of underserved/unserved customers, the increasing mobile penetration and the digital revolution will only present opportunities in the fintech space.
OTT Platforms
Along with pandemic came the lockdown that led people to stay at home and use digital methods for entertainment.
With theatres shut, people opted for online content, and this led to the exponential growth of OTT platforms.
Now with an active user base, OTT platforms will carry the momentum in 2021 and continue to witness an upward growth trajectory by creating hyper-personalised content to drive engagement.
[Read:
How Tech Revolution Has Affected The B2B Market
]