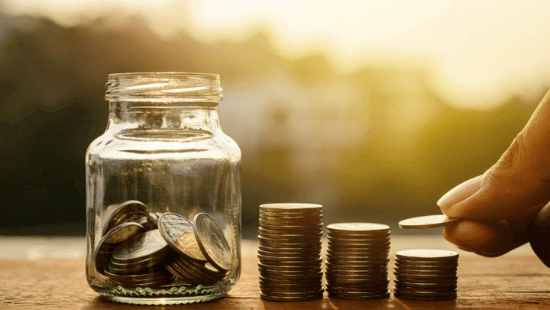 [Funding 2021] Indian Startups Receive Around $2 Billion Funding In First Two Months
Despite the COVID-19 crisis in 2020, Indian startups managed to gain the interest of the investors and estimated to have received $10.14 billion in funding across more than 1,200 deals in 2020.
Startups from Bengaluru, Delhi NCR, and Mumbai accounted for 90% of the startup investments in the country, indicating the interest and faith of angel investors in these regions.
Startup Funding In Indian Startups- January And February
The year 2021 also began on a good note, and in just two months into 2021, Indian startups have received over $2 Billion in funding.
The last week of January witnessed a total of 14 deals amounting to venture funding of $31 million, much lower than the $128 million funding reported a week before.
The first month of the year 2021 saw vc funding into Indian startups amounting to $836 million.
Funding In January 2021
Bengaluru-based green technology company Devic Earth raised its first institutional funding of Rs 10 crore from Blue Ashva Sampada Fund.
Alpha Wave Incubation (AWI) led a Series A funding round into Kyt, an edtech platform. Sequoia Capital India's Surge, January Capital, Titan Capital and other angel investors also participated in the funding round.
Gurugram-based healthtech startup Meddo raised $3 million in its extended Pre-Series A round led by Picus Capital and SRI capital.
Major Deals
Led by VII Ventures, Jumbotail, a Bengaluru-based retail platform and B2B marketplace for food and grocery products, completed its $25 million fundraise with $14.2 million raised in Series B3 round of funding.
VC Firms including Nutresa, Veronorte, Jumbofund, Nexus Venture Partners, Discovery Ventures and a group of HNIs and industry leaders also participated in the funding round.
Skill-based mobile gaming platform Zupee raised additional capital of $10 million led by WestCap Group (WestCap), a leading US growth equity firm, with participation from existing investor Matrix Partners India.
Led by Inflection Point Ventures, Bengaluru-based tech-enabled micro-savings application Siply raised $1 million in a seed round.
CoinSwitch Kuber, a cryptocurrency investment platform, raised $15 million in a Series A funding round led by Ribbit Capital and San-Francisco based crypto focussed investment firm Paradigm.
The funding round also saw participation from existing investors Sequoia Capital India and CRED founder Kunal Shah.
Knocksense, a Lucknow-based media tech startup, raised $200,000 in an angel round of funding.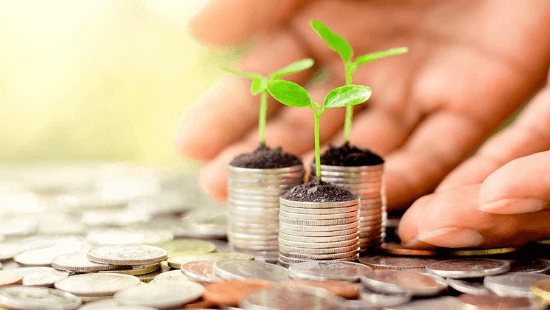 Not only this but two new startups, insurtech startup Digit Insurance and SaaS startup InnovAccer, joined the coveted unicorn club ($1 billion valuation).
Delhi-based D2C (direct-to-consumer) brand that manufactures and markets coffee products, Rage Coffee, raised undisclosed funding from revenue-based financing platform GetVantage.
Saveo, a B2B eCommerce platform for pharmacies, raised $4 million in a seed funding round co-led by Matrix Partners India and RTP Global, with participation from Incubate Fund and India Quotient.
Alternate debt assets platform, GrowFix, raised $2 million in seed funding led by Rainmatter Capital (Zerodha's fund) with participation from Better Capital.
Mumbai-based hospitality brand Vista Rooms raised Rs 10 crore in funding led by DSG Consumer Partners, with participation from other investors, including CA Holdings, Artha India Ventures and Anand Ladsariya.
Inficold, a Noida-based startup, raised $900,000 (Rs 6.5 crore approximately) as a part of its Pre-Series A funding round from RVCF and other undisclosed HNIs.
Live game streaming and community platform Turnip raised $1.63 million in seed funding from Elevation Capital.
ShopG, a Social eCommerce platform, raised a $1.5 million seed funding round led by Orios Venture Partners and RPSG Ventures, with participation from angel investors, including Alibaba; Rajesh Yabaji (CEO of Blackbuck), Raghunandan G (former CEO of Taxi for Sure) and Prasanth Nair.
Healthtech startup MFine raised $16 million in funding led by Heritas Capital.
Bengaluru-based Healthcare services platform Phable raised fresh funds in Series A round from Manipal Health Enterprises, which operates Manipal group of hospitals and US-based accelerator SOSV.
Funding In February 2021
The month of February carried forward the success Indian startups received in terms of funding secured in January 2021.
February ended on a good note with over a billion dollars ($1.2 billion) in venture investments into Indian startups.
The last week of the Feb month saw the total venture funding of $403 million, a 157% increase compared to the previous week when the investments touched $157 million.
Delhi-based intercity transit platform GoToMobility raised $150,000 from Jesse Lucas (ex-Uber finance head) at a valuation of around $11 million.
Healthtech firm Indegene raised $200 million from US-based investment firms Carlyle Group and Brighton Park.
Hemp Horizons, a Cannabis startup, raised Rs 2 crore as part of its seed funding round led by Mumbai Angels Network with participation from AngelList.
Major Deals
Online investment platform Vested Finance raised $3.6 million in seed funding with participation from Moving Capital, Ovo Fund, TenOneTen Ventures in the US, and Inflection Point Ventures and Venture Catalysts in India.
Led by early-stage VC firm RTP Global, a pay after placement online coding trainer platform Newton School raised Rs 36.64 crore in its Series A round.
Digital process automation platform AutomataPi raised Rs 3 crore in a seed round of funding from Indian Angel Network (IAN), led by KRS Jamwal, Prashant Pahade, Jaideep Mehta, and Nitin Jain.
Progcap, a New Delhi-based fintech startup, raised Rs 10 crore in a debt funding round from venture debt fund Stride Ventures.
Bangalore-based online coding platform for K-12 kids Codingal raised an undisclosed amount from Y Combinator.
Filo, an instant tutor app, has raised $260,000 as part of its pre-seed investment round from Better Capital.
Edtech startup Doubtnut raised $25 million (Rs 183.3 crore) in its Series B round from SIG Global, Sequoia Capital, WaterBridge Ventures and ON Mauritius.
Eupheus Learning, an edtech startup, has raised $4.1 million in a Series B funding round led by Kuwait-based United Education Company (UEC) and Al Rayan Holding Company (ARHC), in which UEC holds a majority stake.
Bengaluru-based edtech startup WizKlub has raised Rs 6 crores in its pre-Series A round from existing investor Incubate Fund India.
Led by Bharat Inclusion Seed Fund, along with 9Unicorns, LetsVenture Plus, and Innercircle, Pune-based edtech startup Pariksha raised $2 million in pre Series A funding round.
EV logistics startup eBikeGo raised $1.5 million in pre-Series A round from a group of overseas and Indian investors with participation from Bollywood Singer Sukhbir Singh, Dr Brahmanand Mohanty (Professor at Asian Institute of Technology), Sameer Bulchandani (MD at Avdel India), Alparslan Kutukcuoglu (Chairman Of The Board at Mungo Befestigungstechnik AG), Vijay Sivaram (CEO at Quess Corp Limited), and Sumant Singhal (CEO at Chiripal Poly Films), among others.
Couch Fashion, a New Delhi-based B2B fashion tech startup, raised $150,000 in its seed funding round from We Founder Circle (WFC), a startup investment platform.
Bengaluru-based B2B retail tech platform Arzooo raised $6 million from Trifecta Capital.
[Read:
8 Women Entrepreneurs In India Who Have Taken The Business World By Storm
]