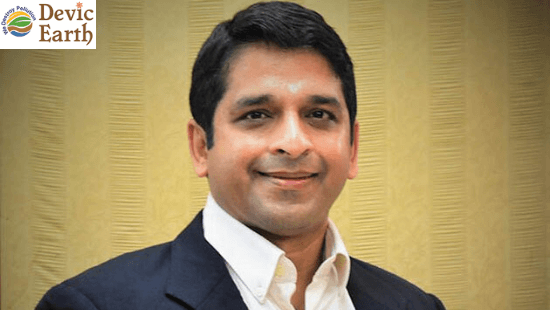 Bengaluru-Based Green Tech Company 'Devic Earth' Raises Rs 10 Cr Funding
Devic Earth, a Bengaluru-based green technology company, has raised its first institutional funding of Rs 10 crore from Blue Ashva Sampada Fund.
Blue Ashva Capital is an investment firm based out of Singapore and India. The investment firm is backing sustainable and profitable businesses solving real challenges in core sectors such as agriculture, circular economy, decarbonisation, and SMEs.
As per Devic Earth, the fresh funds will be used to expedite its growth, product roadmaps, and operational presence in global markets.
Started by cardiologist Dr Srikanth Sola and Shivani Sinha in 2018, Devic Earth provides lab and field-tested solutions for environmental pollution remediation.
Talking about the funding, Dr Srikanth Sola, Co-Founder and CEO of Devic Earth Pvt Ltd., said,
"We are excited to have Blue Ashva Capital invest in our company and share our vision and mission of providing pure air to families and businesses across the world."
'Pure Skies', the flagship product of the company, uses pulsed radio waves in the Wi-Fi spectrum to accelerate the natural clearance of certain air pollutants.
As per the company, it has installed 'Pure Skies' with global companies across sectors like steel, cement, hotels, mining, manufacturing, telecom, etc.
Need legal assistance for your startup? Just contact us.
Follow us and connect with us on Instagram, Facebook, and LinkedIn.