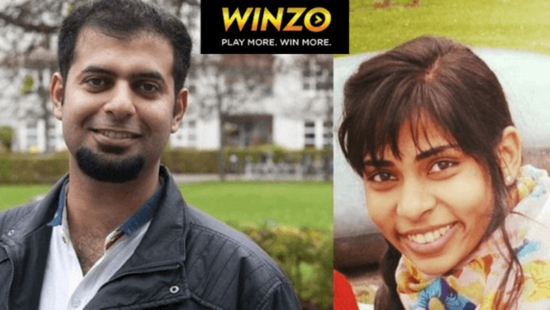 WinZO Launches $50 Mn Fund To Invest In Global Gaming Startups
WinZO, a gaming startup, has launched a $50 Mn 'Game Developer Fund' to invest in global gaming startups. As part of the flagship Game Developer Fund, WinZO plans to invest at least USD 10 million of the fund in US-based startups.
In the fourth edition of its flagship Game Developer Fund, WinZO intends to spend the money on startups in all areas of interactive entertainment, including game developers and publishers, gaming economies, content creation, live-ops and security.
WinZO | Game Developer Fund
Founded by Paavan Nanda and Saumya Singh Rathore in 2018, WinZO is a social gaming and entertainment platform in India. It partners with third-party developers to host games on its own Android and iOS app, where users can enjoy personalized multiplayer gameplay experiences.
Speaking about the development, Paavan Nanda, Co-founder of WinZO, said,
"Given our platform play at WinZO, where we have access to the performance of over 100 games by more than 50 developers across diverse genres, we think we are well-poised to spot signs, mechanics and metrics of early success. In addition, as operators, we tend to create a melting pot for our portfolio companies to exchange ideas, do pilots, or leverage WinZO's community and resources."
To date, WinZO has invested in startups like Upskillz (a Web3 gaming company), Village Studio in the United Kingdom, Web3 gaming community startup IndiGG, Bombay Play in India and Glip, a blockchain-based creator economy and streaming startup.
Earlier, the gaming platform collaborated with global gaming companies such as Voodoo and Next Wave to debut their games in India and to add over 100 games to its app in categories such as board games, card games, fantasy, strategy, arcade and so on.
In the first quarter of 2022, the US mobile gaming industry's revenues fell, while India's gaming industry is expanding at a 38 per cent compound annual growth rate (CAGR) to reach USD 10 billion in five years. This month is going well for gaming startups in terms of funding, as in the first twenty days of March, several gaming startups have raised funds.
Last week, gaming platform BuyStars raised $5 million in a pre-Series A funding round led by Lumikai. Also, Simple Viral Games (SVG) raised Rs 4 crore (500,000 USD) in a pre-seed round led by WEH Ventures.
Follow us and connect with us on Instagram, Facebook, Twitter, and LinkedIn.
Note: If you are a budding entrepreneur and require assistance to register a Pvt Ltd Company, register a company, create financial projections, business development, LLP Registration, compliance filing, funding formalities, debt funding, CFO Services, or other startup related legal services, contact us.