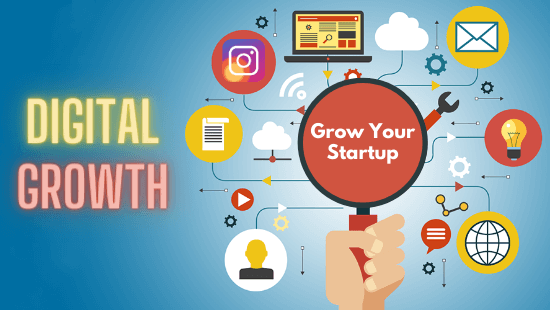 What Are Compliance Services And Its Necessities?
Adherence to certain rules and regulations is crucial for the ethical and successful running of a business. It establishes a standard for businesses to live up to and provides a framework of the dos and don'ts of an organization and its employees.
To ensure that businesses run responsibly, the government has laid out a set of rules and regulations. This set of rules and regulations are called Compliances which organizations should conform to as mandated by the government.
Compliances are established by keeping in mind the factors of economic, environmental, and public interest. Every business must comply with these rules to prevent consequences such as revocation of license and hindered business operations.
However, it can be difficult for the owners of a business to remember every guideline and have knowledge of every regulation. Moreover, these regulations are ever-evolving, and their importance is rising every day. This is where compliance services come into play.
What are compliance services?
Not every business will have an in-house legal team that will help in keeping up with the compliances. So, some organizations offer Compliance Services and assist companies in conforming to standards mandated by the government.
This is beneficial because it allows business owners to focus on business operations and delegate part of the responsibilities to another entity. Proper compliance not only ensures that an organization abides by the law and industry regulations, but it also goes a long way in enhancing the trustworthiness and reputation of a company. These norms aim to oversee organizational transparency and ensure that businesses do not perform operations harmful to the environment or any section of society.
Compliance service firms are updated with all evolving trends in the regulatory compliance field, which allows them to assist organizations in keeping up with every advancement. By monitoring industry changes and demands, they provide security and legal assistance to companies which improves business.
Why are compliance services necessary?
The purpose of compliance services is to help organizations remain up-to-date with governmental and industry standards. It includes services across multiple areas such as accounting, risk management, registrations, and startup compliance.
Enhances Reputation
Complying with necessary standards adds credibility to a business. By engaging in operations that benefit society and the environment, a brand becomes more reputable in the eyes of the government and customers alike. Moreover, companies who adhere to these regulations get accredited which makes sanctioning loans and acquiring investors an easy process.
Creates a healthy work environment
Compliance services help in maintaining the safety and security of employees by employing standards of employee welfare, including rules for discrimination, salary, safety, and harassment. Working in an organization that emphasizes the well-being of employees will make them feel safe and boost productivity. This not only guarantees employee retention but also attracts potential talent.
Improves operations
Certain standards such as those of product quality and health guidelines in the food sector have been placed to ensure the safety of customers. Adhering to these guidelines enhances a company's reputation and helps in accelerating growth.
Prevents legal problems
Compliance services provide legal assistance, which prevents the risk of lawsuits and penalties. Such events can be extremely harmful to a business and hamper its operations and the reputation it has worked so hard to build.
A compliance expert can prevent such occurrences by keeping a business updated about standards in every field, such as manufacturing and advertising.
Provides financial assistance
The financial department of a business is required to meet several standards in terms of taxes and accounting. Failure to meet these standards cannot only lead to losses but also legal issues. [ Read Also – financial projection for startup
Having compliance services in place ensures that the financial records of a business remain flawless by assisting with auditing, assurances, and business restructuring. Moreover, maintaining financial integrity allows businesses to receive loans easily and attract investors. Receiving appropriate accreditation also enables an organization to partake in international trade.
Improves public relations
Adhering to statutory standards of transparency and maintaining strict policies against discrimination or harassment adds to an organization's reputation. Providing equal opportunities regardless of race, gender, or sexual orientation and incorporating benefits such as paid maternity leaves, healthcare, and insurance makes a firm desirable to talented individuals in the hunt for jobs and ensures job satisfaction among existing employees.
Regulatory compliance is a highly essential aspect of a successful business. Not only does it improve brand reputation, but it also fuels the growth and expansion of an organization by boosting productivity and maintaining good financial health.
Not being in adherence to these standards can pose severe repercussions ranging from reduced credibility leading to losses, lesser opportunities for growth and expansion, and even lawsuits that may require hefty penalties. Therefore, it is in the best interests of every business to ensure that they comply with mandated standards and regulations, and the most efficient and hassle-free way to do this is by availing the services of a compliance services firm. Due to the increasing necessity of regulatory compliance, there is currently an abundance of companies that provide such services. One of the top companies that provide the best assistance to companies is TheStartupLab.
The StartupLab offers a diverse variety of services to aid the growth and expansion of organizations. The compliance services provided by the brand meet the highest of standards and cover a vast range of fields, including Business Setup, Accounting & Taxation, IPR Services, Registrations, and Legal Services. If you're looking for assistance in building a reputable and efficient company, TheStartupLab offers a one-stop solution.
[Click Here For reading Latest India startup News