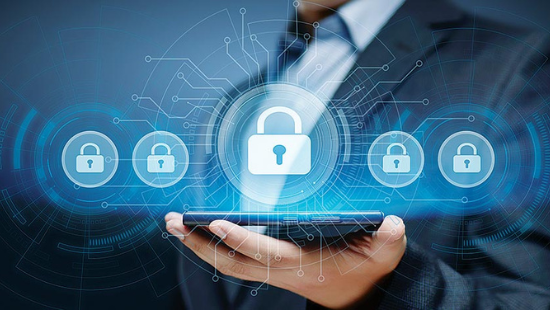 Top 5 Indian Cybersecurity Startups Redefining Digital Security Landscape
COVID-19 pandemic has disrupted the business landscape, inducing an acceleration in digital transformation and compliance services. It also led to a large-scale shift towards remote working for most enterprises. And with businesses going digital, cybercriminals have become more active.
As per World Economic Forum's 'Global Cybersecurity Outlook 2022', the year 2021 turned out to be a record-breaking year for cybercrime, with ransomware attacks rising 151% in 2021.
This rising trend in cyberattacks has led to increasing demand for cyber security. And as India is becoming a startup hub, the demand for Indian cybersecurity startups is bound to grow.
The cybersecurity services and product industry in India generated a revenue of USD 9.85 billion in 2021, highlighted a report by the Data Security Council of India (DSCI).
Another report by NASSCOM -DSCI highlighted that the Indian cybersecurity services industry is expected to grow at a CAGR of about 21% to touch $13.6 billion by 2025.
Indian Cybersecurity Startups
To help you know more about the Indian cybersecurity landscape, The StartupLab has curated a list of five Indian startups offering cybersecurity solutions to enterprises.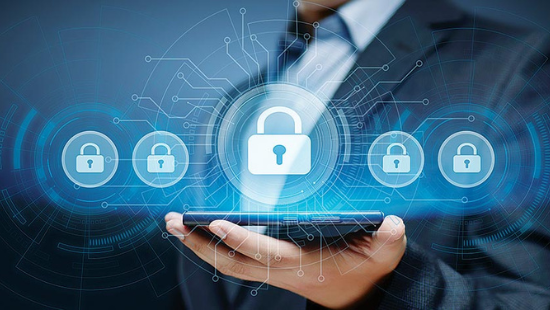 1. Securden
Started by ex-Zoho executives Balasubramanian Venkatramani and Kumaran Balan in 2017, Securden is an all-in-one platform for next-gen privileged access governance offering access to security and governance platforms for DevOps, IT services, and cloud environments.
Solving the fundamental IT infrastructure access security challenges, the startup offers automated, just-in-time, just enough zero-trust access and analytics-driven security that ensures 360-degree visibility and all at point-and-click simplicity.
Working with a 30-member team in India, Securden caters to small and medium businesses, large enterprises, and Fortune 500 companies.
In April 2022, Securden raised $10.5 million in Series A funding to scale its research and development, sales, and marketing operations.
2. WiJungle
Founded by Karmesh Gupta, along with cousin Praveen Gupta, in April 2017, WiJungle is a Jaipur-based cybersecurity startup that offers a Unified Network Security Gateway, enabling organizations to manage and secure their entire network through a single window.
The startup not only simplifies the management but also cuts the cost of investment by up to 60%. In 2018, WiJungle was recognized among the Most Innovative Product Of The Year 2018 by the Data Security Council of India.
With clients across 25+ countries, the cybersecurity startup serves government and private giants across industry verticals like defence, BFSI, hospitality, healthcare, education, retail, ITES, etc.
Some of its clients include the Ministry of Defence, Airport Authority Of India, Aljazeera Airways, Ministry of Agriculture, People Interactive, Hyatt, Royal Orchid Hotels, and NALCO, to name a few.
3. Seconize
Founded by Sashank Dara and Chethan Anand, Seconize empowers enterprises to proactively manage their cyber risks, optimize security spending, prioritize remediations, and ensure compliance.
The Bangalore-based cyber-security startup, through its IT risk and compliance management SaaS product Seconize DeRisk Center, proactively identifies weak points in the enterprise IT infrastructure. It prioritizes the risks based on the impact so that optimal investments can be made to minimize exposure.
Seconize enables executives to know their organizational risk profile, Chief Information Security Officer (CISO) to have real-time visibility across the infrastructure, and the IT teams to know the root cause and its remediation.
4. Kratikal
Founded by NIT-Allahabad alumni Pavan Kushwaha, Paratosh Bansal, and Dip Jung Thapa in 2013, Kratikal is a Noida-based end to end cyber security solution provider. The startup offers cyber-attack simulation and awareness tools, anti-phishing, fraud monitoring & take-down solution, email authentication and anti-spoofing solution, phishing incident response, risk detection & threat analysis and code risk review.
Kratikal claims to be serving 600+ SMEs and 150+ large enterprises worldwide belonging to different industries, including fintech, manufacturing, telecom, healthcare, E-commerce, consumer internet, and cloud service platforms, among others.
5. Sequretek
Founded by Anand Naik and Pankit Desai in 2013, Sequretek offers end-to-end security in the areas of enterprise threat monitoring, incident response (Percept XDR), device security (Percept EDR), and identity & access governance (Percept IGA).
The Mumbai-based startup, through its AI-driven Percept Cloud Security Platform, enables enterprises to detect, protect, prevent, and respond to all types of cyber threats and attacks.
Some of its clients include leading companies in manufacturing, BFSI, pharmaceutical, IT/ITES, and retail and logistics sector.
[You may also read:
Top 7 Trending Sectors That Are Expected To Boom In 2022
]
Visit Indian Startup News to read the latest updates from the startup ecosystem.
Note: If you are a budding entrepreneur and require assistance to register a Pvt Ltd Company, register a company, create financial projections, business development, compliance filing, funding formalities, CFO Services, or other startup related legal services, contact us.
Follow us and connect with us on Instagram, Facebook, Twitter, and LinkedIn.