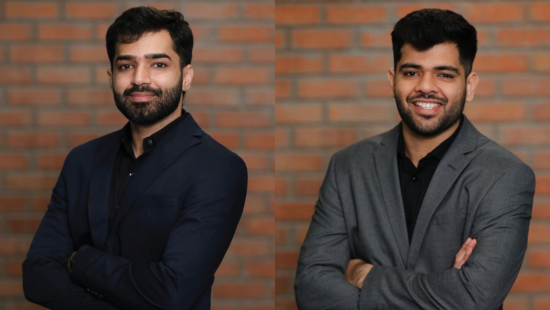 Skincare-focused D2C Brand Minifeel Raises Rs 3 Cr In Pre-Seed Funding
Minifeel, a Mumbai-based skincare-focused direct-to-consumer brand, has raised $366,858 (Rs 3 crore) in a pre-seed funding round led by 100X.VC. 
Several angel investors, including Vijay Jain (ORRA Jewellery), Ajay Mokariya and Ganesh Iyer (Shree Maruti), Niraj Chhajer (Pransh Capital), Yash Kotak (Jumper.ai), and Bhanushali Angel Investor Network also participated in the funding round.
As per the startup, the freshly raised funds will be used to develop its technology stack as well as increase its number of trial product offerings for customers by partnering with premium beauty brands.
Minifeel | Pre-Purchase Experience For Online Shoppers
Founded by Sagar Mithiya and Shyam Mithiya, Minifeel is an online platform focusing on the pre-purchase experience of online shoppers, helping them try the product in the comfort of their home at a very minimal cost.
The skincare-focused D2C brand offers premium skincare and cosmetic products like serums, cleansers, and makeup in trial packs, allowing customers to try out any product at affordable costs. Minifeel also serves as a marketing channel for brands to help create awareness among consumers at zero cost.
Speaking about the development, Sagar Mithiya, Founder of Minifeel, said,
"The beauty and personal care sector is one of India's fastest-growing market segments. The industry is witnessing a boom from the rapid growth of direct-to-consumer companies in online retail. It's an excellent time for Minifeel to work with new-age beauty brands to connect them with the right consumers and make them aware of innovative and exciting new products."
The Mumbai-based skincare-focused D2C brand offers a mutually beneficial proposition for both brands and consumers. By providing a budget-friendly platform, the startup allows consumers to explore a wide range of cosmetic products while simultaneously serving as an innovative customer acquisition tool for beauty brands.
Commenting on the development, Ninad Karpe, Founder and Partner at 100X.VC, said,
"As the beauty industry thrives, Minifeel is trying to carve its own path and establish a distinct identity. With its steadfast vision to lead the industry by being customers' preferred go-to for trying new products, we are delighted to be the first institutional investors in Minifeel. The depth of the target market is enormous and is growing further. Therefore, we are optimistic that Minifeel is poised for rapid growth and success."
July marks the fourth investment by 100X.VC. Among its recent investments this month are AI startup Vodex, Luzo, a marketplace for salons, spas, and aesthetic clinics, and 50Fin, a fintech startup.
Follow us and connect with us on Instagram, Facebook, Twitter, and LinkedIn.
Note: If you are a budding entrepreneur and require assistance to register a Pvt Ltd Company, register a company, create financial projections, business development, LLP Registration, compliance filing, funding formalities, debt funding, CFO Services, or other startup related legal services, contact us.