Report: Indian B2B Marketplaces To Register $125B In GMV By 2027
A recent report by Avendus Capital highlights that the gross merchandise value (GMV) of tech-enabled Business-to-business (B2B) marketplaces in India is projected to reach $125 billion by 2027.
This is a positive development for the industry, which has already seen some of the top revenue-generating unicorns in FY22 (2021-22).
B2B Marketplaces: Revolutionizing The Indian B2B Commerce Supply Chain
As per the report, titled-B2B Marketplaces: Revolutionizing the Indian B2B commerce supply chain, the B2B marketplaces had a GMV of approximately $20 billion in 2022, representing a CAGR growth of nearly 100% compared to 2019.
The report highlighted that the B2B marketplaces will grow at a CAGR of 45% over the next five years. Additionally, the report suggests that the technology penetration in B2B marketplaces is expected to increase to 5% by 2027 from its current level of under 1%.
Varun Gupta, the Managing Director of Digital and Technology Investment Banking at Avendus Capital, who is one of the authors of the report, stated that the Total Addressable Market (TAM) for B2B marketplaces in the manufacturing sector is larger, and the Average Order Values are higher. Gupta also pointed out that B2B marketplaces in the manufacturing industry tend to scale and become capital efficient more quickly compared to those in the retail sector.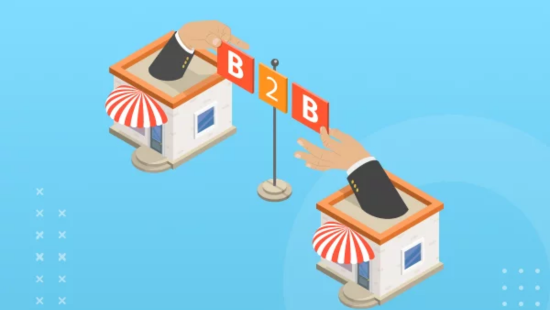 Speaking about the report, Varun Gupta, Managing Director, Investment Banking, Avendus Capital, said,
"India also has a lot more fragmented supply chain compared to the developed countries. Here small and medium enterprises either supplying to larger companies or larger companies supplying to small and medium enterprises or intersect between small and medium enterprises, so trade volumes are actually much bigger than what happens globally."
As per the report, B2B marketplaces have successfully raised $5.3 billion in the private market over the past five years, with the majority of the capital (approximately 67%) being invested in the last two years.
The report expects that B2B marketplaces in both manufacturing and retail sectors will receive investments, but the investment is expected to be more inclined towards manufacturing. It also highlights that around six to seven of these marketplaces are expected to go public by 2027.
Ekta Parashar, Vice President of Digital and Technology Investment Banking at Avendus Capital, stated that the market has primarily emerged within the past three years, and the rate of acceptance is set to increase even further. She added that there is a significant level of investor interest in the next 12 to 18 months.
The report identified several factors that contribute to the margin expansion of B2B companies, including export prospects, the introduction of private labels, and marketplace value addition. It highlighted that successful players in the industry have utilized a cluster-based expansion strategy and employed sales forces to reach out to institutional clients for large orders.
Additionally, the report emphasized the transition from classified models to full-stack integrated marketplaces, which has resulted in increased growth for B2B marketplaces by addressing issues such as quality, reliability, and credit discovery.
Follow us and connect with us on Instagram, Facebook, Twitter, and LinkedIn.
Note: If you are a budding entrepreneur and require assistance to register a Pvt Ltd Company, register a company, create financial projections, business development, LLP Registration, compliance filing, funding formalities, debt funding, CFO Services, or other startup related legal services, contact us.