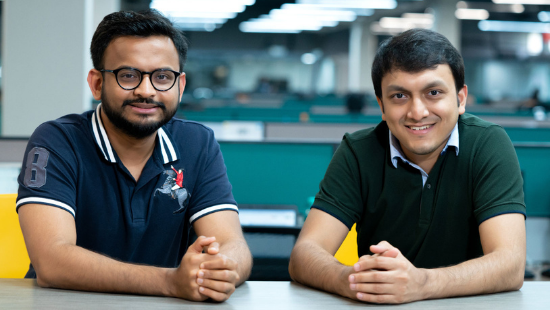 Online Pharmacy Startup PharmEasy Acquires Medlife To Become India's Largest Medicine Delivery Platform
Online pharmacy startup PharmEasy has acquired peer Medlife for an undisclosed amount, positioning itself to number one as India's largest medicine delivery platform.
As part of the deal, Pharmeasy will absorb Medlife's existing customers. Also, Medlife will discontinue operations from May 25, 2021, and its existing retail partners will be swiftly onboarded onto PharmEasy's platform. Medlife's existing users will have to log in on PharmEasy's app using the same mobile number they were using on Medlife to set up their new accounts.
Started by Dr Dhaval Shah and Dharmil Sheth in 2015, PharmEasy delivers medicines in 1000+ cities in India, covering 22000+ pin codes.
[Read:
Technological And Growth Trends In The Healthtech Industry In India
]
Online Pharmacy Growth
The e-pharmacy giant also offers diagnostic test services across Mumbai, including Thane, Navi Mumbai, Kalyan & Dombivali, Delhi with Noida, Gurgaon, Faridabad & Ghaziabad, Chennai, Pune, Ahmedabad, and Gandhi Nagar, Surat, Vadodara, Lucknow, Kolkata, Hyderabad, Bengaluru, and Jaipur.
Dr Dhaval Shah, Co-founder of PharmEasy, in a post on LinkedIn, said,
"We started with the sole purpose of making affordable healthcare accessible to all in 2015. PharmEasy has now covered every single pin code across the country. With this, we aim to reach even more people pan-India and cater to their healthcare needs."
According to Dr Dhaval Shah, with the acquisition, PharmEasy will be able to service over two million families every month, making it the "largest healthcare delivery platform across the country by a distance."
Several eCommerce players and business groups like Tata and Reliance are showing interest in the online pharmacy sector. Recently, Tata Group had signed a deal to purchase a 65% stake in e-pharmacy startup 1MG for INR 1,200 Crore.
Amid the second COVID-19 wave, the sales of online pharmacies have been increased by 25-65%, and the sector is expected to grow to about $2.7 billion by 2023 as per EY.
Need legal assistance for your startup? Just contact us.
Follow us and connect with us on Instagram, Facebook, and LinkedIn.