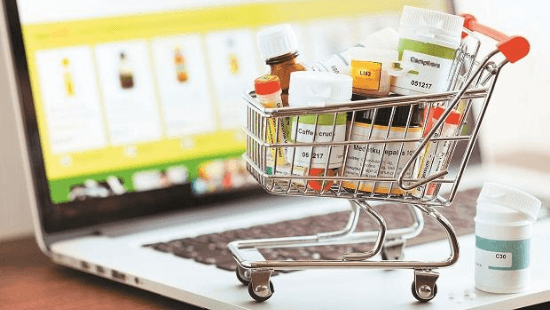 Online Pharmacy Sector Witnesses Massive Order Surge Amid Second COVID-19 Wave
Led by the second wave of the COVID-19 pandemic, the online pharmacy sector in India is again witnessing a surge in orders.
The sector is receiving increased demand for medical devices, personal protective equipment (PPE), health supplements and commonly available drugs.
Because of regional lockdown and people preferring online buying, the sales of online pharmacies have been increased by 25-65%, according to company executives and industry experts.
1 mg, which is among the top three online pharmacies in the country, said that demand for COVID-19-related products on its platform was 5X in April compared to the previous month.
Almost every company operating in the sector is witnessing an increase in demand. And as per omnichannel pharmacy chain Wellness Forever, orders have spiked by 25% with the onset of the second wave. The company claimed to have closed the year ending March 31 with Rs 900 crore in revenue, a 25% jump year on year.
Gulshan Bhaktiani, Co-founder of Wellness Forever Medicare, said that they are witnessing a spike in orders over the app, calls and walk-ins.
According to the company, there has been an increase in sales of FMCG products, medical devices like oximeters and thermometers, as well as medicines.
The online pharmacy sector In India will grow to about $2.7 billion by 2023, from $360 million in 2019, as per estimates by EY.
Need legal assistance for your startup? Just contact us.
Follow us and connect with us on Instagram, Facebook, and LinkedIn.