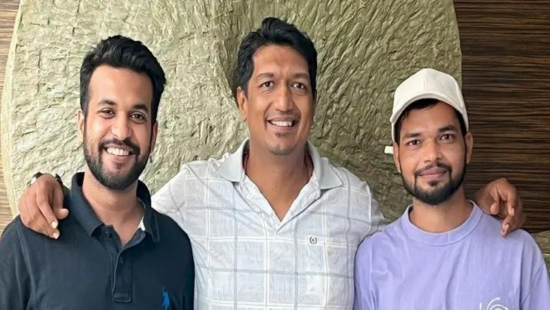 Metaverse-based Gaming Platform AvatarLife Raises $1.5 Mn Funding
AvatarLife, a metaverse-based gaming firm, has raised $1.5 million (Rs 12.3 crore) in a seed funding round from Info Edge Ventures.
As per the startup, the freshly raised funds will be used for product development, community building and hiring talent. 
AvatarLife | Metaverse-based Gaming Firm
Founded by Sushant Chandrasekar and Gaurav Gupta in 2022, AvatarLife is a metaverse-first gaming platform that offers single-player, multiplayer and play-to-earn skill-based games in its virtual world. 
Operated by Gamingverse Pvt Ltd, AvatarLife allows creators to develop and operate games on its platform. The gaming firm is also developing mobile-friendly 3D products to target Indian users.
Speaking about the development, Gaurav Gupta, Co-founder of AvatarLife, said,
"We are transitioning from a 2D internet living on our screens to a 3D space present inside our screens. This will require changes in user experience and ultimately, product development. We will continue to invest in building the technology in-house." 
The AvatarLife virtual world, the firm's first platform, currently offers 25 games across 3 operators and has a community of 5000 members.
The Indian gaming startup ecosystem is booming and is gaining the interest of investors. Earlier this month, TradingLeagues, a Bengaluru-headquartered fantasy stock gaming application, raised $3.5 million in a pre-Series A funding round to grow its user community and enhance the user experience on the app.
Also, HighXP, a casual gaming studio building social games, has raised $2.2 million in a seed funding round to invest in new talent and expand its team across all functions.
To support the gaming ecosystem, gaming startup WinZO launched a $50 Mn 'Game Developer Fund.' As part of the flagship Game Developer Fund, the gaming startup plans to invest at least $10 million of the fund in US-based startups.
A few days back, Lumikai, a VC fund focused on gaming and interactive media, launched its second fund (Fund II), targeting a $50 million corpus from global investors. Through this fund, the firm will invest in five key areas: gaming content and digital media; companies leveraging applied game mechanics and interactive touchpoints; UGC platforms and creator economy; tools, technology, and infrastructure; and frontier bets such as generative AI, mixed reality, virtual identities, and edge computing.
Follow us and connect with us on Instagram, Facebook, Twitter, and LinkedIn.
Note: If you are a budding entrepreneur and require assistance to register a Pvt Ltd Company, register a company, create financial projections, business development, LLP Registration, compliance filing, funding formalities, debt funding, CFO Services, or other startup related legal services, contact us.