How SaaS Startup Maximl Is Making Factories Efficient With Its Connected Worker Platform For Deskless Workforce
With advancements in technology, there has been a paradigm shift in the working of companies. Providing solutions that are on par with global standards, Indian startups are contributing to the digital transformation of businesses, including financial institutions, hospitals, small businesses, government, etc.
In this digital transformation, Indian SaaS startups are playing a major role in bringing efficiency to the system.
Helping companies in three major problem areas – maintenance, operations, and safety and quality check, Saas startup Maximl solves the problem of last-mile workflows across the use cases of maintenance, inspection, safety, and operations.
Startup Story: Maximl | Connected Worker Platform for the Deskless Workforce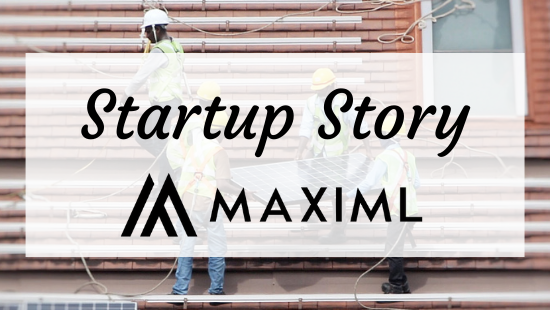 Founding Team
Started by Manish Arora, Samir Otiv, Ajaykrishnan Jayagopal and Pankaj Pawan, Maximl offers a full-stack collaboration platform for deskless workers in process industries.
Its connected worker platform hosts a suite of mobile-first solutions that are customisation-friendly and scalable. The platform is built to drive adoption among deskless workers and enable standard work implementation in the field.
Starting Point
The idea of Maximl was incepted in the mind of founders when Manish and Samir realised many factories and industries were still having to work in traditional ways, using excel sheets and face-to-face meetings.
"For instance, Zomato's delivery personnel or Urban Company's service providers have the same procedure for carrying out their duties. Even factory workers have to carry out uniform duties but are not able to do so because the system is still quite archaic," says Manish.
So, Manish and Samir went about digitising the processes and started SaaS startup Maximl on December 26, 2016, and were joined by Ajaykrishnan Jayagopal and Pankaj Pawan.
[Read: 
Factors Driving The Growth Of B2B Industry In India
]
USP Of Maximl
Maximl solves the problem of last-mile workflows across the use cases of maintenance, inspection, safety, and operations. The SaaS startup can easily integrate with existing business systems to create a single source of truth and bridge the gap that often exists between the field and office.
MaximlThis Chennai SaaS startup helps Tata Steel and RIL to make their factories efficient also provides videos and communication platforms, among other tools for uniformity.
Manish says,
"Before our product existed, every manager would probably have to waste a lot of time in training sessions so that everything is uniform. Even after that, some motivated workers will do the job while the rest might not do so. With the digital step-by-step guide we provide, workers have everything."
Present Situation Of Maximl
Working with a team of 50 members, the SaaS startup currently caters to enterprises that have non-stop operations, including the petroleum industry.
Trusted by industry giants like Indian Oil, Bharat Petroleum, Tata Steel, Reliance Industries, and others, Maximl claims to be growing 2x since its first year of business.
The startup has recently signed a deal with Indian Oil Corporation Ltd of $1 million.
Future Plans
As per Manish, Maximl plans to tap companies operating in FMCG and consumer industries, where factory operations have a fixed time frame. While deepening its presence in India, the SaaS startup is also looking to expand to Latin America, Europe and South-East Asia.
[Read:
Social Commerce Startup Ping Is Connecting Farmers And Other Small Business Owners With Communities
]
For more stories of startups, click Startup Stories.
Follow us and connect with us on Instagram, Facebook, Twitter and LinkedIn.