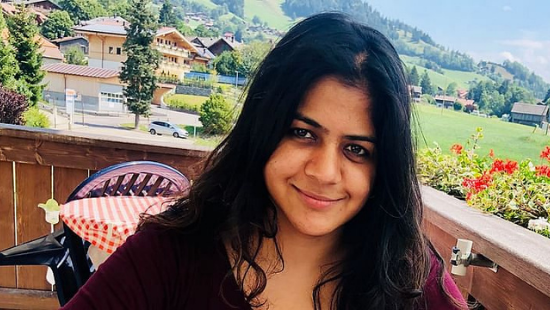 Social Commerce Startup Ping Is Connecting Farmers And Other Small Business Owners With Communities
The increasing number of buying and selling groups on social media platforms is proof that online socializing and online shopping make an extremely compatible pair. And as social media users in India are growing, Social commerce in India is spreading its roots. 
Banking on the trend, social commerce startup Ping is enabling users to discover new makers, get recommendations from their trusted circles and order directly from small businesses.
Startup Story: Ping | Redefining Community Commerce
Founding Team
Founded by Vartika Bansal in June 2020, Ping is a social commerce startup that connects small sellers with buyers. The technology platform enables users to discover new makers, get recommendations from their trusted circles and order directly from small businesses. 
Before founding Ping, Vartika worked in leadership roles at budget-hotel firm OYO and later helped food delivery platform UberEats launch in the southern part of India and Sri Lanka.
How Ping Started?
Vartika always wanted to be an entrepreneur, but pandemic, the consequent lockdowns, and the rise in WhatsApp shopping gave Vartika Bansal the idea to start her entrepreneurial journey.
Vartika says,
"In 2019, I travelled to many countries and everywhere I would see farmers and bakers selling to communities. In India, I came across farmers who were selling to a particular apartment complex and many other small business owners doing the same thing. That's when this idea came to my mind."
So, to connect small sellers with buyers, Vartika launched the social commerce platform Ping.
[Read:
Fighting Air Pollution, Gurugram-based Startup E-POLLUTION Is Notifying People When Their Vehicle Pollution Certificate Is About To Expire
]
USP Of Ping
Using the platform, a seller can integrate its existing selling platform, such as a website, on Ping and get access to the app's user base.
As per the founder, the social commerce startup was able to get a presence in multiple cities in a year due to the "asset-light model".
Vartika says,
"People are so comfortable selling through WhatsApp. But they think twice when it comes to putting things up on other public social media platforms. That's why we decided to design our app to look like a chat platform rather than a website."
She adds that Ping does work on a reselling model.
"We have makers (sellers), who either sell through WhatsApp or have a digital website, coming on to our platform to grow their customer network," Vartika says.
Present Situation Of Ping
Run by Pingthis Pvt. Ltd., the startu[p has a team of 40-member with at least 500 sellers on the platform selling products across categories, including gardening, food, home, pets, and kids.
Currently working with 400 active communities, the startup is functioning in Gurugram, Mumbai, Bengaluru, and Hyderabad. Additionally, as per data available on the Google PlayStore, the Ping app has over 1000 downloads.
Future Plans
The startup is looking to deepen penetration by increasing the seller base to reach 3,000-5,000 in every city, says Vartika. Furthermore, Ping plans to use its recently raised funds for platform innovation, development, and strategic hiring.
For more stories of startups, click Startup Stories.
Follow us and connect with us on Instagram, Facebook, Twitter and LinkedIn.