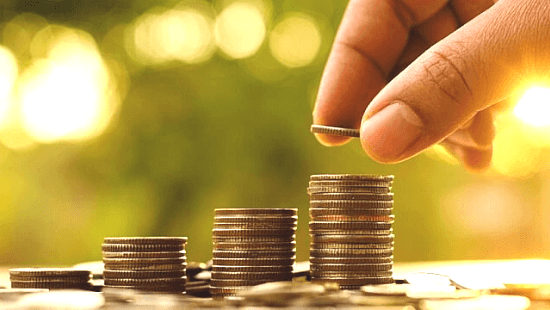 Report: Around $17.2B Invested In Indian Startup Ecosystem By VC Firms During Jan-July 2021
As per data released by Venture Intelligence (VI) and the Indian Private Equity and Venture Capital Association (IVCA), Venture capital firms invested a total of $17.2 billion into the Indian startup ecosystem during January-July 2021.
This invested amount is much higher than the investments made by VCs in 2020 and 2019, $11.1 billion and $13 billion, respectively. In July alone, investments by private equity and venture capital funds reached $9.5 billion.
Startups like Zomato, Swiggy, PharmEasy, Udaan, Lenskart, Meesho, Pine Labs, Zeta, CRED, Razorpay, Bira 91, Boat, Mamaearth, HealthifyMe, BYJU'S, Unacademy, Eruditus, Vedantu, and Dunzo landed the big VC deals.
Growing Indian Startups
Compared to 2019-20, the average VC deal cheque size expanded in 2021 across stages, the report stated. It added that the amount invested as seed funding was approximately $1.8 million compared to $ 1.2 million in 2019.
Speaking on the development, Rajat Tandon, IVCA President, said,
"There are tailwinds supporting exits as the ecosystem has started actioning IPOs and offshore listing for Indian startups is under discussion, with the Government of India also in sync with this principally."
IVCA expects the strong deal flow to continue in the latter half of the year with a movement forecast in the Edtech, AI/ML, and food tech space.
Rajat added that, amidst positive sentiment, increased funding numbers, larger cheque sizes, cautious optimism, and Government of India support, the state of the Indian Startup-VC Market looks stable and promising.
Backed by favourable demographics and the increasing interest of investors, the Indian startup ecosystem is growing fast. High net-worth individuals (HNIs) are expected to invest $30 billion in Indian tech startups by 2025, says a report by 256 Network and Praxis Global Alliance India. The same report added that India would have 150 unicorns by 2025.
Need legal assistance for your startup? Just contact us.
Follow us and connect with us on Instagram, Facebook, Twitter and LinkedIn.