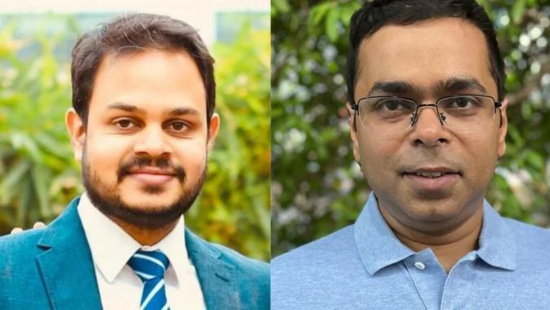 ESG SaaS Platform Sentra.world Raises $2 Mn In Seed Funding
Sentra.world, an ESG SaaS platform, has raised $2 million in a seed funding round led by Avaana Capital, India's foremost early-stage climate-tech venture capital firm, with participation from RPG Ventures and Golden Sparrow Ventures.
As per the startup, the freshly raised funds will help drive global expansion, platform development, and sectoral intelligence enhancement, serving industrial businesses in India, the Middle East, Southeast Asia, and beyond.
Sentra.world | ESG SaaS Platform
Founded by Harsh Choudhry and Vikas Upadhyay, Sentra.world is a technology platform powering Environmental, social, and governance (ESG) for industrial businesses.
The platform empowers industrial businesses on their net-zero journeys by providing accurate, comprehensive, efficient, and traceable methods to measure emissions performance.
Speaking about the development, Harsh Choudhry, Co-founder and CEO of Sentra.world, said,
"We envision empowering global industrial businesses on their net-zero journeys through sector-specific SaaS products. By prioritising Scope 3 emissions, we drive sustainability across the value chain for industrial businesses in India, the Middle East, and Southeast Asia, with future expansion into Europe. Our goal is to have 500 industrial companies and 500,000 suppliers as valued customers, managing 1% of global emissions within five years."
The ESG SaaS platform aims to help industrial companies manage GHG emissions from their own operations, of their suppliers (scope 3), and at the holding company level through its products Sentra.network, Sentra.calculus, and Sentra.portfolio, respectively.
As per the startup, with a commitment to sustainability and net-zero goals, it offers innovative Scope 3 solutions to empower businesses and achieve ESG excellence.
Commenting on the development, Anjali Bansal, Founding Partner, Avaana Capital, said,
"We are excited to lead the seed funding round for sentra.world and support their ground breaking efforts in Scope 3 emissions management. Their innovative platform and comprehensive suite of solutions address critical challenges faced by industrial businesses, driving sustainability and enabling a greener future. We are confident that sentra.world will play a pivotal role in shaping the industrial sector's transition to net-zero emissions."
For the unaware, ESG stands for Environmental, Social, and Governance, and it represents a framework used to assess the sustainability and ethical impact of businesses and investment opportunities. ESG factors take into account a wide range of considerations, including environmental stewardship, social responsibility, and effective corporate governance.
Follow us and connect with us on Instagram, Facebook, Twitter, and LinkedIn.
Note: If you are a budding entrepreneur and require assistance to register a Pvt Ltd Company, register a company, create financial projections, business development, LLP Registration, compliance filing, funding formalities, debt funding, CFO Services, or other startup related legal services, contact us.