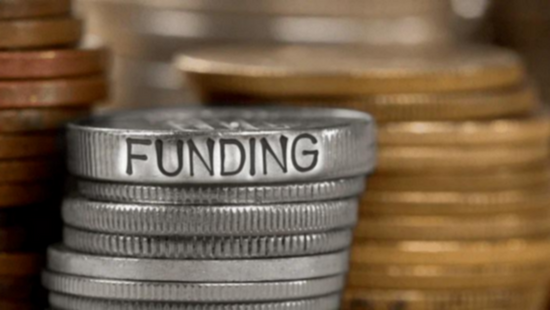 CLM Platform SimpliContract Raises $3.5 Mn In Pre-Series A Round
SimpliContract, an artificial intelligence and SaaS-based contract lifecycle management platform, has raised $3.5 million (around Rs 28 crore) in a pre-Series A funding round led by early-stage VC Emergent Ventures. Kalaari Capital, Picus Capital, Foster Ventures, Leslie Ventures and Sentinel Ventures also participated in the funding round.
As per the startup, the freshly raised funds will be used to fuel SimpliContract's growth and expansion in the US and European markets. 
SimpliContract | AI-Powered Contract Lifecycle Management Platform
Founded by Guru Venkatesan, Jinaraj PG, and Makesh Kumar in 2020, SimpliContract is a SaaS-based and AI-powered end-to-end enterprise contract lifecycle management platform that helps organizations accelerate revenue, reduce risk, improve compliance, reduce expenses and boost productivity.
The SaaS-based startup helps in-house legal, sales, finance and procurement teams simplify the process across the contract lifecycle and enable real-time collaboration for internal and external stakeholders.
Speaking about the development, Guru Venkatesan, Co-founder & CEO of SimpliContract, said,
 "With digitization and automation taking center stage, CLM is no longer a 'good to have' but a 'must-have' for enterprises. We've seen a considerable uptake for our CLM platform basis its maturity, versatility, and unique features compared to contemporaries in the market." 
As per the startup, the unified CLM platform has the potential to reduce contracting time by up to 40% and help enterprises save millions of dollars. The AI-powered CLM platform has been built for distributed global teams to simplify complex business processes and ensure compliance across all stages of the contracting process.
Currently, the contract lifecycle management platform serves marquee enterprise customers, including Flipkart Group, Byju's, Bass Pro Shops, ATI Physical Therapy, NHS, and Cyient. SimpliContract caters to over 20,000 enterprise users across Legal, Procurement, Finance, Sales, and HR, with a total contract value of $30 billion under management.
Commenting on the development, Ravinder Singh, Partner at Kalaari Capital, said,
"SimpliContract's CLM platform is a game-changer for enterprises across industries, and we have been delighted to witness the pace at which the company has grown over the last two years to serve notable enterprise brands. Guru, Makesh, and Jinaraj form a highly capable, mature, and passionate founding team with a deep understanding of customers and product building. We are privileged to have been an early backer in their journey and remain committed to helping them scale globally."
Including the current funding round, the CLM platform has cumulatively raised $5.3 million. In June 2021, SimpliContract raised $1.8 million in a seed funding round led by Kalaari Capital.
Earlier this month, SaaS startup Apptile, which specialises in no-code mobile app development, raised $2.5 Mn in seed funding led by Mankekar Family Office and Livspace founder Ramakant Sharma.
Follow us and connect with us on Instagram, Facebook, Twitter, and LinkedIn.
Note: If you are a budding entrepreneur and require assistance to register a Pvt Ltd Company, register a company, create financial projections, business development, LLP Registration, compliance filing, funding formalities, debt funding, CFO Services, or other startup related legal services, contact us.