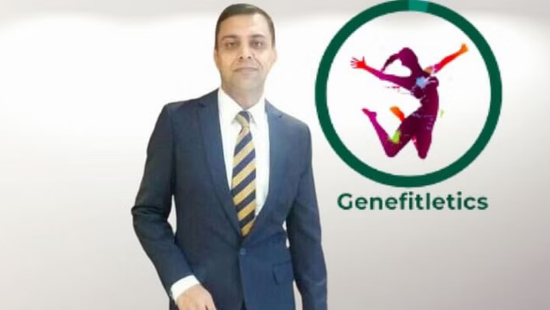 Biotech Firm Genefitletics Closes Pre-seed Round, Valued At Rs 7.5 Crore
Genefitletics, a biotech startup pioneering the application of microbial technologies to save human health, has raised an undisclosed amount at a pre-money valuation of Rs 7.5 crore from a group of angels.
As per the New Delhi-based firm, the freshly raised funds will be used to further develop a suite of oral microbiome and human genes expression tests as well as launch its own brand of precision biotics.
The raised capital will also be used to further develop machine learning models for human biology, to decode the root cause of poor health.
Genefitletics | Human Microbiome Therapeutics As A Service
Founded by Sushant Kumar in 2019, Genefitletics offers human microbiome therapeutics as a service (HMTS) that collects & integrates vast amounts of molecular data & analyzes them using machine learning to discover the root cause of chronic diseases, cancer, infertility, preterm births & recurrent infections.
The biotech firm also develops drugs to inhibit or suppress such diseases.
Speaking about the development, Sushant Kumar, Founder & CEO of Genefitletics, said,
"Modern healthcare model is rewarded for management of symptoms of chronic diseases, not prevention or cure. Consider this if one acquires an autoimmune condition at a young age, he becomes a lifetime subscriber of a pharmaceutical company. Healthcare system focuses on suppressing the immune system rather than finding the root cause of the disease. As a result, people develop more diseases, side effects and are prescribed more drugs. What happens next is a vicious cycle. This disaster started in the early 1800s with the introduction of germ theory."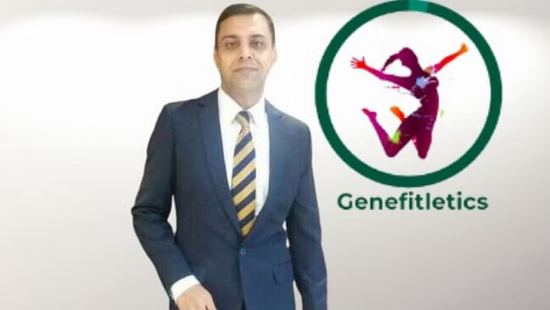 Sushant added,
"Research has now found that the microbes we were trying to eradicate for over 200 plus years assuming they are harmful to us, hold the key to the future of our health and longevity. With this understanding of the invisible army of microbes living on & within us, we founded Genefitletics to seek help from these microbes to protect, save and restore our health."
Genefitletics claims to be the first company in Asia that conducts at-home direct-to-customer gut and vaginal microbiome tests. The biotech firm collects biological data from an individual's biological sample, analyzes human microbial functions at the molecular level, and provides category-defining interventions to regulate an individual's biology.
Its dynamic & one of its kind algorithm, PROTEBA, uses whole genome sequencing to digitize biological data sets of an individual & undergoes biological pathway analysis to decode molecular insights from the sequenced data. Their deep learning techniques for human biology help the startup to give precision actionable interventions to prevent & reverse the impact of chronic health conditions.
Follow us and connect with us on Instagram, Facebook, Twitter, and LinkedIn.
Note: If you are a budding entrepreneur and require assistance to register a Pvt Ltd Company, register a company, create financial projections, business development, LLP Registration, compliance filing, funding formalities, debt funding, CFO Services, or other startup related legal services, contact us.