This Bangalore Based Startup Is Leveraging Its Network Of Home Chefs To Prepare And Deliver Home-Food
The Indian startup ecosystem is evolving at a tremendous speed with 21 startups possessing unicorn status, and 40 more of such startups have been founded overseas by people of Indian origin.
And in this evolving ecosystem, the most prominent industry that has seen tremendous growth in recent times is the food tech industry.
Growing at a compound annual growth rate (CAGR) of 25-30%, the Indian food-tech industry is expected to reach $8 billion by the end of 2022, says a report by Google and Boston Consulting Group (BCG).
Today's startup story is about an Indian food-tech startup that is working with a vision to deliver healthy and tasty home food to people so that they don't waste their money on unhealthy food.
Startup Story: Motherhuts | Delivering Home-Food You Miss, At Your Doorstep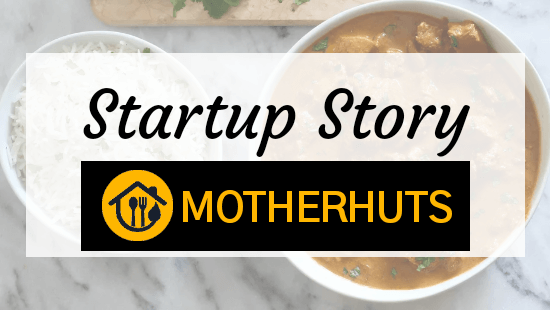 Motherhuts Founders
Based out of Bangalore, this homemade food delivery service startup was founded by Viren Roy Chetal & Gobinda Malakar in late 2019.
How Motherhuts Started?
The idea of Motherhuts incepted in the minds of Viren & Gobinda while they were working in the same company.
The company did not provide lunch, which was problematic for them, and they daily had to spend time deciding what to order, leading them to an unhealthy diet.
They both saw this as a big problem and thought of creating a food delivery service where they can prepare and deliver homemade tasty and healthy food straight to the consumer.
On refining the idea, the founders came up with a concept of creating a network of home chefs and leveraging that network to prepare and deliver food, straight to the consumer.
So, in late 2019, the duo founded Motherhuts.
Viren Roy Chetal, says,
"Spending around 150 to 250 rupees for a one time meal, that too daily is something which can be difficult for an employee or student who is studying outside. Furthermore, the biggest problem is unhealthy food that is being promoted and people are forced to order online from restaurants or go out, which is time killing."
USP Of Motherhuts
Motherhuts provides healthy home-prepared food to corporates and students who hardly have time to cook, thus making it convenient and cost-efficient for customers.
Motherhuts also partners with home chefs who need just an outlet to show their passion for cooking. By partnering with home chefs, the startup is helping them earn more while making homemade food more accessible to everyone.
The startup works on a subscription model and offers North Indian & South Indian meals wherein, as per choice, lunch and dinner are provided to customers.
Present Situation Of Motherhuts
Within just months of inception, the startup has built its presence across 4 clusters in Bangalore. And to provide quality food to its increasing user base, Motherhuts has successfully onboarded new chefs.
Because of COVID-19 induced lockdown and people going back to their hometowns Motherhuts revenue hit a toll. But now, with each passing day, the situation is in control as the business is back on track.
Future Plans Of Motherhuts
To increase its overall business, Motherhuts is working on expanding its team. The food startup plans on building a strong sales & tech team. Motherhuts also plans to expand across more clusters in Bangalore by the end of this year.
Read: This Healthtech Platform Enables People To Monitor Their Health And Fitness Levels Using A Smartphone
Want your startup's story to get featured? Contact us.
Stay close to the Indian Startup Ecosystem on social media, connect with us on Instagram, Facebook, and LinkedIn.