This Healthtech Platform Enables People To Monitor Their Health And Fitness Levels Using A Smartphone
With the integration of technology in healthcare, the healthcare services have become more accessible, and are now easily available to the masses.
And since the COVID-19 pandemic has occurred, people are taking proper care of their health, resulting in the exponential growth of healthtech sector.
Due to this growth, many healthtech platforms have caught the sight of people, that are now using those platforms and are improving their lives.
Today's story is about one such healthtech platform that enables people to live a healthy life by tracking their all-day activities, fitness sessions and cardiovascular health using their smartphone's sensors and wearable device.
Startup Story: FITZY+ | AI-Powered HealthTech Platform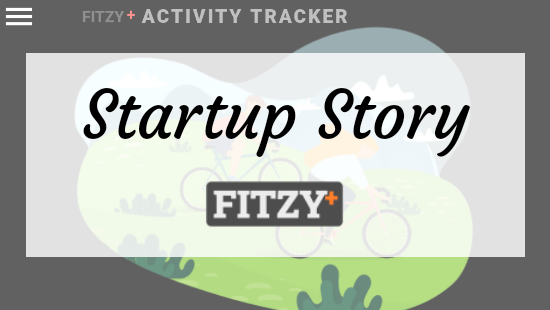 FITZY+ Founders
This healthtech platform was launched by cousin brothers Archan Paul and Soumya Pal in January 2020.
Both being post-graduates in computer applications, this cousin brothers duo has been working together since they launched Arputer Technologies, FITZY+'s parent company, in 2010.
How FITZY+ Started?
The idea of FITZY+ incepted in the minds of the founders when they were looking for a fitness app for themselves so they could track their daily activities and calories consumed.
They used many available apps, but no app gave them information in an easy-to-understand way.
Archan says,
"As foodies, desk workers, and people who were too lazy to work out daily, we wanted to know how many calories we were burning every day so we could eat fast foods guilt-free. There were Google Fit and Samsung Health…they had calorie counts and tracked steps, but did not give information in an easy-to-understand way. Other apps were too focussed on training and diet. None of them fit our requirement."
So, to provide people with an easy to use healthtech and lifestyle platform that would enable the users to track their physical activities, fitness sessions, cardiovascular health, etc., they founded FITZY+.
USP Of FITZY+
Made for both B2B and B2C categories, the healthtech platform monitors cardiovascular health by keeping track of the heart rate, cardiac output, blood pressure, blood oxygen saturation (SpO2), and arterial stiffness.
Under the B2B segment, FITZY+ provides bulk license deals to businesses and offices. They can then integrate the app with their own or third-party hardware for health monitoring of their staff and customers.
As per Archan, the app monitors the parameters with sensors available in smartphones. These parameters can also be monitored with smartwatches/bands, that can be integrated with the app.
Not only that, but FITZY+ also monitors daily physical activities such as move minutes, steps count, heart points, calorie count, etc.
The app uses AI-powered algorithms to analyse these parameters in real-time to generate a health score. FITZY+ also profiles its users based on their fitness level. The app also helps them improve their health score by suggesting lifestyle changes.
Present Situation Of FITZY+
Sponsored by parent company Arputer Technologies, FITZY+ has been getting 200% growth in adding new users.
FITZY+ currently has around 6,000 active users in its B2B version of the app. While the B2C version of the app, which was released on Google Playstore in July, has been downloaded over 100 times. Majority of FITZY+ users are from India, Europe and the US.
Future Plans Of FITZY+
As per Archan, FITZY+ aims to onboard 10,000 users on its app.
Also, to make the platform more advanced, FITZY+'s team is working to enable the integration of Tizen and Google Wear-based smart-watches with the app.
Read: This Bootstrapped Startup Is Selling Colourful Anti-Bacterial Socks And Generating Revenue
Contact us if you want to publish your startup's story on our website.