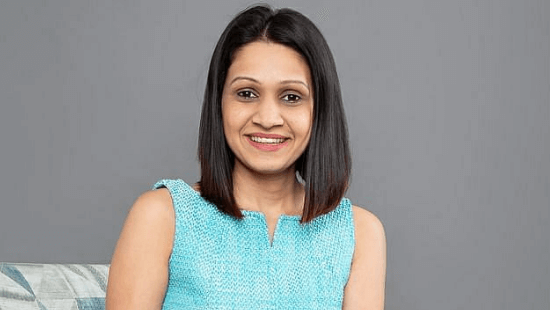 This Bootstrapped Startup Is Selling Colourful Anti-Bacterial Socks And Generating Revenue
The Indian startup ecosystem is driven by entrepreneurs who are changing the industry norms with their products.
And due to this mindset, the Indian startup ecosystem is evolving rapidly and is so diverse.
Today's startup story is about an Indian startup that adds fun to your every day by providing colourful socks.
Yes, you read it right. Socks!
You may be thinking, but why socks?
Before thinking like this, have a look at these market statistics.
Revenue in the Indian socks market amounts to US$136m in 2020. And the market is expected to grow at an annual rate of 10.6% (CAGR 2020-2025).
Well, that's a huge market!
Today's story is about Mint and Oak, an online socks brand that creates unique and fun socks designs while keeping comfort and quality in mind.
Startup Story: Mint and Oak | Unique And Fun Socks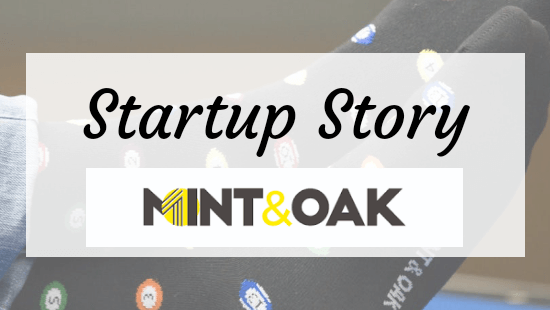 Mint and Oak Founder
This Mumbai-based online brand was founded by Purvi Monga in February 2019. It took Purvi 8 months to launch the brand, and she started the brand with her savings of Rs 5 lakh.
How Mint and Oak Started?
During her maternity leave, Purvi noticed an interesting trend in her various conversations with friends and family, which majorly revolved around one topic – socks.
On researching, she found out that most of the men said that if there was one thing they bought on international trips, it was socks. She also realised socks were an emerging fashion accessory for men, and there was a demand for something different and fun.
This led Purvi to start Mint and Oak in 2019.
USP Of Mint and Oak
Mint and Oak has always focused on creating unique and fun socks designs while keeping comfort and quality in mind. The startup uses N9 technology in their socks to reduce odour causing bacteria.
N9 technology is used in such a way that the fabric incorporates silver ions to reduce odour-causing bacteria. This enables them to make the socks anti-bacterial, which also helps in keeping your feet and socks fresh for longer.
Present Situation Of Mint and Oak
Over the last year, this bootstrapped startup has sold over 10,000 pairs of socks.
Mint and Oak sells to customers directly through their website and has also partnered with eCommerce marketplaces like Amazon, Myntra, Flipkart, and Ajio, among others.
The startup delivers across India and has a diverse customer base, including top CEOs, lawyers, bankers, tech, and working professionals.
Future Plans Of Mint and Oak
The startup is launching women's socks soon as there is a surge in demand from women. Mint and Oak also plans to penetrate deeper into the Indian market and diversifying into international markets.
Read: This Jewellery Startup From Udaipur Is Reconnecting Modern Women With Rich Indian Culture And Traditions
Want your startup's story to get featured? Contact us.
Stay close to the Indian Startup Ecosystem on social media, connect with us on Instagram, Facebook, and LinkedIn.