Sukino Healthcare Solutions Raises Rs 50 Cr In Series A Funding
Sukino Healthcare Solutions, a Bengaluru-based healthcare startup, has raised $6.04 million (around Rs 50 crore) in a Series A funding round from Stakeboat Capital.
As per the startup, the freshly raised funds will be used for geographical expansion and to diversify its services.
Sukino Healthcare Solutions | Continuum Care Services
Founded by Rajinish Menon in 2015, Sukino Healthcare Solutions provides out-of-hospital recuperative, rehabilitative, and palliative care to all patients at any transitory stage of illness. The services offered by the Bengaluru-based healthcare startup are provided either at its continuum of care facilities or at the home of patients.
Speaking about the development, Rajinish Menon, CEO of Sukino Healthcare, said,
"We are grateful to Stakeboat and, in particular, to Chandrasekar Kandasamy, MD of Stakeboat, for providing us with this funding opportunity. Their entrepreneur-friendly approach and growth-oriented ideas align with our vision for Sukino. We are confident that we can rapidly expand our geographic reach and the scope of offerings."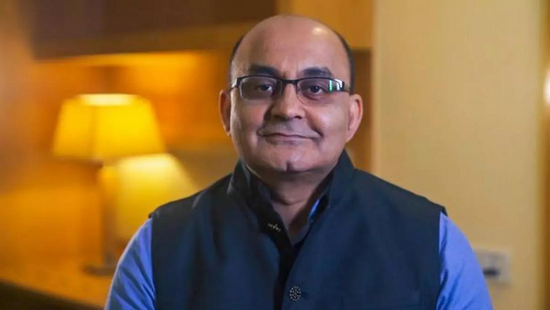 Sukino Healthcare Solutions aims to make the process of managing health conditions easier through a combination of Technology. The Bengaluru-based startup has partnered with healthcare service providers and other related services to provide more efficient, affordable and high-quality services.
Its offerings include services for health conditions in Nephrology, Cardiology, Neurology and Oncology. Currently, the healthcare startup manages five centers, which the startup would expand to 20 with 1,500 beds over the next three years.
As per the healthcare startup, it has serviced more than 10,000 patients and is present across five locations in Bangalore and Kochi.
Commenting on the development, Chandrasekar Kandasamy, Managing Partner of Stakeboat Capital, said,
"We are delighted to partner with Sukino Healthcare Limited as their investors. The Indian Rehabilitation industry is expected to witness significant growth in the coming years, with the market estimated to double from USD 17 Bn to USD 35 Bn in the next five years, driven by the emergence of new technologies and increasing insurance coverage."
The startup, in the past, has raised angel rounds from marquee investors, with the family offices of Kris Gopalakrishnan and Mohandas Pai as lead investors.
In January 2023, healthcare firm Mumbai Oncocare Centre (MOC) raised $10 million from Tata Capital Healthcare Fund (TCHF), the healthcare-focused arm of private equity firm Tata Capital Ltd, in a Series A funding round.
Follow us and connect with us on Instagram, Facebook, Twitter, and LinkedIn.
Note: If you are a budding entrepreneur and require assistance to register a Pvt Ltd Company, register a company, create financial projections, business development, LLP Registration, compliance filing, funding formalities, debt funding, CFO Services, or other startup related legal services, contact us.