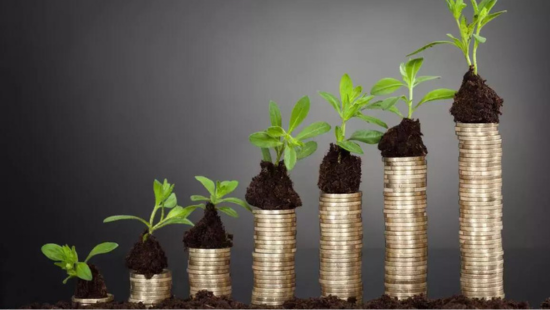 Selligion Technologies Raises Rs 5 Cr In Pre-Series A Funding
Selligion Technologies, a consumer cloud computer developer, has raised Rs 5 crore in a pre-Series A funding round led by Malpani Ventures.
Malpani Ventures invested Rs 3 crore in the startup, while the remaining investment came from entrepreneurs, venture capitalists, and investors from India, Singapore, and USA.
As per the startup, the freshly raised funds will be used for research and development and to augment the manufacturing efforts for Selligion's next phase of expansion.
Selligion Technologies | Praho
Co-founded by Naman Chakraborty and Apeksha Mehta in 2020, Selligion Technologies is the maker of Praho, the first direct-to-consumer cloud computer in the world. 
The firm claims to have conceptualised, designed and developed Praho in India and aims to enable every Indian to access uncompromised and affordable computers and the opportunities that come with them.
Speaking about the development, Apeksha Mehta, Co-founder of Selligion Technologies, said,
"Thanks to our recent pre-Series round A funding, we are poised to make significant strides in our mission. Our research efforts will focus on further enhancing our offerings, with the aim of increasing our manufacturing capacity multi-fold—allowing us to reach more than 1 lakh students by March 2024."
Praho, which runs on Selligion Abacca OS, will first be made available to Indian students for just Rs 399 or less to enable them to study, learn, browse, and code. 
As per Apeksha, through its subscription-based model, the startup is committed to providing affordable and easily accessible advanced computers to students across India that catalyze their growth, equipping them with the necessary digital skills to pursue rewarding careers.
Commenting on the development, Dr Aniruddha Malpani, Malpani Ventures, said,
"Embracing digital literacy is the key to unlocking India's potential, but with only 10-15% of Indian homes owning a computer, our nation's digital infrastructure demands immediate strengthening. We aim to bridge this divide, creating a technologically inclusive ecosystem that empowers every learner, regardless of their background, to thrive in the digital age. By strengthening our digital foundations, we can forge a brighter, more equitable future for our beloved nation."
Follow us and connect with us on Instagram, Facebook, Twitter, and LinkedIn.
Note: If you are a budding entrepreneur and require assistance to register a Pvt Ltd Company, register a company, create financial projections, business development, LLP Registration, compliance filing, funding formalities, debt funding, CFO Services, or other startup related legal services, contact us.