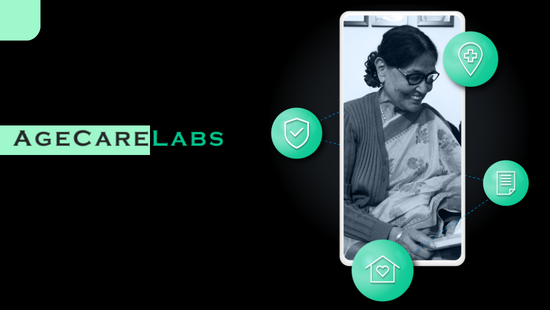 Rainmatter & Gruhas Back Age Care Labs with $11M Funding in Its Pre-Series B Round
Eldercare platform Age Care Labs has made headlines by raising $11 million in a pre-Series B round of funding led by Nithin Kamath-led Rainmatter Capital and Nikhil Kamath-led Gruhas.
As per the startup, the freshly raised funds will be used to expand its points of presence across India, along with investments in product and tech for a better customer experience.
With this funding, the platform also looks at acquisition opportunities to expand inorganically in India. The funding round also saw participation from other investors in the funding round, including Everstone Capital executive chairman Alok Oberoi, Ajay Srinivasan (former Aditya Birla Capital chief executive), as well as Lumis Partners, which had previously invested in the platform.
Age Care Labs | Eldercare Platform
Age Care Labs operates the technology platform EMOHA, which offers personalized elder care services at home, and Epoch, a care home chain for the elderly with dementia. It's noteworthy that Age Care Labs acquired Epoch Elder Care in August 2021.
As per Saumyajit Roy, Co-founder and CEO of EMOHA, the raised funds will be used to grow the number of Epoch care homes in the northern and western regions. Further, the startup will use part of the raised funds to grow EMOHA's presence across north, west, and eastern India.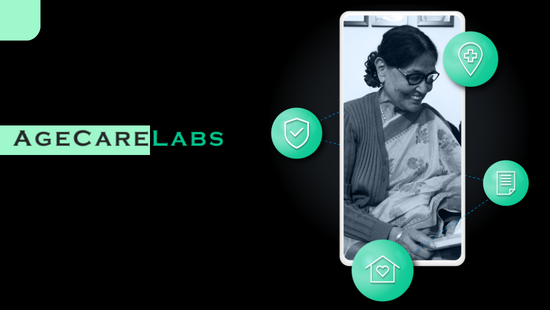 Talking about Epoch, Neha Sinha, Co-founder and CEO of Epoch Elder Care, stated that Epoch works are an asset-light model, taking properties on lease, and partnering with operations and maintenance providers as well as developers. Highlighting Epoch's growth plans, Sinha added that their homes are profitable at 50% occupancy, and the startup hopes to have a margin of 25% to 30% over the next one year.
Statement from the Investor
Nikhil Kamath, Co-founder of Gruhas and Zerodha, highlighted that the key pillar of healthcare lies in addressing the distinctive needs of the senior population.
Kamath added,
"Emoha's innovative tech-driven solutions, along with Epoch's depth in dementia care, are at the forefront of this vital transformation. At Gruhas, we believe, with shifting demographics, the importance of providing comfortable and comprehensive care for our elders cannot be overstated."
Post-pandemic, there has been an increased interest from startups and investors in the elderly care segment. In a similar development last year, Ratan Tata announced the launch of a companionship app for seniors, Goodfellows.
Follow us and connect with us on Instagram, Facebook, Twitter, and LinkedIn.
Note: If you are a budding entrepreneur and require assistance to register a Pvt Ltd Company, register a company, create financial projections, business development, LLP Registration, compliance filing, funding formalities, debt funding, CFO Services, or other startup related legal services, contact us.