Pando Raises $30 Mn In Series B Funding Round
Pando, a Chennai-based supply chain software platform, has raised $30 million in a Series B funding round led by marquee Silicon Valley investors Iron Pillar and Uncorrelated Ventures. The funding round saw participation from existing investors Nexus Venture Partners, Chiratae Ventures, and Next47.
Several prominent American CEOs and angel investors, including David Dorman (Chairman of CVS Health and Director on the Boards of Dell and Paypal), Tom Noonan (Director on the Boards of the New York Stock Exchange and SalesLoft), Nick Mehta of Gainsight, Scott Kirk of Bain Capital, and Amar Goel of Pubmatic also participated in the round.
As per the startup, the raised funds will be used to drive its growth across geographies and industries.
Pando | Fulfillment Cloud for Enterprise Supply Chains
Founded by Nitin Jayakrishnan and Abhijeet Manohar in 2018, Pando helps manufacturers & retailers worldwide with end-to-end optimization and visibility across their supply chain execution.
Global manufacturers use Pando's platform for end‑to‑end supply chain visibility, network‑intelligent delivery planning and optimization, freight audit and payment, predictive analytics and running a central control tower for logistics.
Speaking about the development, Nitin Jayakrishnan, Co-founder and CEO of Pando, said,
"Most of the brands we love and live with are weighed down by legacy logistics tools that make their products less affordable, accessible and eco-friendly. Pando's platform allows these brands to automate manual processes, modernize legacy systems and plug the gaps between tools without multi-year transformations, delivering change here and now."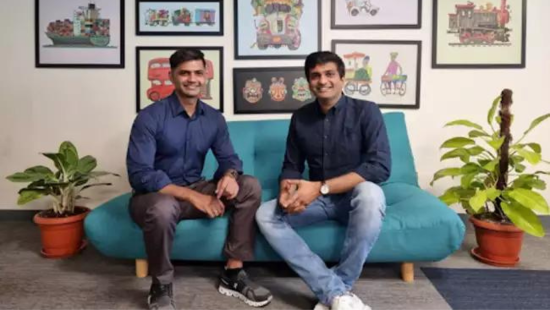 Recently, Pando launched Fulfillment Cloud, an AI-Powered, no-code platform for collaborative fulfilment. Its fulfilment cloud enables manufacturers, retailers, and 3PLs to streamline the logistics of purchase orders and customer order fulfilment to improve service levels and carbon footprint and reduce costs.
The AI-powered, no-code fulfilment cloud platform strives to connect various stakeholders in the supply chain—manufacturers, warehouses, distributors, retailers, retail stores, consumers, factories, and their suppliers. Currently, Pando has over 50 large customers across the world, including ITC, Godrej, Honda, Nivea, Philips, Johnson and Johnson, Accuride, Nestle, and Procter and Gamble.
Commenting on the development, Mohanjit Jolly, Partner at Iron Pillar,
"Pando addresses the problem with its talent in India and the US, takes a global view of IP-led product development. Their focus on building a large, long-term business is what got us excited to partner. We are eager to leverage its global network of customers, partners, strategic capital, and more to help accelerate its journey."
Follow us and connect with us on Instagram, Facebook, Twitter, and LinkedIn.
Note: If you are a budding entrepreneur and require assistance to register a Pvt Ltd Company, register a company, create financial projections, business development, LLP Registration, compliance filing, funding formalities, debt funding, CFO Services, or other startup related legal services, contact us.