[Mobility Industry Trends 2021] Factors Driving The Future of Mobility Industry In India
COVID-19 outbreak started unexpected complications within the mobility industry in India, leaving sector stakeholders to think about new and innovative business models.
The Indian mobility sector always needed a change as Indian commuters today face issues like rising pollution levels, traffic congestions in urban areas, parking shortages, last mile connectivity and increasing fuel prices.
And now, when COVID-19 has changed market dynamics, there has been a rise in alternate new mobility platforms, including traditional carsharing, peer to peer (P2P) carsharing, corporate sharing, dynamic shuttle, mobility-as-a-service and more.
Additionally, there is a subtle shift in vehicle ownership trends as millennials move towards shared transport and pre-owned cars rather than investing in personal vehicles.
A study carried out by research firm Frost & Sullivan and commissioned by Volkswagen India revealed that Pre-owned car sales are currently 1.5 times more than new car sales. The gap is set to increase in the coming years as used car sales are projected to outnumber new car volumes by over 2:1 by FY2025.
Not only the Pre-owned car market but the Indian shared mobility market is also projected to grow fast. Valued at $1,025.8 million in 2019, the Indian shared mobility market is expected to grow at a CAGR of 56.8% during the forecast period (2020–2025).
In this article, we will talk in detail about how COVID-19 has impacted the Mobility Segment. We will also talk about the trends driving the growth of the Mobility industry in India and the future of the segment.
COVID-19 Impact On the Mobility Industry In India
Trends in The Mobility Industry
Electrification Of Mobility
Future Outlook
COVID-19 Impact On The Mobility Industry in India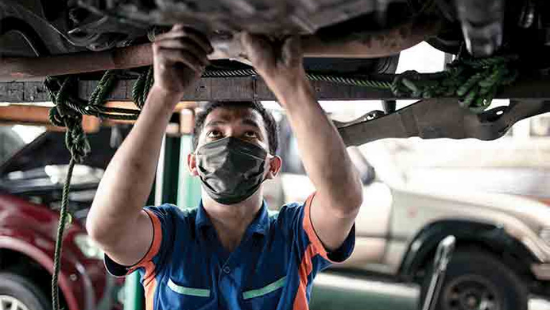 COVID-19 lockdown put a sudden halt on the services offered by mobility platforms like Ola and Uber, witnessing a steep decline in their revenue during April and May 2020.
This led mobility companies to opt for innovative solutions and forced them to venture into new segments. With the changing market dynamics, mobility players are expanding into other adjacent segments such as B2C and C2C logistics services to drive their revenue stream.
On the investment front, funding activity witnessed an overall decline, but segments such as e-mobility and self-drive were successful in attracting investors' attention.
Key Deals In The Mobility Segment Amid Pandemic
In June 2020, electric bicycle and scooter rental startup Yulu raised Rs 30 crore in equity funding led by US-based venture capital firm Rocketship and other existing investors.
Electric motorcycle startup Ultraviolette Automotive raised capital from GoFrugal Technologies as part of Series B Funding.
[Read:
Top 9 Active Venture Capital Firms in India
]
Trends in The Mobility Industry In India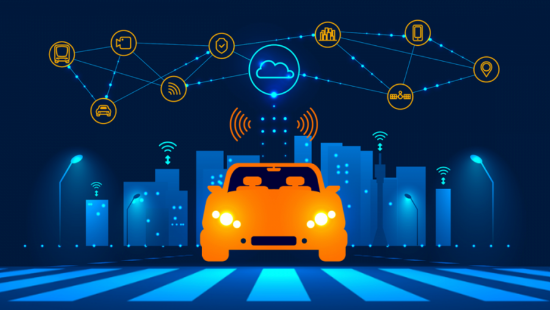 COVID-19 forced mobility players to think out of the box, and now mobility companies are providing innovative solutions and venturing into new segments.
Also, carmakers have been looking at ways to reduce the cost of ownership of vehicles for prospective consumers. In July 2020, India's largest carmaker Maruti Suzuki India launched its vehicle lease subscription service for individual customers under the 'Maruti Suzuki Subscribe' brand.
Here are some trends to look out for in the Mobility Segment.
Growth in the Rental Car market
Prioritising safety, people are shying away from using public transport. Because of this, self-drive and rental car companies are seeing a sharp jump in enquiries and subscriptions.
Startups like Zoomcar and Revv are witnessing a rise in demand for the past few months. Banking on this increased demand, Drivezy is launching new services.
Electric Era
Mobility service providers were among the worst-hit amid the COVID-19 outbreak. But now, as the situation is improving, companies in the segment are aiming to accelerate some of their larger plans and taking the green route.
Mobility companies are expecting a strong recovery in electric vehicle segments and doubling down their efforts. Uber India plans to have approximately 3,000 EVs and e-rickshaws (across 2, 3 and 4-wheelers) on its platform by the end of 2021.
Similarly, urban mobility solutions provider Bounce looks to transition to a 100% EV fleet by 3Q 2022. It recently has joined hands with deep-tech startup Chara for the local production of electric motors for its fleet of electric vehicles (EVs).
Rising Demand For Used Car
Post lockdown, more and more people are avoiding public transport, preferring to commute by their own vehicles. This changed behaviour has increased the demand for affordable and high-quality pre-owned vehicles. Especially among the Millenials, the demand for pre-owned cars is growing in India.
Backed by this rising demand, the used car market in India is expected to increase from USD 18.3 billion in 2020 to reach USD 70.8 billion in 2030, according to a report by P&S Intelligence.
Everything Electric: Electrification Of Mobility
With increasing automobile users, the level of air pollution in India is rising, leading to increased CO2 emissions in the environment. And because of these environmental concerns and increasing fuel costs, people are willing to adopt and pay 11 to 30% more than a conventional car to purchase an electric one.
Additionally, the government of India, with its consumer-friendly EV policies, is accelerating the adoption of EVs among the masses. In the first seven months of 2021, electric vehicle companies sold more electric vehicles than they sold in the whole of 2020. This is a sign that electric vehicle (EV) adoption is gaining traction in India, backed by falling battery prices, improved charging infrastructure, government incentives along with price parity.
Not just two and 4-wheelers, the high-speed electric three-wheeler market is also picking up its pace, having a huge room for penetration in B2B or the cargo segment.
Additionally, the sector stakeholders believe that the EV market will witness rapid growth in the upcoming years as many state governments are planning to convert the existing fleet of autos into electric under their EV policies.
EV Market Growth Statistics
Challenges In Electrci Vehicle Segment
General lack of awareness regarding EVs, lack of charging infrastructure in the country, and lengthy charging time are some of the challenges EV players are facing.
But with the backing from the government, advancements in tech, and increasing willingness of people to adopt electric vehicles, these issues don't seem to last long.
To know more about the Indian EV segment, read the factors driving the growth of the Indian Electric Vehicle Industry in 2021.
Future of Mobility Industry In India:
Though the mobility industry in India was adversely impacted due to the pandemic, the temporary halt in services allowed mobility companies to innovate and explore new business models and services. Players in the mobility segment are innovating and trying new business models- from subscription-based ownership to the surge in the introduction of electric vehicles in their fleet. Companies in the mobility industry are riding the wave of these mobility trends and coming up with new offerings.
Supported by the push from government initiatives and regulations, every player in the segment is adding EVs to its arsenal. With last-mile connectivity continuing to be a challenge in major cities, the demand for bike taxis is expected to increase its share in the mobility segment.
Read: Factors Driving The Growth Of Fintech Industry In India.