Making Camping Easy, Dehradun-based HireACamp Aims To Redefine Camping Experience In India
The popularity of camping in our country is rapidly growing. Each year, people are choosing camping and connecting with nature.
Though camping is amassing the interest of travellers, booking camps in our country has been one of the biggest challenges as the industry is highly unorganised.
Also, the campers (travellers) have limited options to choose from, and the camp owners are still managing their bookings like they used to do back in the 90s because of limited marketing knowledge.
Solving problems that most travellers face while searching and booking a camping site, HireACampis a Dehradun-based startup that provides travellers easy access to explore and book a camp in their preferred area.
Startup Story: HireACamp | Camping Made Easy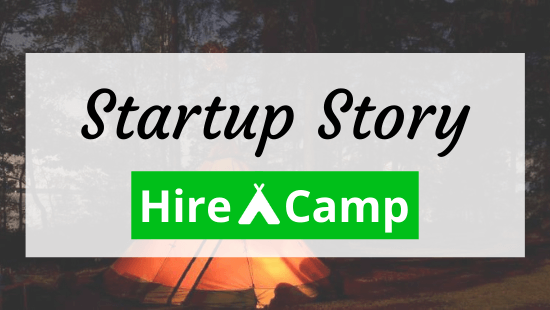 HireACamp Founder
Started by Kashish Pahwa and Mitul Agrawal in December 2019, HireACamp is a Dehradun-based startup that provides a single platform for travellers to search, discover and book camps, cabins, treehouses & boat houses at beautiful locations in India.
Mitul is a computer engineer and belongs to a small town called Tanakpur in Uttarakhand, while Kashish Pahwa is an engineering college dropout belonging to the valley of Dehradun.
HireACamp is a Startup India and Startup Uttarakhand recognised startup, and as per the founders, HireACamp is Uttarakhand's first startup to raise Angel investment.
How HireACamp Started?
The co-founders started HireACamp to solve problems that most travellers face while searching and booking a camping site.
It all started when Kashish was planning a camping trip with his friends to Rishikesh and could not come across any promising website to book camp stays.
On researching, Kashish realised that no platform bridge the gap between travellers and camp owners.
Then, he came up with the idea of HireACamp and was joined by Mitul.
USP Of HireACamp
Making camping easy, HireACamp provides travellers easy access to explore and book a camp in their preferred area. The startup also enables camp owners to list their campsite on the platform by providing all the details of their property, including photographs, itinerary, amenities, camp access, etc.
HireACamp also allows travellers to cancel their booking from their HireACamp account and processes refunds automatically.
Kashish says,
"Travellers can share personal experience, photographs, and their review of the campsite on the portal. This can help other travellers make a decision and keep camp owners motivated to give proper customer experience so as to keep their campsite ratings healthy." 
HireACamp also has an app available only for Android users at present.
Present Situation Of HireACamp
As the travel industry is the worst-hit industry from COVID-19, HireACamp is steadily picking up the growth trajectory. In terms of revenue, the startup claims it saw 500% growth in March compared to the previous month.
Kashish says,
"We saw a good growth in March 2021 and were almost sold out in Rishikesh. I'm sure post-vaccination people will go camping in large numbers, and we are prepared for that."
Currently, HireACamp has partnered with 140 campgrounds across India and has a team of seven members.
Future Plans Of HireACamp
The Dehradun-based startup targets to bring every campsite that exists in India on the marketplace.
Kashish says,
"HireACamp is like AirBnB for camping and India's first platform through which travellers can book their stay instantly anywhere in the country. We intend to dominate this industry by capitalising on our first-mover advantage, and we are glad to receive support from marquee investors who have become a part of our journey." 
HireACamp is also looking to expand beyond India, including Nepal, Bhutan, and Sri Lanka, in the coming years.
Read: This Mumbai-Based Auto Startup Ensures Transparency For Users While Buying Pre-Owned Cars
For more stories of startup, click Startup Stories.