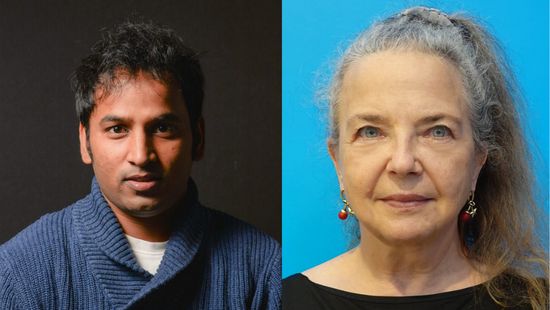 Litvill Lessons Is Transforming The Way School-going Kids Learn English By Using 60-30-10 Formula
As the world is getting more connected due to the internet, English has become the language which connects people from different regions, cultures and nations.
In the modern globalized world, the English language also has a significant impact on one's career growth. Be it meetings, presentations, training, conferences, reports, documents, etc., English is used as the mode of communication.
But a lot of Indians find it hard to communicate in English, especially the people coming from small towns. Additionally, they do not get the proper English-speaking environment, international exposure, meaningful learning material, etc.
Understanding the modern scenario and where English fits in, an Indian boy, Imran Rautan, has recently launched his non-profit company to help disadvantaged kids around India learn English.
Litvill Lessons | Transforming The Way School-going Kids Learn English
Co-founded by Imran Rautan & Dolores Csabai, Litvill Lessons is an online English learning platform, transforming the way school-going kids learn English.
This non-profit organization leverages its cutting-edge e-modules and student-tracking learning management system and works together with online classes conducted by European English mentors.
Inception Of Litvill Lessons
Litvill Lessons is the brainchild of Imran Rautan, who hailed from a poor background. After landing his first job at a hotel, Imran realized the importance of English to grow in his career.
Because of fewer available resources, he started to learn English by himself, using English newspapers left behind by the guests.
"All the hotel guests were my tutors. And during one conversation with a foreign tourist, Dolores Csabai, my life changed. When she came to know that I am a self-learner, she helped me learn English better. Impressed by my unique English learning method and enthusiasm, Dolores offered me financial support to go to a university, which I accepted and completed my graduation," says Imran Rautan in an exclusive conversation with The StartupLab.
Soon, he realized that there are millions of Indian kids who have the potential to grow, but because of limited resources, they are not meeting their potential.
So, to help millions of Indian kids who have fewer resources to study but have potential, Imran Rautan and Dolores Csabai started the online English platform Litvill Lessons.
USP Of Litvill Lessons
As per Imran, the true uniqueness of Litvill Lessons is its 60-30-10 learning formula. Putting the proverb "The best way to learn is to teach" into practice, the team developed a unique tutoring model to speed up learning.
The formula is defined as 60% self-learning by the students through self-guided e-modules, 30% learning with senior students, who are at a higher level and 10% of learning that happens with foreign teachers on the platform.
Learners who pass a level can give online classes on levels below them. Surprisingly, senior students are paid for tutor classes to support their studies.
Future Plans
The startup is working with a mission to replicate Imran Rautan's story with its 60-30-10 model and create a community of excellent learners who will revolutionize the way people learn. And that community of learners can make a huge difference in a wider society, helping them learn what's important and required to grow in this globalized society.
As Litvill is a non-profit organization, its resources are limited. So, the founding team is optimizing its operations so that its resources should be utilized by those who deserve them, be they rich, poor or with no money.
Concluding the conversation, Imran says,
"We only want to give an opportunity to students who have the potential to grow. We select learners who meet our criteria which is totally potential-based and not on financial status. The team, presently, is focused on raising excellent learners and thinkers. This is what our country actually needs!"
The StartupLab, with its team of experienced dedicated professionals, offers services to register a Pvt Ltd Company, register a company, create financial projections, business development, compliance filing, funding formalities, CFO Services etc.
Follow us and connect with us on Instagram, Facebook, Twitter, and LinkedIn.