Legal Tech Startup SpotDraft Raises $26 Mn In Series A Funding
Spot Draft, an Al-powered legal platform, has raised $26 million in its Series A funding round led by Premji Invest, the family office of Wipro chairman Azim Premji.
Several venture investors, including Prosus Ventures, 021 Capital, Arkam Ventures, Riverwalk Holdings, and 100x Entrepreneur Fund, also participated in the funding round.
As per the startup, the freshly raised funds will be used to double down its team and expand its business globally. The startup also aims to use the fresh infusion to strengthen its North American market and continue building its product offering. 
SpotDraft | Contractor Lifecycle Management (CLM) Platform
Founded by Shashank Bijapur, Madhav Bhagat, and Rohith Salim in 2017, SpotDraft provides an Al-powered contractor lifecycle management (CLM) platform to draft and execute legal contracts.
SpotDraft claims to have processed more than 1 million contracts so far that saved 1.5 million hours on legal work for customers, including Airbnb, Notion, Strava, Panasonic and Chargebee.
Speaking about the development, Shashank Bijapur, Co-founder and CEO of SpotDraft, said,
"We like to think of what we are building as a co-pilot for legal teams – a system that acts as a strategic partner for in-house counsels by taking care of the repetitive tasks and thereby enabling them to focus on higher leverage activities."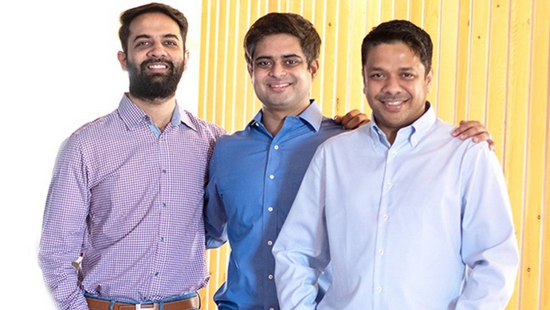 It offers a cloud-based platform that helps businesses manage their contracts and approvals end to end. Spot Draft also provides businesses with an automated audit trail, an AI-powered compliance engine, and advanced analytics services. 
Using Spot Draft, teams can create, manage, review, and execute contracts. Users can store and organize agreements, submit legal requests and approvals, and generate risk reports automatically from a dashboard.
The platform can also be used by sales, market, human resources, business operations, and procurement teams. Including this funding round, the Al-powered legal platform has raised $30.5 million to date.
The funding development comes at a time when legal tech startups are witnessing increased traction. Last year, AI-backed legaltech startup Amikus AI raised over Rs 96 lakh in a pre-seed funding round from Inflection Point Ventures.
Follow us and connect with us on Instagram, Facebook, Twitter, and LinkedIn.
Note: If you are a budding entrepreneur and require assistance to register a Pvt Ltd Company, register a company, create financial projections, business development, LLP Registration, compliance filing, funding formalities, debt funding, CFO Services, or other startup related legal services, contact us.