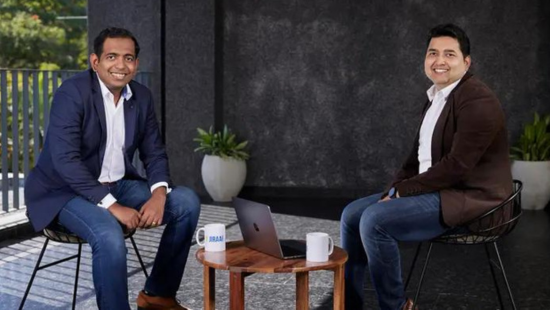 Investment Platform Jiraaf Raises $8.7M Funding to Expand Fixed-Income Offerings
AI Growth Pvt. Ltd, which operates the fixed-income investment platform Jiraaf, has made headlines by securing $8.7 million (Rs 72.3 crore) in a Series B funding round. Co-led by Harmony Ventures and Accel as new and existing investors, respectively, the funding round also saw participation from early-stage VC firm Capital A and undisclosed angel investors. 
As per the startup, the freshly raised funds will be used to hire talent across teams and expand its product offerings.
The fixed-income investment platform also aims to reach around 300,000 users and enable Rs 10,000 crore in investment. 
Jiraaf | Alternate Fixed-income Investment Opportunities
Founded by Saurav Ghosh and Vineet Agrawal in 2021, Jiraaf provides curated investment opportunities across varied fixed-income product categories.
The digital investment platform offers high-yield alternate fixed-income investment products, including treasury bills, corporate bonds, asset leasing, and venture debt. These investment opportunities allow an investor to build a portfolio between 7% to 18% yield with a tenure ranging from 30 days to 3 years.
Speaking about the development, Vineet Agrawal, Co-founder of Jiraaf, highlighted the startup's goal to reach more than 300,000 users, enabling Rs 10,000 crore of investment in the next 24 months.
Agrawal added,
"We aim to widen our offerings, enabling better diversification and choices for our customers. A key for growing our business is to not just curate high quality investment opportunities but also provide more insightful information to our customers about different ways of creating generational wealth."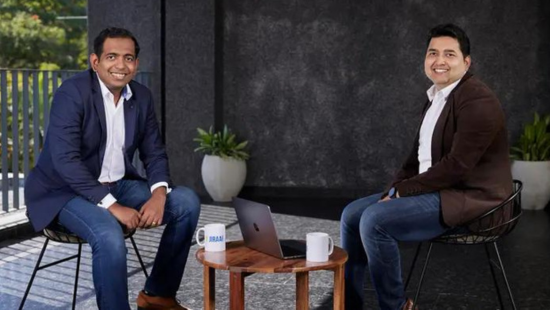 With around 125,000 registered users, the startup claims to have originated Rs 2,300 crore worth of investments to date and has repaid Rs 1,500 crores of capital back to customers with zero defaults. 
Statement from the Investors
Commenting on the development, Barath Shankar Subramanian, Partner at Accel, stated that cumulative household savings in India are at Rs 13.75 lakh crore, underscoring the immense potential for allocation to credible fixed-income products.
Subramanian added,
"Mutual funds and robust equity markets have given Indian savers a good foundation for financial products. High quality fixed income products would fulfil an important gap in an investor's portfolio."
As per Mark Lotke, Founder and Managing Partner at Harmony Partners, Jiraaf as a platform can provide two-way benefits of supporting growing companies. This includes credit and ensuring participation from investors to make their portfolios more robust.
The startup claims to have partnered with around 50 borrowers, which includes Edelweiss, Zuari International, Caratlane, Prabhudas Liladhar, Homecredit, and Vivriti Capital. Last year, Jiraaf raised $7.5 million in a funding round to build its team for sourcing high-quality opportunities and bolstering its customer service.
Follow us and connect with us on Instagram, Facebook, Twitter, and LinkedIn.
Note: If you are a budding entrepreneur and require assistance to register a Pvt Ltd Company, register a company, create financial projections, business development, LLP Registration, compliance filing, funding formalities, debt funding, CFO Services, or other startup related legal services, contact us.