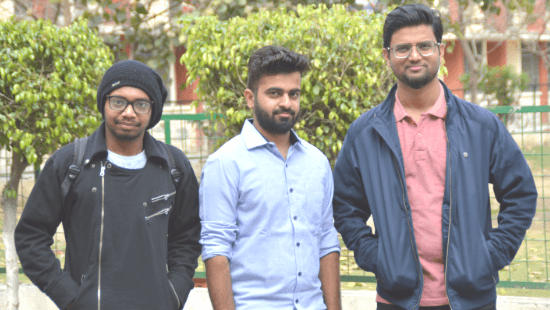 How IITians Turned Entrepreneurs Are Creating India's Fastest Growing Online Rental Motorbike Platform Ridobiko
The Indian startup ecosystem is thriving on the shoulders of young entrepreneurs who are not only providing better solutions with their offerings but are building modern India.
Among the many latest trends in the startup ecosystem, the rental business has turned out to be the most prominent one.
And with evolving technology, the rental business is also evolving rapidly.
Today's startup story is about a rental startup that claims to be India's fastest growing online rental motorbike platform and aims to provide a hassle-free and effortless bike renting experience.
Conceptualized and created from the mind of a team consisting of IIT engineers, this story is about Ridobiko, an online rental motorbike platform.
Startup Story: Ridobiko | Online Rental Motorbike Platform
Ridobiko Founders
Ridobiko was founded by Rajat Verma, Meghraj Bhoyar (both are IIT Roorkee graduates) along with Shubham Raj (CS Engineer) in 2017 to fulfill the need of two-wheeler enthusiasts for travelling intercity and intracity.
How Ridobiko Started?
Ridobiko started when the idea of bike renting penetrated Rajat's mind. Initially, Rajat started renting bikes for youngsters and bike trip enthusiasts around IIT Roorkee.
Noticing the potential of the business, Rajat formed a team of like-minded individuals with diversified skillsets.
Then, Rajat with his team, created a seamless bike renting platform, Ridobiko, for the consumers and vendors, providing a hassle-free and effortless bike renting experience.
USP Of Ridobiko
Ridobiko is a technology-led motorcycle rental platform where customers can book/ rent a book easily through Ridobiko's website or mobile application.
Ridobiko fulfills the need of two-wheeler enthusiasts for traveling intercity and intracity.
The process of booking a motorbike on the platform is also easy. You just have to sign up, select the bike you want, and you are ready to mount the ride.
This bike renting startup offers the safest motorcycle ride to tourists, riders in a new city, or anyone in need of a motorbike at the cheapest price.
Ridobiko ensures transparency in every step and provides the highest level of service achievable.
Present Situation Of Ridobiko
Currently, the startup is operational in 30+ Indian cities and since its inception, Ridobiko has served over 30,000+ customers. And to provide customers with the best bike renting experience, the startup has 1200+ registered bikes on its platform.
Future Plans Of Ridobiko
Ridobiko is planning to expand in Gujarat, Rajasthan, and Uttar Pradesh in the coming 6 months. Also, to provide tourists with a hassle-free holiday experience, Ridobiko is coming up with a trip plan feature helping tourists/travellers select the best place based on their budget and itinerary.
Ridobiko is also planning to launch its franchise-based model, wherein entrepreneurs who are interested in starting a rental business can tie-up with them.
Read: Indian Startup Stories: Know How And Why These 15 Indian Startups Started
Contact us if you want to publish your startup's story on our website.