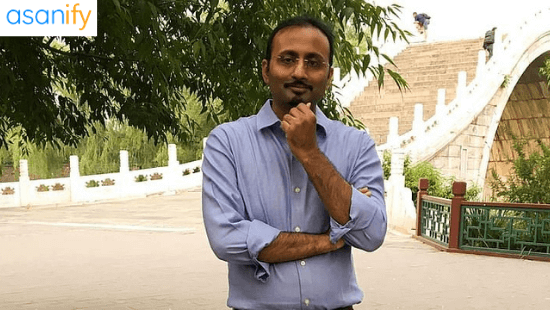 Improving Employer-Employee Relationship, Asanify Is Simplifying HR, Payroll And Salary Disbursements For SMBs
Without any doubt, the growth of small and medium businesses is one of the key drivers behind the growth of India.
But do you know that Small and medium business owners in India and across the globe lose more than 25% of their time in payroll compliances and Human Resource (HR) operations?
Activities like creating payslips and emailing are necessary but consume more energy and time.
To solve these efficiency issues and to automate people processes, starting from hiring to onboarding, until their exit, an entrepreneur from Kolkata created an HRtech platform that automates employee lifecycle and automatically files payroll compliances and much more.
According to a report, the HR Tech industry is expected to reach $34 billion by the year 2021. 
Related Topic: [HR Tech Startups In India] A Complete Guide About The HR Tech Industry In India
Startup Story: Asanify |Simplifying HR, Payroll And Salary Disbursements For Small Businesses In India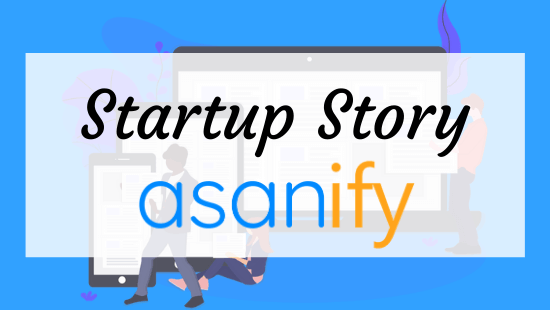 Asanify Founder
Asanify is a Kolkata-based HRtech startup started by Priyom Sarkar in 2019. The HRtech startup simplifies human resource management, payroll, and salary payments for small businesses.
Before starting his entrepreneurial journey, Priyom worked with PWC, Viacom18 and Reliance Industries Limited. And during his job at RIL, he helped launch Jio 4G.
Priyom Sarkar was also part of the team that helped launch the video streaming platform Voot and scaled it to 100 million users.
How Asanify Started?
The idea of Asanify brewed in the mind of Priyom when his father, a small business owner, who has been running payroll manually, faced payroll compliance issues. The issues eventually took two years to clear.
Talking about managing payroll compliances and payments, Priyom says,
"Managing payroll compliances and payments manually is error-prone, and takes valuable focus away from building the business."
And when Priyom had to interview more than 300 employees for leading the post-merger integration of media company ETV with Viacom18, he thought of creating a platform to improve the employer-employee relationship.
Priyom says,
"It made me realise that no HR platform in India can provide an engaging experience for operational tasks such as filing expenses, and applying for leaves, among other things."
So, to solve these issues, Priyom started Asanify in 2019 with a lean team of engineers, HR, and compliance experts.
USP Of Asanify
Improving the employer-employee relationship, Asanify is a gamified HR & Payroll platform for small businesses owners with automated statutory compliances.
The proprietary artificial intelligence (AI) platform of Asanify empowers employees to download payslip and apply for leaves right on Whatsapp or Slack.
The HRtech startup automates people processes, starting from hiring to onboarding, until their exit. The platform also deposits and files payroll compliances such as PF, ESI and TDS, in respective departments.
Targetting the startup founders, Asansify is positioning itself as a platform for those trying to grow their business and do not wish to waste their time in non-core operations.
Present Situation Of Asanify
Presently, the HRtech startup provides its services to over 1,000 startups and small businesses. Some of Asanify's clients include Shuttl, Cooper Standard, Propelld, and Khanal Foods.
As per the startup, its customer base has grown by more than 50% during the pandemic.
Growing more than 100% month-on-month, Asanify claims to have a 100% retention rate. The startup is now targeting about $1 million ARR by the end of this year.
Future Plans Of Asanify
The HRtech startup plans to introduce financial products soon, and it is also in talks with Indian and US-based VCs to close its seed-round soon.
Priyom says,
"We want to make the process of buying medical insurance for employees as simple as buying a phone on Amazon."   
Read: Creating A Smarter Future Of Farming, Agritech Startup 'Farmkart' Is Using Digital Channels To Help Farmers