Health And Wellness Startup 'Alpha Coach' Is Transforming Lives Through Its Online Personal Training Platform
Every individual strives to get a healthy and fit body, but a stressful lifestyle, busy schedules, unconventional career options make the process of getting healthy difficult.
Even though health services are more accessible than ever, the majority of people waste time and money struggling to lose weight due to a lack of clarity and misleading information, leaving them frustrated and lost.
Providing a solution to these existing gaps that other online coaching companies overlook, two fitness enthusiasts started Alpha Coach, a Technology & Data-Driven Online Personal Training platform.
Startup Story: Alpha Coach | Technology & Data-Driven Online Personal Training Program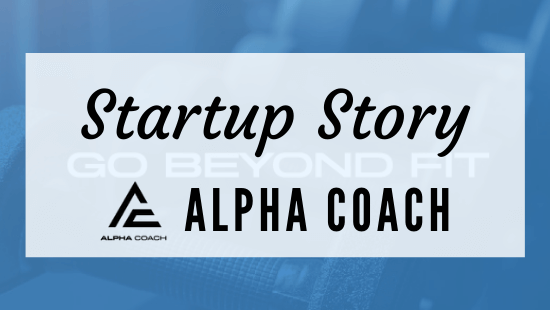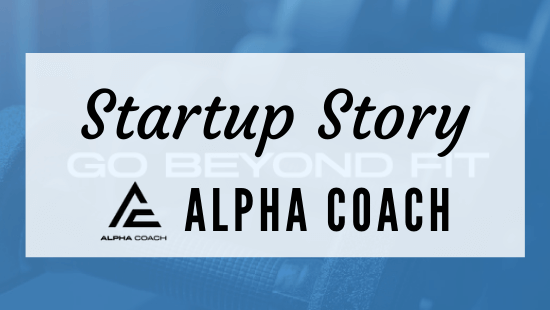 Alpha Coach Founder
Started by Ketan Mavinkurve & Vishnu Venugopal in June 2020, Alpha Coach is a health & wellness startup that offers Technology & Data-Driven Online Personal Training Program.
Ketan is a Chartered Accountant and has worked for prestigious firms such as Pricewaterhouse Coopers and Ernst & Young. Ketan has been working in Private Equity for nearly 15 years.
Before founding Alpha Coach, Ketan also co-founded AKRO Fitness, a boutique personal training studio in Mumbai, one of the most notable brands in the personal training space in the country.
"Everyone has the right and obligation to be fit, strong and healthy," Ketan says.
Co-founder Vishnu Venugopal, an engineer and a fitness mentor, has over ten years of experience in the fitness field. He has been the architect behind over 1,000 trainees getting fit and living a healthy lifestyle.
Vishnu is also the Product Head at Alpha Coach and brings knowledge and a keen mind towards systems, processes, and technology.
With Alpha Coach, they both have created a global platform to allow everyone to achieve their health goals!
[Read:
A Complete Guide About The Healthcare Industry In India
]
How Alpha Coach Started?
Alpha Coach is the culmination of founder Ketan Mavinkurve's struggles with getting and staying fit, whilst managing a busy work, family and social life.
Ketan, a fitness enthusiast, to embark on his body transformation journey a few years ago, struggled to find a program worth his while.
Reminiscing those days, Ketan says,
"Having tried several programs, many of which were simply "replicated/copied" programs while others were "one-size-fits-all" / "cookie-cutter" programs that failed to take in his fitness levels, body structure, food choices, work routine, and habits into consideration."
So, he got down to research the lifestyles of hundreds of celebrities, professional models and athletes to understand why and how they got the perfect body.
He also researched their habits and routines to dive deep into how they lived a healthy, sustainable lifestyle.
This entire study led him to eventually undergo a life-changing transformation that transcended the physical into various other spheres as well.
After his transformation, wanting to be able to impact the lives of countless others, Ketan teamed up with Vishnu Venugopal to create Alpha Coach, a completely tailored one-to-one online training platform.
The Alpha Coach program focusses on helping busy professionals (much like him) by taking a holistic approach to exercise and nutrition.
Speaking to The StartupLab, Vishnu says,
"At Alpha Coach, we help busy individuals adopt and maintain a healthy lifestyle by building sustainable lifelong habits to lose weight, get strong, and be in the best shape of their lives."
To use their services, head over to the Alpha Coach website, 'Take The Test' and apply for their coaching.
Once your application is approved, they build your plans and get you started.
USP Of Alpha Coach
Alpha Coach offers tailored diet and meal plans, customised exercise regimen, access to coach anywhere, and a user-friendly tech platform designed specifically to provide a successful physical transformation.
With certified sports nutritionists and personal trainers as coaches, the startup enables its clients to reach their goal and makes the process more understandable and doable.
Helping people achieve and maintain their dream physique, Alpha Coach has created an online personal training program that is simple to follow, flexible, cost-effective, and purely results-focused!
To provide its clients with the optimum results, the startup follows a five-point star system – comprising the Mission, Mindset, Methods, Movement and Momentum!
Talking about their working approach, Ketan Mavinkurve says,
"We believe in fundamental fitness programs that work and solving problems by looking at them on the back of detailed information and from different perspectives."
Each team member at Alpha Coach makes sure that they keep their clients feel motivated on their path to a successful transformation.
Speaking about the USP and its competitors, Vishnu Venugopal says,
"There are plenty of online coaching companies, but only a few focus on completely customized plans. The majority of them don't even deliver average results. At Alpha Coach, we are particular about results week on week and help clients achieve their dream physiques at an optimal pace."
Present Situation of Alpha Coach
Started amid the pandemic, Alpha Coach presently has around 30 clients.
Alpha Coach has a core team size of 6 members. The health & wellness startup also has an external technology and marketing team.
The online fitness coaching platform launched its mobile app for beta testing in Jan 2020 with its current 30 customers.
The bootstrapped startup is presently focused on growth and using technology and AI to provide in-depth analysis, automate repetitive tasks and help them become significantly more productive in their daily lives.
"We've brought this truly transformative technology into the arena of Personal Training and created an intuitive platform that gives members a truly immersive coaching experience," Ketan says.
Future Plans of Alpha Coach
Alpha Coach aims to scale its client portfolio to 500 clients for personal training. The online fitness coaching platform also has plans for diversification. Presently focusing on personal training, the startup plans to diversify into group coaching, corporate wellness, fitness for kids, and much more!
Read: Ensuring Minimum Delivery Time, 'The Water App' Aims To Deliver Quality Drinking Water To Your Doorstep
Want to publish your startup's story? Contact us.