Goa-Based 'MinksPay' Is Empowering Offline Retailers In India To Purchase, Sell And Earn More
The retail industry in India is one of the fastest-growing in the world and expected to reach Rs. 76.87 lakh crore (US$ 1.1 trillion) by 2020.
Though fastest-growing, the industry needs some improvement, and on the digital front, the industry is still in its initial stages of the digital revolution.
Apart from the digital revolution, factors like stagnant demand and the lack of working capital are hindering the growth of offline retailers.
So, to solve the underlying issues, siblings Sanket Shendure and Sanmati Shendure started a platform to bridges the gap between the digital payments and the micro-retailing industry.
Today's startup story is about MinksPay, a platform that empowers offline retailers in India to purchase more, sell more and earn more every month.
[Read:  
7 Best Financial Tools For Startups
]
Startup Story: MinksPay| Empower Offline Retailers In India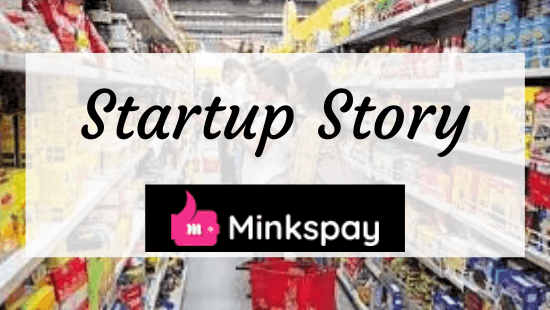 MinksPay Founder
MinksPay was started by siblings Sanket Shendure and Sanmati Shendure in 2017. It is a platform that bridges the gap between digital payments and the micro-retailing industry.
Launched with a sole vision of improving a retailer's business life, MinksPay empowers offline retailers in India to purchase more, sell more and earn more every month.
Because of the benefits the startup provides to the retailers, MinksPay has been named as the most promising startup by the IT Ministry of Goa. MinksPay was also selected in the top three startups in Goa by Microsoft's Highway to 100 Unicorns Programme.
How MinksPay Started?
Coming from a family having more than three decades of experience in FMCG distribution business, Sanket understood the two major reasons which made it difficult for offline retailers to generate enough income.
First being stagnant demand, and second, the lack of working capital.
Though they had the domain knowledge of the distribution business, the expertise in building a tech product and deploying in the offline market was lacking.
Later in 2017, in an event hosted by Facebook, Sanket was selected amongst top 30 founders by incubator SV.CO.
Sanket then got an opportunity to travel to Silicon Valley. He was selected for building a prototype of an AI/ML chatbot to automate customer support queries.
On his return, Sanket along with his brother Sanmati (37) started working on building a product to help retailers earn more by selling additional services to their customers.
The same year, in November, the flagship product of the startup-MinksPay SmartIncome was launched.
USP Of MinksPay
MinksPay is solving two big problems for retailers, i.e. lack of income growth and lack of adequate working capital.
The startup offers two product verticals, MinksPay SmartIncome and SmartCredit.
MinksPay SmartIncome is a mobile application for offline retailers to sell banking and financial services to their walk-in customers. With MinksPay SmartCredit, offline retailers can get easy and instant access to a digital credit line against their distributor invoices.
Using technology, MinksPay has successfully enabled more than 10,000 retailers with banking and financial services. Retailers can sell these services to their walk-in customers, and earn up to 50% additional income every month. 
Present Situation Of MinksPay
Presently, MinksPay operates in four states — Goa, Maharashtra, Karnataka and Bihar. Targetting small-scale offline retailers in the Tier-II and III cities of India, MinksPay, presently, offers services to more than 10,000 retailers.
The startup's current monthly revenue is Rs 6 lakh and is projected to breakeven in December 2021.
Future Plans Of MinksPay
MinksPay plans to expand its network to eight states over the next six months, and 15 states by the end of FY 2021-22.
The startup is also targeting annual revenue of Rs 1.1 crore by FY 2020-21, and Rs 6 crore by FY 2021-22. And to scale MinksPay SmartCredit, the startup plans to raise $1 million.
Read: How 'Welectric' Is Simplifying Electric Two-Wheeler Ownership And Encouraging Businesses To Adopt EVs