[Financial Planning For Startups] 7 Best Financial Tools For Startups
A company can grow as much as long as it can keep up with its finances.
When a startup has no idea about its finances and no record of the cash inflow and outflow, that startup is on its journey of destruction. That is why financial planning is important.
So, businesses, especially startups, need to have a financial balance. Not only balance, but they should also keep track of their finances. Also read – financial projection for startup
A business should know and record where the money is coming from, where is it going, how well is the financial performance, and how it will perform financially in the coming months, for it to have sustainable growth.
No matter the size of your business, you are going to need to engage in Financial planning, i.e. budgeting, forecasting, and analysis.
Investors love entrepreneurs who have an excellent financial management system. It gives them the signal that you will manage their money well and will not make common financial mistakes made by startups.
In this digital age, there are many advanced financial tools available that lets businesses stay ahead of their finances.
So, ThestartupLab has prepared a list of the 7 best financial tools for startups to help them succeed in their venture.
Read: [Digital Growth Strategy- Useful Techniques To Grow Your Business Digitally]
7 Best Financial Tools For Startups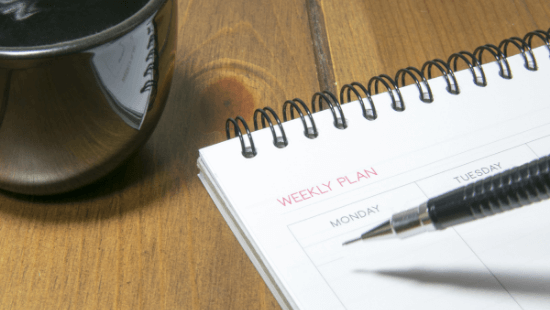 1. Freeagent
Freeagent is online accounting software designed with a focus on freelancers, small business owners and their accountants. The software brings business processes together, from invoice and expense management to project management and sales tax.
Some Freeagent features include:
Automate Invoicing Process
Expense tracking
project activity Management
Automatic Bank Feeds
2. Float
Float is an award-winning cash flow forecasting software. The software provides cash flow forecasting and scenario planning.
Float's users get a real-time, visual view of their cash flow which lets them make more confident decisions about the future of their business.
The software even syncs with various accounting software to make managing your business easier.
Some Float features include:
Export and Share Insights
Easy to understand cash transactions detail
Budget comparison vs actuals
Scenario planning
3. Xero
Xero is a cloud-based accounting platform that lets you get real-time access to your cash flow.
With Xero, you can automate everyday business tasks, get up-to-date financials and run your business from wherever you are.
The platform also lets you create polished recurring invoices, import and categorize your latest banking, credit card and PayPal transactions. Plus, Xero helps in create and send custom purchase orders seamlessly.
Some Xero features include:
Smart online accounting
Seamless data flow
Business performance dashboard
Secure data protection
Multi-currency accounting
4. Gusto
Gusto is an all-in-one platform that provides the right tools and services for your business and your team.
The platform with tools like small business financial relief, employer tax calculator, burn rate calculator, salary comparison tool, etc., makes it easy to onboard, pay, insure, and support your hardworking team.
Some Gusto features include:
Employee finance tools
Full-service payroll
Hiring and onboarding
Certified HR experts
Time-tracking
5. Expensify
Expensify is the world's leading application for receipt and expense management.
The application lets you automate every step of the expense management process like receipt and mileage tracking, syncing up with your accounting software, etc.
Expensify easily integrates with the organization's policies and provides features to/for smart scan the receipts, duplicate expense detection, automatic reimbursements to employee accounts, and credit card expense imports.
Not only just for business use but its an expense management system for personal use also.
Some Expensify features include:
Unlimited Receipt Scanning
PCI-Compliant Security
Receipt Integrations
Credit Card Import
Multi-Level Approval Workflows
6. QuickBooks
QuickBooks is a simple online software that lets business owners make informed decisions.
The software lets your accounting data organized on the cloud, with which you can track sales, create and send invoices, and also know how your business is doing at any time.
QuickBooks brings power to your business with its small business GST accounting software.
Some QuickBooks features include:
Cloud Accounting
Cash Flow Management
Invoicing
Multiple Users
Online Banking
Accounting Reports
7. Bill.com
Bill.com is a cloud-based intelligent business payments platform.
The platform simplifies, digitizes, and automates back-office financial processes for small and mid-sized businesses.
Bill.com's AI-enabled platform creates connections between businesses and their suppliers and clients. As a result, organizations become efficient in managing their cash inflows and outflows.
The platform works with much other accounting software Xero, Quickbooks, and lets you automate the way you pay bills, send invoices and get paid.
Some Bill.com features include:
Automated accounts receivables
Email personalized invoices and reminders
Sync with your accounting system
Cash Flow Management
Automated Approval Routing Process
Note: Majority of these financial tools provide a free trial. So, use these tools and work with the one that suits you well.
Read: Step By Step Guide on How to Build a Minimum Viable Product (MVP)