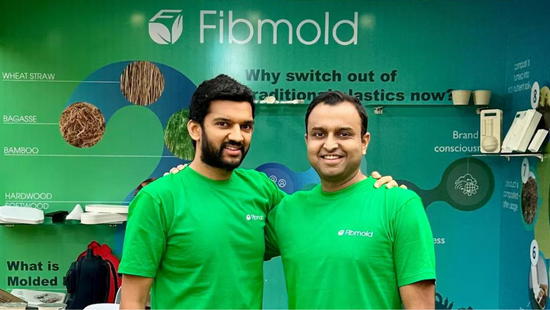 Fibmold Raises $10 Mn Funding to Forge Ahead in the $300-Billion Sustainable Packaging Industry Opportunity
Fibmold, a sustainable packaging startup, has made headlines by securing $10 million in funding from Omnivore and Accel. The sustainable packaging startup aims to assist brands globally in transitioning to eco-friendly packaging alternatives.
As per the startup, it is currently developing eco-friendly, molded fibre packaging products that emulate the functionality of rigid plastics.
Fibmold | Sustainable Packaging
Founded by Param Gandhi and Vaibhav Garg in 2022, Fibmold is a sustainable packaging startup that develops eco-friendly, molded fiber packaging products. Manufactured from natural fibres, which include bamboo, husk, wheat straw, or waste paper, depending on the end use, these packaging products are claimed to be 100% recyclable and naturally compostable.
Speaking about the development, Param Gandhi, Co-founder of Fibmold, highlighted that the sustainable packaging industry offers a $300-billion opportunity. Gandhi added,
"At Fibmold, we aim to assist brands globally in transitioning to eco-friendly packaging alternatives and ultimately eliminate their reliance on single-use plastics."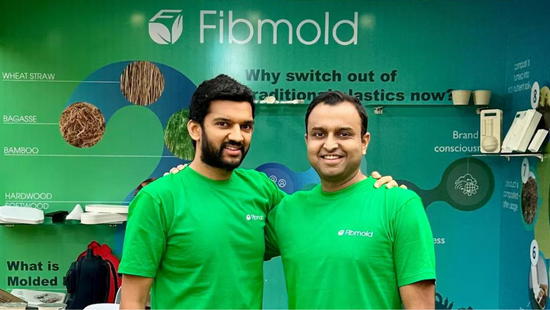 Statement from the Investors
Commenting on the development, Reihem Roy, Partner at Omnivore, stated that Fibmold's unwavering dedication to environmental responsibility and extensive experience and achievements of the founding team positions the sustainable packaging startup as a top prospect in the sustainable materials industry.
Roy added,
"This is our second investment from our third fund, and we remain committed to catalyzing climate-smart solutions."
Prashanth Prakash, Partner at Accel, stated that Fibmold, by harnessing India's abundance of agricultural by-products in the future, presents a massive business opportunity. Prakash added that Fibmold, through advanced technology and scientific innovation, not only is strengthening the Indian economy but also developing the nation as a global leader in sustainable packaging solutions.
In September, sustainable packaging firm Cirkla bagged $3 million in a pre-seed funding round to scale operations, strengthen the sales force, and invest in new technologies. The funding round was led by Matrix Partners India and Stellaris Venture Partners.
A global survey by McKinsey highlighted that approximately 75 percent of organizations have made clear sustainable packaging commitments. Despite these commitments, fewer than 30 percent of these firms are well prepared to meet regional requirements and have clear metrics surrounding sustainability, recycled content, and recyclability.
Follow us and connect with us on Instagram, Facebook, Twitter, and LinkedIn.
Note: If you are a budding entrepreneur and require assistance to register a Pvt Ltd Company, register a company, create financial projections, business development, LLP Registration, compliance filing, funding formalities, debt funding, CFO Services, or other startup related legal services, contact us.