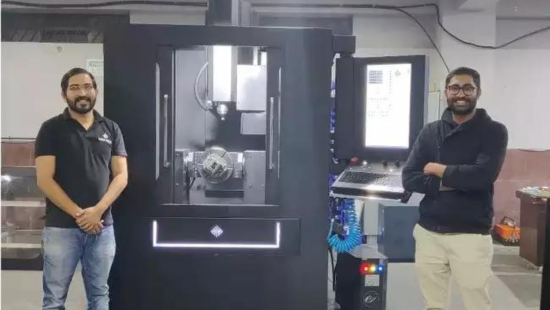 Ethereal Machines Raises $7.3 Mn In Fresh Funding
Ethereal Machines, a Bengaluru-based precision engineering components maker, has raised $7.3 million (Rs 59.8 crore) in an undisclosed funding round from Peak XV's Surge, Finvolve, 9Unicorns, Blume Ventures, Venture Catalysts and T2D3 Capital.
Several angel investors, including Mathew Cyriac (ex-Blackstone India), Ganapathy Subramaniam (Celesta Capital), and Lip-Bu Tan (Cadence Design Systems), also participated in the funding round.
As per the Bengaluru-based startup, the freshly raised funds will be used to set up manufacturing factories across India.
Ethereal Machines | Precision Engineering Components
Founded by Kaushik Mudda and Navin Jain in 2014, Ethereal Machines is an advanced manufacturing firm specialising in multi-axis CNC component milling.
The firm produces precision engineering components via its proprietary computerised numerical control (CNC) machines.
Speaking about the development, Kaushik Mudda, co-founder of Ethereal Machines, stated that our country needs to ace the amalgamation of both hardware and software to achieve excellence in precision machining, as it is the foundation of large-scale industrialisation and to be known as a global manufacturing powerhouse.
Kaushik Mudda added,
"Ethereal Machines is in a unique position to build supply chain resiliency and increase productivity across key manufacturing factors, and we're committed to developing India's manufacturing value chains to reach global competitiveness. The new funds will enable us to scale our operations and cater to more high-end engineering applications locally and internationally."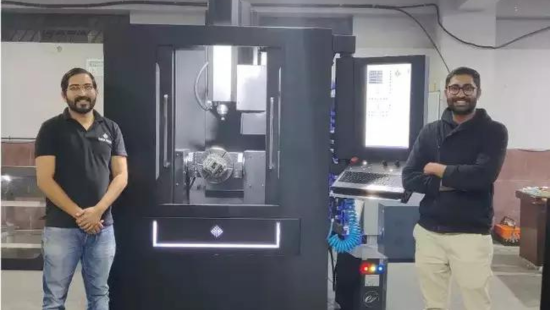 Multi-axis machining machines operating with Computer Numerical Control (CNC) allow motion in four or more directions that help in the manufacturing of the precision parts that are used in industries such as aerospace, defence, automobile and healthcare.
As per the firm, on average, its manufacturing solutions reduce costs for their customers by 30% and production lead times by 40%, adding that its advanced precision machining capabilities will cater to high-growth industries where demand for more high-end precision components is increasing.
The Indian government, with its several initiatives, such as Make in India, China+1 and the Production-Linked Incentives (PLI), continues to push to position India as a global manufacturing hub, moving towards more automated and process-driven manufacturing.
Follow us and connect with us on Instagram, Facebook, Twitter, and LinkedIn.
Note: If you are a budding entrepreneur and require assistance to register a Pvt Ltd Company, register a company, create financial projections, business development, LLP Registration, compliance filing, funding formalities, debt funding, CFO Services, or other startup related legal services, contact us.