Efficient Capital Labs Raises $7 Mn In Pre-Series A Funding
Efficient Capital Labs, a B2B software-as-a-service (SaaS)-focused fintech startup, has raised $7 million (Rs 57.4 crore) in a pre-Series A funding round led by QED Investors. 
Existing investors such as 645 Ventures, The Fund, Lorimer Ventures, and Riverside Ventures participated in the funding round, while new investor Generalist also joined the cap table.
As per the startup, the freshly raised funds will be used to build its technological stack, expand the team and achieve better unit economics.
Efficient Capital Labs | Non-dilutive Capital For B2B SaaS Businesses
Founded by Kaustav Das and Manish Arora in 2022, Efficient Capital Labs (ECL) provides B2B SaaS companies with a percentage of their Annual Recurring Revenue (ARR) as upfront capital, which is 100% non-dilutive in nature.
The firm caters to B2B SaaS businesses that maintain a significant product and operations presence in India while generating revenues from the US and other top markets.
Speaking about the development, Kaustav Das, Co-founder of Efficient Capital Labs, said,
"Our value proposition is unmatched, we offer the most capital- and time-efficient solution for SaaS businesses looking to raise growth capital. We are immensely grateful to our investors for putting their faith in our vision and mission. The latest fundraise allows us to continue innovating for the customers who we serve."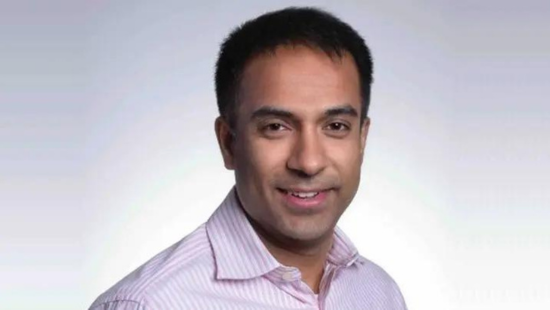 The startup is working with a vision to enable border-agnostic access to capital for businesses in emerging markets, such as India, that can benefit from lower capital costs available in markets such as the U.S.
Currently focused on US-India and US-Singapore, ECL says it funds customers via its balance sheet, meaning that customers get access to capital at a cheaper cost and can avoid the uncertainty of depending on third-party investors or marketplace dynamics to receive capital against revenue.
Since starting its lending operations in June 2022, the fintech firm has provided funding to more than 50 SaaS businesses, and the business is poised to grow to a total of more than 150 customers before the end of 2023.
Commenting on the development, QED Investors Partner and Head of Asia, Sandeep Patil, said,
"Indian SaaS companies are known for innovative and specialist software solutions, and their growth in selling to the U.S. represents a new era of entrepreneurship and global collaboration. By providing non-dilutive capital to these companies, ECL empowers the founders to build for the long term and drive innovation and growth. Kaustav and Manish are a formidable team. I am thrilled to partner with them, and I look forward to what the future holds."
Follow us and connect with us on Instagram, Facebook, Twitter, and LinkedIn.
Note: If you are a budding entrepreneur and require assistance to register a Pvt Ltd Company, register a company, create financial projections, business development, LLP Registration, compliance filing, funding formalities, debt funding, CFO Services, or other startup related legal services, contact us.