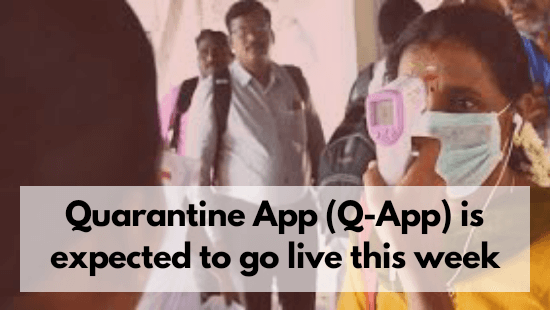 COVID-19: Entrepreneurs In Bengaluru Come Up With 'Quarantine App' To Prevent Corona Outbreak
When everybody is trying their best to fight COVID-19, a group of entrepreneurs in Bengaluru has come up with an app that will assist the government in tracking and monitoring people in home quarantine.
The main group working on the app includes entrepreneur and angel investor Alok Mittal, Vivekananda Hallekere (CEO and co-founder bounce), Abhiraj Singh Bhal (co-founder of Urban Company), and Sanjay Vijaykumar of Startup Village.
'Q-app' or the Quarantine App is expected to go live this week. These entrepreneurs are also looking at creating content and dissemination of information related to COVID-19.
The content will be available in vernacular languages and it will provide people with the latest and relevant content regarding COVID-19.
There are at least four versions of solutions (including mobile and web-based apps) that the Karnataka government will use, to prevent the corona outbreak.
Talking about how the app works, Aprameya Radhakrishna, co-founder of Vokal, said that the app works by mapping the movements of the infected person.
The app would send push notifications throughout the day to the quarantined person. And with the use of the live tracker, location of the quarantined person would be matched, thus ensuring that the person is at home.
With the global cases standing at 336,000, cases in India are at 390, which includes the death of 6 people.