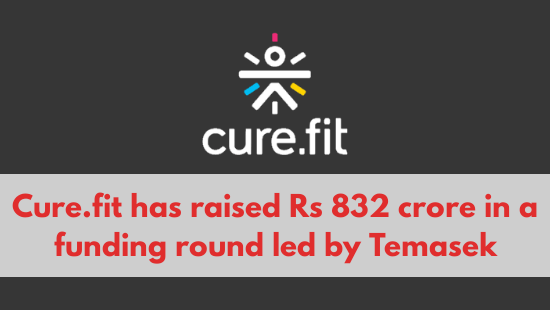 Health And Fitness Company Cure.Fit Raises Rs. 832 crore In Funding
Cure.fit has raised Rs. 832 crore in a funding round led by Temasek.
Founded by Ankit Nagori and Mukesh Bansal, Cure.fit is an Indian health and fitness company.
The company offers digital and offline services across fitness, mental well-being and nutrition.
As per sources, the company has been planning to add several services like dental and skincare among others, under Care.fit.
Since the inception of the company in 2015, the company has introduced multiple services like Mind.Fit for yoga, Eat.Fit for healthy food.
The company is also planning to foray into foreign markets.