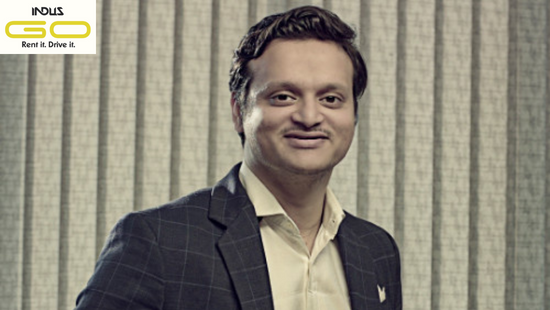 Car Rental Startup IndusGo Raises $12.1 Mn Funding
Self-drive car rental firm IndusGo has received Rs 100 crore ($12.1 Mn) in funding from its parent company Indus Motors.
As per the startup, the raised funds will be used to expand its fleet of vehicles by 1,000 cars in addition to the existing fleet of 480 cars. The raised funds will also be used to employ advanced cutting-edge technology, provide a seamless booking process, and hire additional staff to improve customer service.
IndusGo | Car Rental Platform
Founded by Afdhel Abdul Wahab in 2018, IndusGo is a subscription-based car rental platform that allows customers to book cars via its mobile app and website. The firm plans to launch across metro cities in South India like Bangalore and Hyderabad.
Speaking on the development, Afdhel Abdul Wahab, Founder of IndusGo, said,
"With our upcoming entry into Hyderabad and Bengaluru markets, we are excited to offer our customers a seamless and convenient way to explore these vibrant cities. Our focus is on delivering an exceptional customer experience, and we plan to expand our services gradually across India."
The firm operates on a self-drive car rental business model, where customers can reserve a car for a few hours, days, or even months through the IndusGo app and website. Currently, the startup is offering car rental services in Cochin, Trivandrum, Chennai, Bengaluru, and Hyderabad.
Its parent company, Indus Motors, claims to be managing 6,000+ employees, 75+ workshops and 100+ sales outlets in India. The firm further claims it clocked an annual turnover of over Rs 2,500 Cr in FY22.
As per Afdhel, IndusGo is committed to offering a safe, affordable and hassle-free self-drive car rental service meeting the needs of our customers. He added that the startup is poised to continue its growth trajectory and solidify its position as an emerging leader in the industry by helping customers tackle challenges associated with the accessibility of self-drive rental cars through our hassle-free and digitally enabled experience.
Follow us and connect with us on Instagram, Facebook, Twitter, and LinkedIn.
Note: If you are a budding entrepreneur and require assistance to register a Pvt Ltd Company, register a company, create financial projections, business development, LLP Registration, compliance filing, funding formalities, debt funding, CFO Services, or other startup related legal services, contact us.